There is more than one way to pursue their passion. CrossFit doesn't have to be about slogging it out in the gym. Receiving a monthly box of goodies related to fitness is as good as working out. Okay, I'm joking. But there's nothing wrong with the pure joy of receiving things in the post. Especially when those products are related to the sport we all love so much.
Subscription boxes remove the problem of finding the right products every month to satisfy your craving for new things.
Skip leg day and let someone else do the leg work in finding, sourcing, and delivering cool gifts and products to your door every month. It's like having your own personal shopper, all for a few bucks.
Whether you're a beginner or a seasoned CrossFitter, finding the right subscription box can be a minefield. And in fact, your level of expertise won't make a difference. You know the stuff you like and want. Being a newbie or seasoned pro doesn't make you a better shopper.
So where to get your subscription box full of CrossFit-related goodies? In this article, we'll review some of the best monthly boxes, so you can choose the right one.
What is a CrossFit Subscription Box?
A service that you sign up for, where you receive products related to CrossFit on a pre-determined schedule – weekly, monthly, bi-monthly, etc. Items included in the box can be anything from healthy snacks, apparel, supplements, gym accessories, clothing, to personal hygiene items and gift vouchers for services.
Subscription box providers buy products in bulk and leverage their power to reduce their costs. These costs can be passed on to you, the consumer
By paying your monthly subscription, you're also enjoying savings through indirect bulk buying processes. Creators of subscription boxes often buy products in bulk and leverage their power to reduce their costs. These costs can be passed on to you, the consumer. In many cases, individual products will be cheaper when taken as part of the subscription than buying each item on its own. Moreover, many people enjoy fitness subscription boxes because they trust the tastes and choices of the company. Products are hand-picked by people that spend a lot of time thinking about this kind of thing. And for beginners, it's a great way to get product advice when you don't even know where to start.
Top 6 CrossFit & Fitness Subscription Boxes
Here are some of the best fitness subscription boxes you can sign up for today.
The Gainz Box
The Gainz Box offers excellent value. There are several membership plans and cool gifts, so you'll receive some of the newest and most innovative products to help you embark on your CrossFit journey.
After subscribing, completing surveys about the service will get you points that you can redeem for more gifts. Buy as a gift or for yourself, choose between the guys and girls versions, and choose from up to 5 different sizes for athletic wear, 5 sizes for shorts/pants, and underwear.
The items in every box get updated with the newest products and trends intended to appeal to all CrossFit lovers. You'll receive 4 to 6 products every month including clothing items, gym gear, protein bars, healthy snacks, and supplements.
Share photos of your goodies with the #gainzbox hashtag, you'll be eligible to win for new gifts.
A monthly subscription costs $32 plus $7 for shipping.
A 3-months subscription costs $114, billed each month so the box would cost $31.
A 6-months subscription costs $222, billed each month so the box would cost $30.
A 12-months subscription costs $432, billed each month so the box would cost $29.
Wodbom
This monthly box service keeps expanding tjrough collaborations with providers who introduce new products to the CrossFit world. Your subscription box of the month provides you with high-quality training gear. In addition, the box includes several items that every sports lover will appreciate.
A monthly sub costs $35 + $8 shipping but you can save a bit of cash by subscribing for 3 or 6 months. The plan is recurring but can be cancelled at any time. Wodbom claims that every box contains at least $75 in value. Subscriptions are tailored for men or women. Each package contains 3-4 nutritional items and healthy snacks, along with 2-3 apparel/accessory items to try.
There are also two "one-time" speciality boxes available: the Surprise Box and the Strength Belt Box.
With the former, you'll never know what you'll receive whenever. You might even receive duplicate items, but that might be what you needed. A Surprise Box will include gym clothes, supplements, skin and hand care products, and healthy snacks. All products are full-size items.
The Strength Belt Box is an excellent gift for a friend who is considering giving CrossFit a try. Get a PICSIL Strength Belt, Roll of Cotton Athletic Tape, a gym towel, and some other healthy snacks and other different samples.
The Surprise Box costs $35
The Strength Belt Box costs $20.
Barbella Box


Designed exclusively for female CrossFitters, subscribers get a chance to receive a free box with goodies that (hopefully) motivate and inspire.
The value of the items each month is claimed to be worth twice the price of your monthly subscription. Expect items like duffle bags, muscle tank tops, sports bras, compression socks, scrunchies, and facial serum. The company updates the product offering every month. Since it's made for women by women, you'll receive a bunch of good full-size and sample products that you actually need.
Moreover, you'll receive workout tips, snacks, apparel, gear, gym accessories, and supplements that are all exclusively designed to support women who like to stay fit. Once you subscribe and select your size, you'll receive monthly boxes full of exclusive items. It's a good way to get a glimpse of new products on the market. Cancel your subscription any time you like and note that there are multiple payment options available.
The Welcome Box is a good buy if you're looking to get started with CrossFit. This is a one-time purchase that includes essential and cool items that will get you motivated to work out.
The monthly box costs $50. Shipping is free if you're in the US.
The Welcome Box costs $55.
The Fit Boxx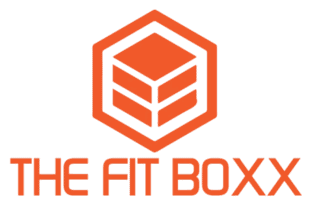 The Fit Boxx subscription box is another service specially designed for women and includes some cool items that every woman would need if she wants to practice CrossFit.
The value of the items differs every month, but your subscription would be the same if you choose to subscribe for more than a month. In most cases, the items inside the box are two times worth the monthly subscription. Your CrossFit-style subscription box is likely to include items like gym clothes, healthy snacks, herbal tea, foam rollers, gym gear, and gift coupons.
Quick tip: Sign up for the newsletter and get 10% off your subs.
A monthly subscription costs $48.
A 3-months subscription is billed once and would cost $46 per box, with a $6 savings.
A 6-months subscription is billed once and would cost $44 per box, with a $24 savings.
A 12-months subscription is billed once and would cost $42 per box, with a $72 savings.
Paleo Subscription Box By Maileo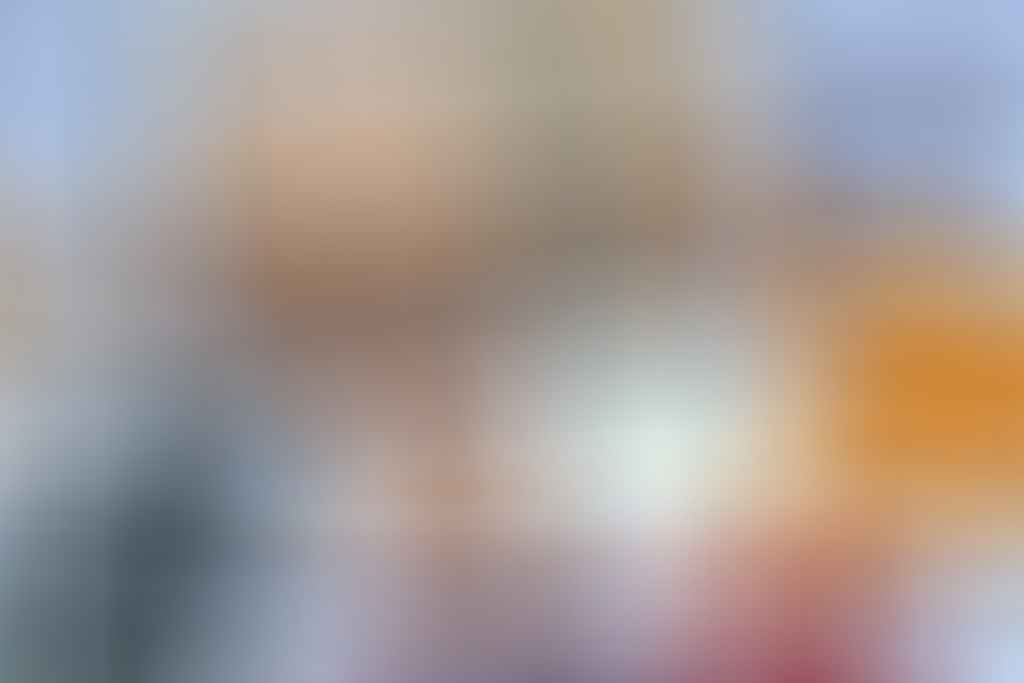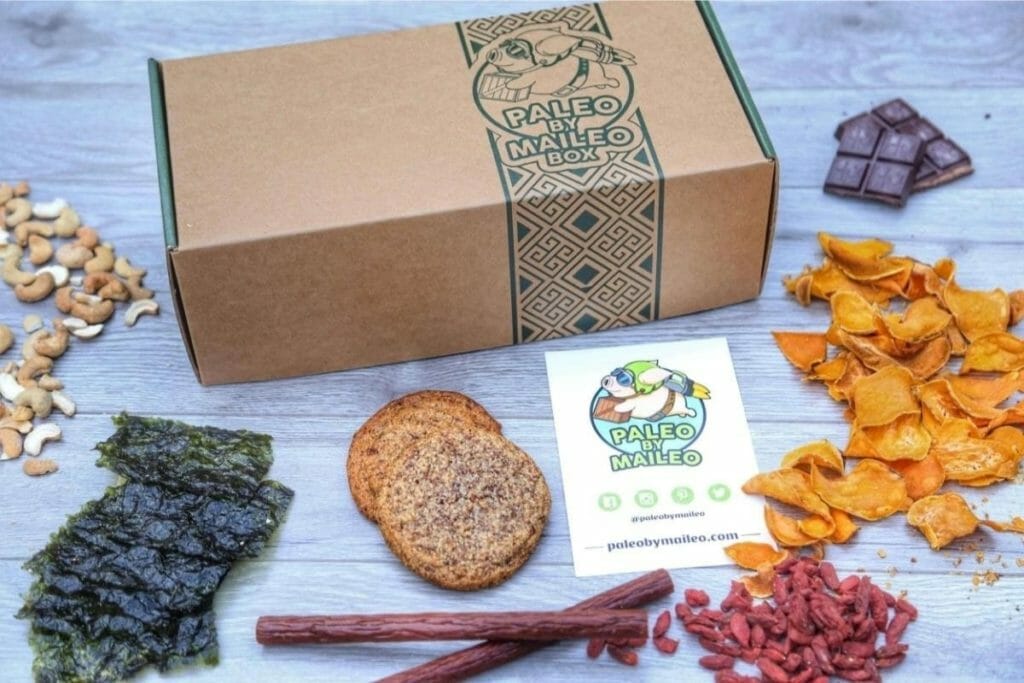 Every month, the Paleo by Maileo delivers a box of curated healthy Paleo snacks to your door. Consisting mainly of customized cookies, bars, dried fruit, jerky, nuts, chips, and ingredients like sauces and spreads.
You're getting these (relatively) expensive products at a much cheaper price than anything you can find in the store. An added benefit is early access to the latest products and trends in the world of workout and fitness snacks. And rest assured that your strict paleo diet won't get messed about. 100% Paleo, Gluten Free and Dairy Free
You can also send the box as a gift for a fitness enthusiast and there are also a few products for keto fans. Shipping is also free in the US.
The box costs $39 per month.
Want more? Check out our guide to monthly boxes for fitness fans.