*This post may contain affiliate links and I may earn a commission if you make a purchase after clicking on the links.  This in no way increases the cost to you but helps me keep the site running.
The subscription box industry has exploded in the last few years. In 2021, with most of the world still working out from home, there's even more demand for high-quality fitness products delivered directly to our doors. And fitness boxes are perfect for people that want to remove the hassle of finding, selecting, and ordering their favorite things. It's all done for you. Fitness subscription boxes are designed to not only introduce people to new products in the health and fitness space but also help new-to-fitness people get started with regular workouts.
Get ideas, useful fitness products, and tips and tricks to get into shape, make training more enjoyable and interesting, and ultimately, be your best self. These boxes are great for those just beginning their fitness journey, those who like surprises and hate inconvenience, and those who want to eat healthily and get more wellness in their lives. Check out 8 of the best fitness subscription box products that are both fun and effective and will definitely help you stay motivated.
Gainz Box – Best Workout Supplements Box
Pros
✅ A vast array of products
✅ CrossFit focused
✅ Great for beginners
✅ Perfect for high-protein dieters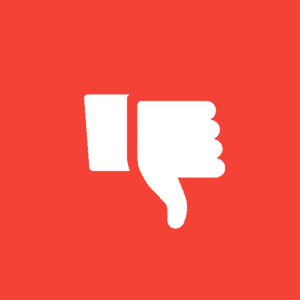 Cons
❌ Shipping not included in price
❌ No returns
Gainz is a popular nutrition and bodybuilding subscription box with a wide appeal. Great for beginners looking to make some gains (or should it be Gainz?). There's an emphasis on Weight training and CrossFit-related products so if you're looking to get new gear for your WODs or just continue training at home, this is a great way to explore new products and get your fix of WOD tools (see what I did there?).
Gainz claims to offer over $70 worth of products for the low price of $32. How do they do it? Well, probably from a combination of bulk-buying power and lower costs – suppliers see opportunities for introducing new products to people through this unique marketing channel. But it's more than just a "protein" box.
Boxes include workout gear (some really nice stuff here), accessories, protein-packed snacks and protein bars, and eco-friendly snacks.
Gainz is great for those who want to try their hand at weight lifting. Included in the first box are various supplements, home workout equipment, and other products. It's pretty decent value for money.
CLEAN.FIT – Best for Organic Foods
Pros
✅ GMO-free
✅ Variety of boxes to choose from
✅ Full-sized products
✅ Healthy snack box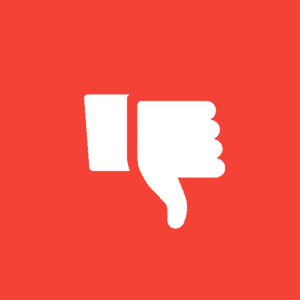 Cons
❌ None – but it's food only so you'll need another box if you need apparel
Clean Fit is all about healthy snacks, organic foods, and non-GMO foods. Every type of diet is catered for; vegan, vegetarian, gluten-free, weight-loss, dairy-free and diets low in sugar. And according to the creators, every snack box contains the best ingredients the earth has to offer. This fitness box focuses mostly on food but you may occasionally receive supplements as well.
The Clean Fit box includes organic cookies, plant-based crackers, and even grass-fed jerky (yum!). Some boxes even include green tea for antioxidants. Clean Fit costs $34.95 per month but you can save more if you take out longer subscriptions.
Ellie – Best Value for Fitness Apparel
Pros
✅ Great quality athletic wear
✅ Great value
✅ Various subscription plans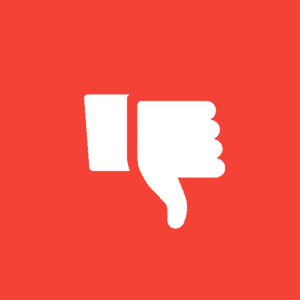 Cons
❌ None. But don't expect snacks or proteins
This is one for the ladies in the audience. Ellie does athletic wear at reasonable prices. Starting at $39.95 per month each box includes anything from sports bras, tops, bottoms, and even sliders and free resistance bands to help you get fit. The fitness wear is some of the best quality on the market and is popular with those who want to be comfortable but stylish at the gym.
The box is great for those who love quality apparel for a reasonable price. Ellie also has a wide variety of boxes to choose from with cool names, such as the "purple haze" and "full bloom".
WODBOM – Best fitness mix
Pros
✅ Only $35/month
✅ Variety of offerings
✅ Ships worldwide from the US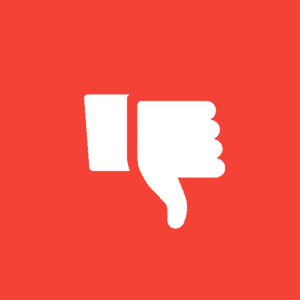 Cons
❌ Mostly for CrossFitters & high-intensity workout fans [good and bad really]
❌ No explanations with any of the products. Figure it out for yourself.
The WODBOM workout supplement subscription box provides you with 5-6 full-sized items that include anything from protein bars, energy boosters, supplements, massage tools, mobility aids, hydration products, and muscle rubs. Pretty much everything is covered. You've no excuse for not reaching your fitness goals. This monthly box is great for CrossFit or weight lifting fans.
You'll get fitness goodies from brands that include Rokfit, Jekyl & Hyde, Below Parallel, and FITSPI in apparel. The products don't come with any guidance or instructions so that might be a bit disappointing for those looking for a friendly, thoughtful collection of stuff every month. Saying that though, How hard can it be to figure it out?
Aimed at people that train hard and heavy but it's 100% value-focused and sells for just $35/month.
Yoga Club – Best for Yoga fans (Surprisingly)
Pros
✅ Yoga focused
✅ Quality leggings
✅ Customizable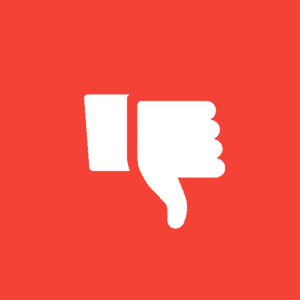 Cons
❌ Pricey!
❌ Women's club only. Sorry guys [Not much of a con, we know, but Yoga is for everyone, right?]
❌ No supplements, snacks, or other good stuff
The Yogaclub box includes a variety of yoga apparel such as tops and bottoms from notable name brands like Beyond Yoga and Glyder. Subscribers get name brand items for 50% off the normal asking price, making it a great value choice. However, at $79 plus shipping, this monthly subscription box is still topping the "expensive" charts.
If you are into the yoga lifestyle (we are big fans of yoga as a complement to workouts) and enjoy the comfort when working out, take a closer look at the offering. It's customizable and let Yogaclub know which type of apparel you prefer when ordering.
BarBella Box – Great for Women interested in Crossfit and Weightlifting
Pros
✅ Crossfit and lifting focused
✅ Tailored especially for women
✅ Snacks and gear included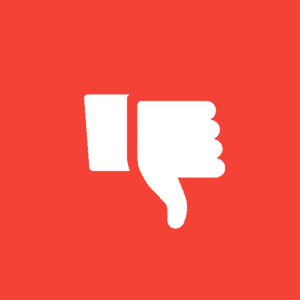 Cons
❌ Pricier than comparable boxes
The BarBella box is for ladies of CrossFit and weight lifting and includes both athletic apparel and healthy snacks. In past boxes, beauty products and self-care items have made welcome appearances.
The monthly subscription costs $49.99 and is honestly a great deal, while a more costly than other comparable subscription boxes. That said, it's clear that the variety included is difficult to match. A great product and deserves a look if you are into Crossfit or weightlifting.
Fabletics – Best for fitness subscription for Beginners
Pros
✅ VIP subscription model
✅ New collection each month
✅ Popular leggings
✅ High- quality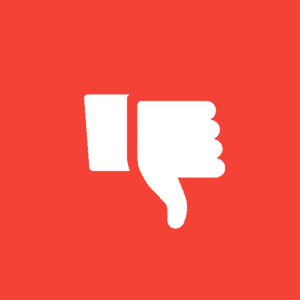 Cons
❌ Customer service could be improved
❌ Customer reviews complain of Itchy fabrics
❌ Shipping complaints
This box has a great monthly subscription model. It's only $49.95 every month, and if you purchase the monthly fitness subscription box, you receive 40-50% off retail on Fabletics performance wear. The Fabletics activewear is also customizable and allows you to choose clothes (sports bra, pair of leggings, active lifestyle gear) that will fit you well and show off your figure.
Some aspects Fabletics can work on are improving their customer service and offering higher quality items every month. Unfortunately, some customers have stated their clothes began showing premature wear. But these issues aside, this is a great option for those that are new to the fitness world and want to live a healthier lifestyle.
Wantable Fitness – Best for Personalization
Pros
✅ Customizable
✅ Great customer service
✅ Quality clothing
✅ Great value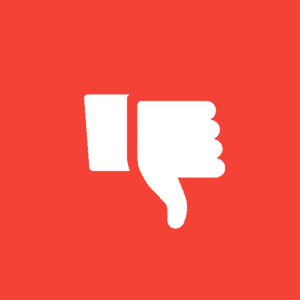 Wantable Fitness is a unique subscription that allows you to customize your workout clothes. Great customer service is provided, as well as quality clothing tailored directly to you. When you keep 5 items, you can get a 20% discount on the clothes you decided to keep.
The only con we can find with this product is the $20 styling fee; however, it is a steal for the customized clothes you receive. This is great for those who like to be both stylish and comfortable while they get fit. This is one of the most highly rated fitness boxes on the market today and is definitely worth a look.
Compete Every Day Shirt of The Month Subscription
Pros
✅ Great quality apparel
✅ Stylish gym and casual styles
✅ Partnered with Rogue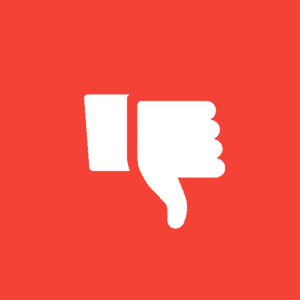 Cons
❌ It's only t-shirts
❌ Expensive upfront cost
This isn't exactly a box but it is a subscription service that will appear to people that train regularly and go through tshirts at a fast rate. It will also appeal to gym fans who like to change up their apparel on a regular basis. With the Compete Every Day subscription you won't have to worry about choosing and sizing your training gear. Every box contains an ultra-cool t-shirt. And you save a lot of money on the regular retail price.
Get the 12-month sub for the best savings and use code 2020CLUB to get a year's worth of cool tees for $250-260 (savings of over $250 off retail!)
Very cool.
FAQs
Do I need a subscription box?
No. Nobody does. It's totally up to you. But for convenience and cost savings, not to mention the thrill of receiving a new set of goodies every month, they are hard to beat.
Are subscription boxes worth it?
Subscription boxes can be great value, but it pays to choose wisely. If you're looking for a wide variety of products, handpicked by fitness pros, and delivered to your door for a flat monthly fee, you will struggle to find a better option. Many subscription boxes even include notable brands you would see in the supermarket or clothing store, for much less than their original price.
Can you recommend the best keto friendly subscription box?
Try Cratejoy's range of keto-friendly products.
Are there any fitness subscription boxes in Canada?
Yes, many popular brands ship to Canada, including Fabletics, FabFitFun, and YogaClub. With these boxes, you will receive the same products as those that ship to the U.S., including apparel, supplements, proteins, and fit snacks.
Which UK fitness subscription boxes do you recommend?
Some of the best UK options are Vivi Nation, Fitty London, and The Fit-Box. These include fitness products such as supplements, snacks, and athletic wear to help you improve your overall fitness and reach your goals.