A guide to cool online fitness communities you can join to keep yourself motivated when you can't make it to the fitness center.
Getting fit and healthy isn't like pressing a button. It requires commitment. Add the fact that you need to find the motivation to keep up your routines, and you'll find that sometimes fitness plans can feel near impossible. A great way to reach your fitness goals and increase your motivation is to find accountability partners or join a virtual fitness community.
Fitness enthusiasts can find encouragement, accountability, and a way of tracking progress. Fitness communities allow you to be part of something beyond yourself and shine light and positivity on your workout regime.
As the world shifts into an online era, fitness programs have gone virtual and accessible for everyone.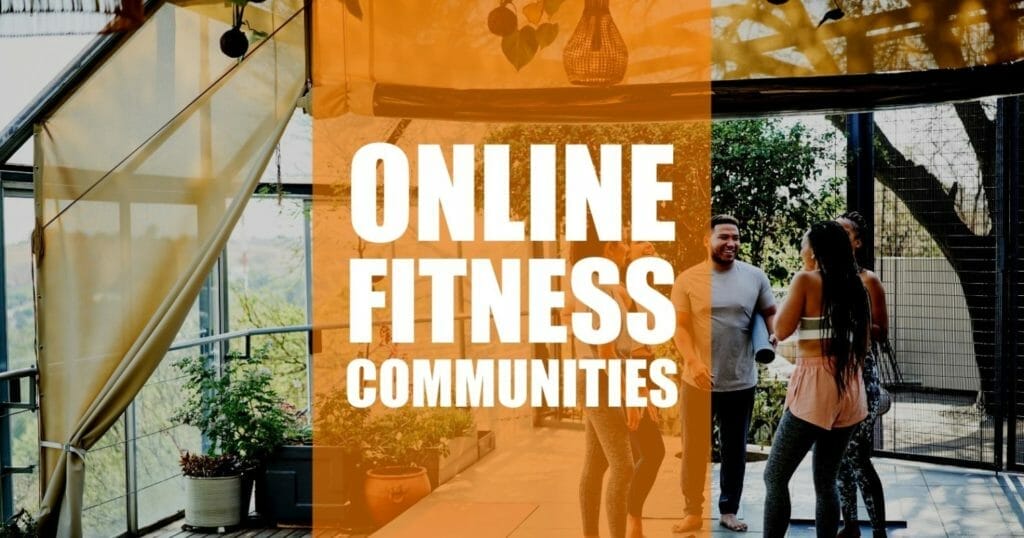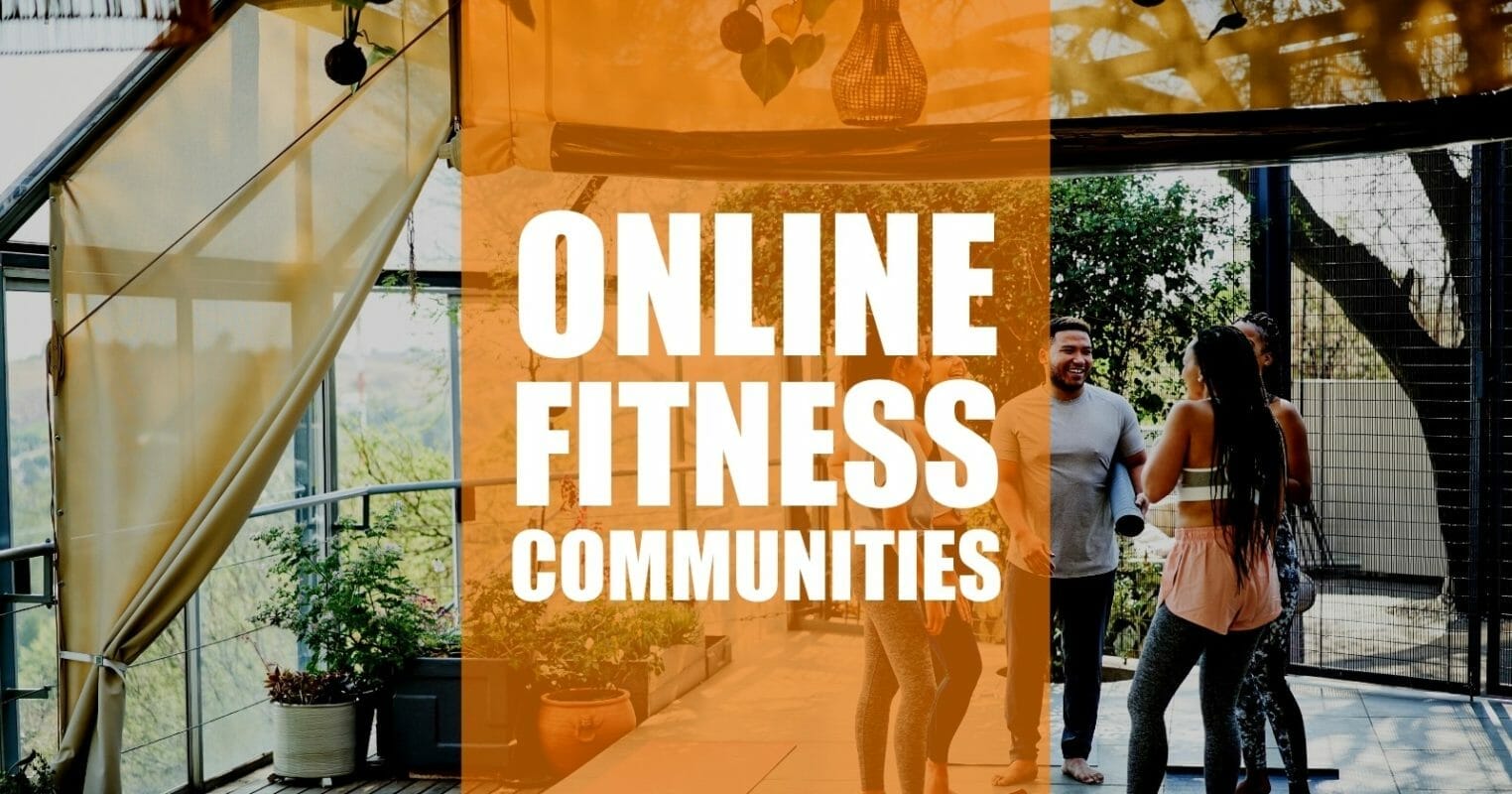 Yoga With Adriene
If you are getting back into a regular workout routine and aren't sure if you're ready to make a big commitment, Yoga With Adriene might be just what you need. This YouTube sensation and yoga expert offers a free and calming step towards better health. Yoga With Adriene started as a YouTube channel where you can find hundreds of free videos that will inspire you to jump into yoga with a fresh mindset.
She focuses on breath work, soft stretches, balance, and strengthening your core. Whether you're a beginner who can't touch your toes or an expert who wants to learn how to do a headstand, there's a video for you.
Adriene's YouTube channel and website are treasure troves of information for the beginner and experienced fitness enthusiast. Check out the blog posts, newsletters, and short courses that teach breath work and techniques to hone your skills.
Check out Yoga for Runners and Yoga for Uncertain Times, two courses that can help anyone achieve their dreams of being a talented yogi while remaining in the comfort of their own home. Of course, the best part of Yoga With Adriene is that it's free. So dust off that yoga mat!
Yoga With Adriene has nine million subscribers on YouTube and thousands of newsletter members. Join the Facebook group from her website where Adriene frequently takes part in community chats and giveaways to help keep community members excited and confident.
Born Fitness
Created by Adam Borstein, Born Fitness helps members track their progress and curate a healthy lifestyle that looks beyond diet, how to lose weight, and the gym experience. On the Born Fitness website, you can find a "get started" tool that provides a short quiz to understand where you are on your fitness journey and create a path to where you want to go.
Many fitness programs ignore the lifestyle aspect of a fitness journey. While they focus on how good you'll look when you're fit or following a strict diet, most programs neglect to offer proper motivation and the lifestyle change that must occur for you to achieve success. Born Fitness leaves this norm behind and aims to curate a healthy lifestyle for members and to help you increase your happiness and confidence.
The community is active and strong, with plenty of room to build relationships, ask questions, and connect with others. Additionally, there is plenty of room to get personalized online coaching by one of the Born Fitness coaches or personal trainers. No matter your skill level or interest in fitness, you can gain many advantages in this community.
While you'll find tons of free content, the coaching services and a few extra perks cost money. However, compared to other online communities, these prices are fair.
Nerd Fitness
One of the internet's biggest communities of fitness enthusiasts who are also regular people is Nerd Fitness. A website that boasts a great community culture and enthusiastic fanbase.
Designed to help nerds get fit (nerds here refer to anyone who isn't a fitness nut or professional athlete), creator Steve Kamb grew the site from humble beginnings in 2009 to a tremendous success. And much of that success must come from the community aspect.
The community is free to join and if you want to take your fitness to the next level, there's an online coaching program.
The Nerd Fitness Prime is a monthly membership for the Nerd Fitness Community that allows members to access the habit-building app, challenges, and additional community features. The app provides motivation to help members reach their fitness goals.
Girls Gone Strong
The Girls Gone Strong brand chose to focus specifically on the needs of women instead of targeting a generalized majority. Girls Gone Strong is a fitness business platform founded by women who wanted to create a space for other women to build strength, gain confidence, and change their lifestyles.
Girl Gone Strong focuses on all fitness and experience levels. One of the GGS website's unique features is its expert advisory board, where community members can ask questions and gain personalized advice tailored to them and their situation.
The GGS website hosts plenty of free content in blog and video form to help motivate members to reach their nutrition, fitness, and lifestyle goals. They also have a large social media following with plenty of other fitness enthusiasts who share the program's expertise and techniques.
There are several options to choose from to get involved in this space, from presentations, in-person events, dozens of training programs and videos, and even a personalized coaching program. You can choose to remain on the free side and enjoy the great content there, or you can pay for a more personalized and focus coaching session, starting around $99.
Whole30
Whole30 is a unique fitness community because it focuses more on dietary health than physical fitness.
Created by Melissa and Dallas Hartwig in 2009, Whole30 sprung up because of the couple's "30-day dietary experience". Since then, they've curated a community centered on food-related health to eliminate digestive issues, build strength, and use nutrition and healthy eating as the perfect pairing to any exercise.
Made for individuals at any level of the workout process, Whole30 offers free access to specific programs, cheat-sheets, grocery lists, templates, and more. They provide a bi-weekly mailing list with tidbits and techniques to prepare you and encourage you on your fitness journey. You also gain access to a vast online community of people just like you, looking for online wellness advice.
Work with the Real Plans team to build a meal plan, grocery list, and nutrition guide tailored to your needs and fitness goals. Whole30 also includes programs for pregnant women and mothers in every step of the baby-development process.
Tone It Up Fitness App
If you're looking for a more mobile fitness solution, the Tone It Up fitness app is the way to go. Made by Karena Dawn and Katrina Scott, the Tone It Up app focuses on encouraging women to pursue effective fitness routines while also incorporating a healthy diet.
Unlike many other apps, this one features recommendations for protein powders, recipes, dumbbell exercises, mobility band exercises, physical therapy, and much more. You can choose different activities each week to focus on your legs, abs, core, or whatever else you choose. You also select the experience level and the type of exercise you want to do, whether it be strength training, toning, or flexibility.
Each week, a personal trainer shares 20-40 minute virtual classes for members to partake in. Every class is a fresh experience. There is always a bit of variety of workouts. The app offers specialized pregnancy workouts for expecting mothers to help women stay fit during this period of their life.
The app offers a seven-day trial period where you can gain access to free workout videos, cheat-sheets, and guides, and a free 20-40 minute workout class of your choice. This is best for people who want to get a taste of what Tone It Up offers before making a commitment.
If you like the app, pay $7.99 a month to access exclusive member content. However, this is far cheaper than many exercise programs. Rather than paying one hundred dollars for a short workout class, you can pay small feels for specialized workouts throughout the entire year.
From yoga, kettlebell classes, meditation, and soft pregnancy workouts, women at any stage of their life can build strength, become fit, and curate a healthy lifestyle.
With over 11,000 reviews and 4.7 stars out of 5 on the App Store, you can be sure you're using a tried and tested app that lots of people love.
What is an online fitness community?
An online fitness community is a type of virtual community which brings health and fitness enthusiasts and fitness experts together. Members of the community discuss, share tips and advice, and support each other through different aspects of their journey to wellness. As well as a message board or forum where members can discuss different ideas or questions, an online fitness community will usually also offer a place to document personal progress within the group, as well as links to health and fitness-related content and resources.
How do you find a fitness community?
A good place to start is blog posts like this, of course. Next, try Reddit communities. Have a look at the top-rated apps on the App Store or Google Play and see if there's a community included. Check out the websites some of the biggest fitness trends to see if they have a home workout or virtual fitness community option.
Popular fitness training program F45 has a digital fitness challenge that includes a fitness tracker, at-home workouts, nutrition plans, and lots of support from fitness trainers and community members. The CrossFit community is one of the biggest in the entire fitness industry, and many local boxes (CrossFit gyms) are offering home fitness options for groups.
Peloton, the stationary bike fitness trend, has exploded in the last couple of years. The One Peloton app gives you a complete virtual community where you can take part in group rides, follow virtual classes by fitness instructors, and chat with other members.