The exercise bike market might be crowded, but there's no disputing how the market is dominated by Peloton Bike and NordicTrack S22i.
Bikes from both manufacturers are designed to deliver intense but enjoyable performance, thanks to their sleek, sturdy construction and interactive trainer-led spin classes. And there are raving fans on both sides of the fence.
There are, however, a few differences that help set the two bikes apart. And these differences are key to choosing between the two stationary bike products.
In this post, we put the Peloton and NordicTrack S22i Bike in a head-to-head comparison in order to determine which home fitness indoor cycling experience is superior.
Overview of Peloton
Main Features:
21.5-inch touchscreen
Built-in mic and speakers
Delta-compatible pedals
Bluetooth connectivity
Live and on-demand spin classes
Dual water bottle holders
Access to the Peloton app (everyone can use it so it's great for community building)
At first glance, the Peloton "spin bike" appears to be lighter and sleeker-looking than most competitor products within the same class, including the NordicTrack S22i.
The indoor bike is fitted with a 21.5-inch screen that allows you to enjoy live spin classes with professional trainers from the comfort of your home. There's a wide variety of classes for you to choose from, so you're not stuck repeating the same workout routine. Load up the Peloton app on your phone for hundreds of different types of workouts.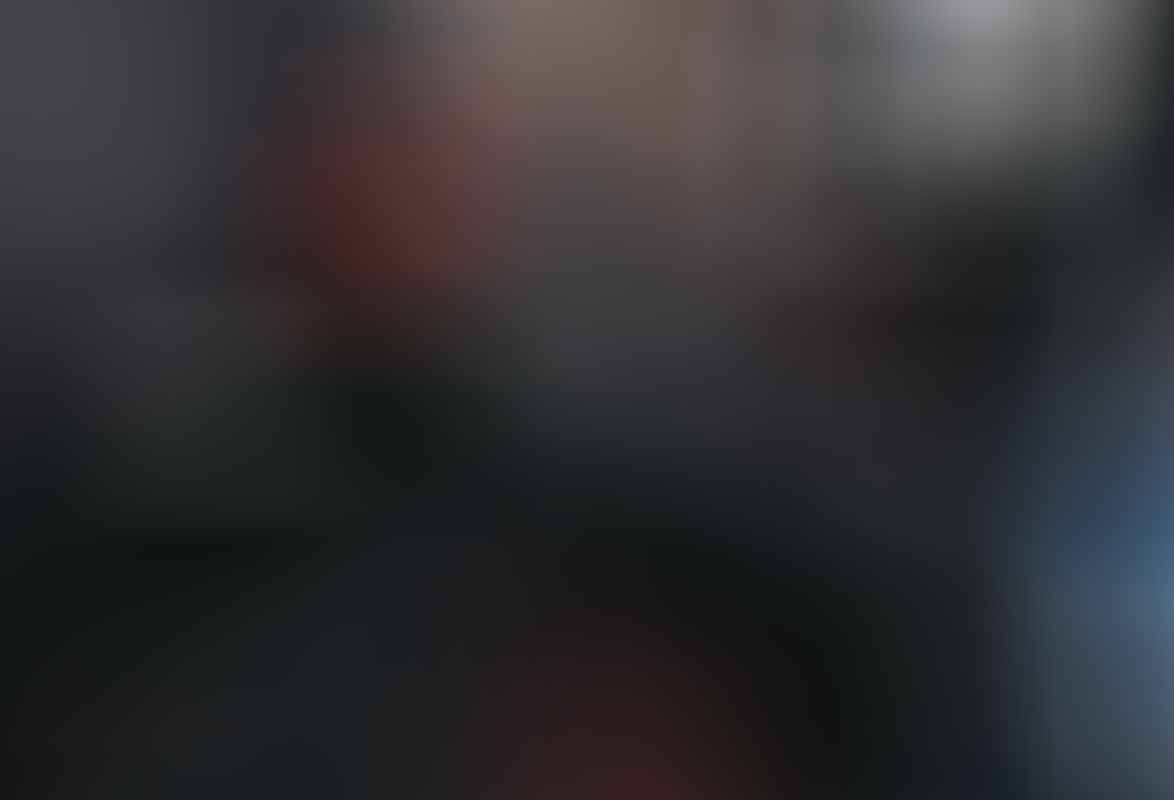 Bear in mind that there's a 'Bike+' variant of the Peloton, which differs from the standard version by boasting a larger 23.8-inch screen.
Both versions of the Peloton feature Bluetooth connectivity, a built-in microphone, and onboard speakers. Further, both their screens are touch-enabled.
The Peloton comes with a few convenient accessories, including clip-in pedals (more important than you might imagine).
Speaking of pedals, the ones on this bike are delta-compatible aluminum pedals. This, in and of itself, is a strong selling point against the NordicTrack's standard road bike pedals.
There are a few other accessories that you can purchase separately for your Peloton, including headphones, weights, and heart rate monitors.
Pricing-wise, the Peloton is costlier than the NordicTrack S22i. There are some discrepancies when it comes to delivery fees, assembly, and things of that nature, though. More on that shortly.
Pros:
Great variety of training classes
High-quality aluminum pedals
Large touchscreen display panel
Clip-in pedals lock you in place
Compatible with many accessories
Cons:
More expensive than NordicTrack S22i StudioCycle
The pedals require clip-in shoes
Overview of NordicTrack S22i Bike
Nordictrack Commercial S22i Studio Cycle , black
12-month iFit family subscription with 5 individual exercise profiles

HD Touchscreen for workout streams on-demand

24 resistance levels for total workout control

SMR Silent Magnetic Resistance. Adjustable leveling stabilizes your bike

350-pound user weight capacity. 59" H x 22" W x 60" L

Extended 90 Day Return Window
Main Features:
22-inch touchscreen
1 year of iFit membership
Onboard speakers
Dual bottle holders
Unlimited live classes
Many accessories
The NordicTrack Bike (S22i studio cycle) may not be as light as the Peloton, but it's fairly sturdier. It boasts a maximum weight capacity of 350 pounds, whereas the Peloton weighs in at a sleek 297 pounds. It's actually a commercial studio cycle that you can use at home. Built for a lot of use so you can trust it to last.
The NordicTrack S22i is equipped with a 22-inch HD touchscreen screen with built-in speakers and an aux port, allowing you to enjoy instructor-led workouts as well as meditative scenic rides.
As far as training options, you get to enjoy unlimited live classes as well as on-demand classes. The classes encompass cycling and cross-training with a host of global bike workouts.
This spin bike comes with more accessories than its competitor, including a built-in fan, a pair of 3-pound weights, and dual water bottle holders.
The bicycle is fitted with standard road bike pedals. They may not be as sweet as the Peloton's delta-compatible aluminum pedals, but they're definitely more convenient because they work with all sneakers, whereas the Peloton's require you to wear clip-in sneakers.
The NordicTrack is fairly cheaper than its alternative without compromising on build quality. It's one of the best stationary bikes when it comes to value for the money.
Pros:
Plenty of handy accessories
Automatic incline adjustment
Free one year membership of Nordictrack's iFit
Ideal for non-cycling workouts
Works with any type of shoe
Cons:
Delivery and assembly fees
Doesn't have pedals with clips
Peloton vs NordicTrack Bike
Here's a direct, head to head comparison of both fitness bikes.
Size
The Peloton Bike measures around 59×24 inches in length and width, whereas the NordicTrack S22i measures 55×22 inches. Clearly, the two are quite close when it comes to size.
It's worth noting that the Bike+ version of the Peloton Bike measures 59×22 inches and that the older S15i version of the NordicTrack measures the same as the S22i.
The Peloton Bike weighs around 135 pounds, making it considerably lighter than the 205-pound NordicTrack S22i bike.
As far as variants, the Peloton Bike+ weighs 140 pounds, whereas the NordicTrack S15i weighs 202 pounds.
Classes
Both the Peloton and the NordicTrack commerical bike can be used manually without the need to use any of their interactive workouts. However, there's no point in buying a high-end exercise bike if you're not going to use their integrated workouts.
To gain access to Peloton's live and on-demand interactive workouts, you need to subscribe to their All-Access membership, which costs $13-$39/month.
One of the things we like the most about Peloton's classes is that they have a studio-like feel. We also love how enthusiastic and cheerful the trainers are.
The Peloton Bike's interactive leaderboard (part of an online fitness community) will help you keep tabs on your performance and progress. It'll also be an excellent source of motivation for you.
Bear in mind that the Peloton's workouts are all about spin. They don't cover any other training options, putting it at a disadvantage against the NordicTrack Bike.
The NordicTrack boasts way more exercise variety than the Peloton. In addition to cycling exercises, you get to enjoy strength, yoga, and destination exercises. You also have the option to use Google Maps to create your own route.
To access NordicTrack's exercises, you need to have an iFit subscription to get access to the NordicTrack iFit workouts. Luckily, when you purchase a NordicTrack S22i, you get to enjoy a 1-year iFit family membership for free ($396 value).
One of the strongest selling points of the NordicTrack smart exercise bike is that it inclines and declines automatically to make your exercises a bit more challenging. This feature does an excellent job of mimicking terrain changes for more realistic scenic rides.
When engaged in an instructor-led class, the instructor has the ability to adjust the resistance, incline, and decline so that you don't have to do anything but focus on your workout.
Capacity
NordicTrack bikes may be a bit heavier than their Peloton competitors, but the extra robustness grants them more weight capacity.
The NordicTrack Bike is able to accommodate a maximum user weight of around 305 pounds, whereas the Peloton can handle up to 297 pounds.
NordicTrack's height capacity isn't specified, but we've seen users of different height extremes using it without any problems. The Peloton's recommended height range is between 4'11" and 6'4".
Display
Both the Peloton and the NordicTrack are equipped with large touchscreens. The Peloton features a 21.5-inch panel, whereas the NordicTrack's is 22 inches. Note that the older NordicTrack, the S15i, has a smaller 14-inch screen.
Both bikes feature digitally amplified speakers and an aux port that enables you to play your favorite music as you're exercising. Both bikes also feature an onboard microphone.
One feature that sets the Peloton apart from its competitor is Bluetooth connectivity. You can easily pair the bike with a set of wireless headphones for a personalized music listening experience. This feature is available in both the standard and Bike+ versions.
Pedals
The pedals on the Peloton Bike and Bike+ are delta-compatible aluminum pedals, which entails wearing three-bolt bike shoes attached to delta-compatible cleats.
The NordicTrack, on the other hand, is fitted with standard road bike pedals that don't require any special cleats. You can wear any cycling shoes and enjoy a good workout on this bike.
Seat
Both the base and Bike+ models of the Peloton feature a sports series saddle that ensures great comfort and high performance.
The saddle on Peloton bikes can easily be removed and replaced with any standard cycling seat, which comes in handy if you're not a fan of the brand's sport series saddles.
The NordicTrack Bike features a standard ergonomic saddle that's well-padded to ensure maximum comfort. If you champion more cushioning, the NordicTrack is right up your alley.
Price
The Peloton Bike is priced at $1,895, with the Bike+ variant priced higher at $2,495. Delivery and assembly are free for both versions.
Like we mentioned earlier, you need to have an All-Access Peloton membership in order to access their live and on-demand classes. The membership is not included in the bike's purchase.
The All-Access membership costs $12,99 a month per account. If you're looking to create several profiles on a single account, you can opt for the $39/month option.
NordicTrack bikes, on the other hand, are fairly more affordable than their Peloton counterparts. The S15i is priced at $1,599, whereas the S22i is priced at $1,999. Note, however, that delivery and assembly costs aren't included.
Similar to Peloton, you need to have a membership to access NordicTrack's classes. Luckily, when you purchase a NordicTrack, you get to enjoy a 1-year iFit membership for free, enabling you to access live and on-demand workout classes.
After finishing your 1-year membership, you'll have to keep your subscription intact to continue enjoying classes. Individual memberships cost $180 per year, whereas family memberships cost $395 per year. The latter allows for multiple user profiles on a single account.
Warranty
The Peloton Bike is backed by a 12-month limited warranty on its original components as well as its touchscreen. The bike's frame, on the other hand, is backed by a 5-year warranty. This is true for both the base and Bike+ models.
It's also worth noting that Peloton has a 30-day money-back guarantee policy, meaning if you're not satisfied with the bike, you can return it and request a full refund.
NordicTrack has a more generous warranty system. The frame is covered for 10 whole years, whereas the rest of the bike's parts are warranted for 2 years.
NordicTrack also has a 30-day return policy. However, note that they charge a restocking fee of 10% on all returns.
Conclusion
All things considered, both the Peloton Bike and NordicTrack Bike are excellent in their own regards.
They share a lot in common, but they have enough differences to set them apart. Choosing between them boils down to preference, really.
If you seek a slim, sleek, and lightweight bike that boasts an impressive variety of training classes revolving around cycling alone, the Peloton is right up your alley. It's not the most budget-friendly option, but it offers great value for the price.
If you want a heavy-duty exercise bicycle that's suitable for both cycling and non-cycling workouts and that's decked out with a ton of accessories, the NordicTrack is the way to go. It's a great Peloton alternative at a more affordable price.
Peloton closeup © Tony Webster