If you're a CrossFit athlete or planning to start CrossFit training, you've probably heard about various CrossFit nutrition supplements you'll need. The awareness about supplements for athletes has grown a long way recently. While it's clear that CrossFit changes your body composition and increases your muscle mass, do we need supplements to help that process? And what are the best products to make you a better CrossFitter? In this article, we're here to help you navigate your way around CrossFit nutrition supplements. We'll get to the "what", but first of all, the "why".
*This post may contain affiliate links and I may earn a commission if you make a purchase after clicking on the links.  This in no way increases the cost to you but helps me keep the site running.
Why Do I Need Nutritional Supplements?
CrossFit, in a nutshell, is a lifestyle of healthy living through exercise and proper nutrition. Whether you choose to do CrossFit to lose weight, build muscle, or both, adequate nutrition is the pillar you build your progress on. However, the energy and process to build muscles may need a little bit more than a mere healthy diet. That's where CrossFit nutrition supplements come in.
CrossFit is all about high-intensity exercise. This type of training uses more energy, burns more fat and calories, and stimulates muscle building. Our muscles need some time to heal and to perform better. Supplements can help to build them properly.
Nutritional supplements provide the body with the needed help to become more athletic and your CrossFit workouts to become more productive.
Before you begin supplementing:
Find out what supplements you need and which ones won't work for your DNA type before you buy them. DNA diet programs use proprietary algorithms to classify people into different diet types based on their nutritional preferences.
Gene Food identifies the most appropriate diet for you based on over 120 genetic factors. In addition, you receive personalized health and diet recommendations based on your genetics.
Your diet should match your DNA. That means you can trust your diet and supplement plan to work.
Different Types Of Supplements
There are different types of supplements; each of them addresses particular needs. These are the most common and recommended ones.
Creatine Monohydrate
Creatine is proven to be an effective supplement. . It boosts your energy level and enhances the process of building muscles.
Protein Powders
Protein powders are a popular choice among users. High-quality protein is essential for building muscles. Protein synthesis is essential for muscles to grow and function properly. Protein supplements also help prevent muscle soreness.
Fish Oils
Fish oil supplements are rich in Omega 3 fatty acids. Fish oil benefits the heart, kidney, and a lot more. It has countless benefits to the body and would be a great addition to your goal of living a healthy lifestyle.
Beta-Alanine
Beta-Alanine is a type of acid that's naturally provided by the body. It helps produce some chemicals that affect building the muscles and enhances the performance and capacity during exercise.
High doses of Beta-Alanine can cause some side-effects. They're more likely to happen if you consume high doses of powder Beta-Alanine rather than the tablets. These side-effects are usually flushing and tingling. They might go away after a few minutes.
Branched-Chain Amino Acid
Branched-chain amino acids are nutrient acids and proteins found in food that burn into energy. CrossFit exercises can be very exhausting on the muscles, so Branched-Chain Amino Acid supplements help the muscles to heal faster and better. They can help improve athletic performance in general.
Branched-Chain Amino Acids supports the growth of muscles, prevents the waste of protein in the muscles, helps and puts it to the body's best use. They also help reduce muscle soreness and sensation of fatigue during workouts and throughout the day.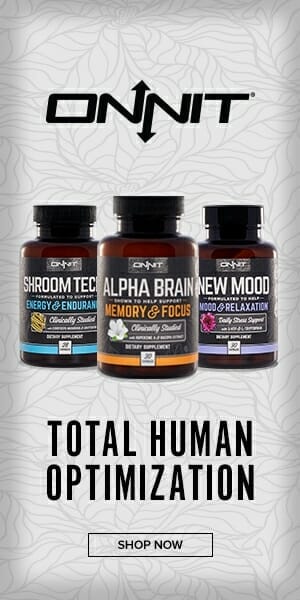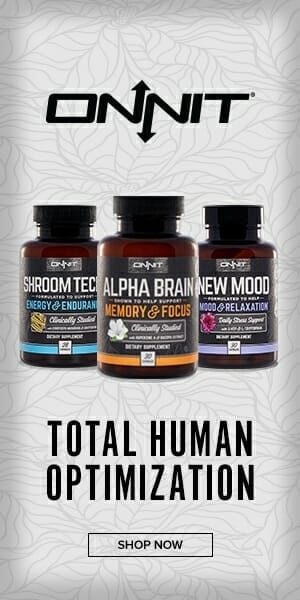 Our Top Picks
From supplements that control the production of lactic acid in muscles, to CrossFit creatine supplements for muscle growth, the options are endless.
Countless companies offer different supplements every now and then. There are different types of pre-workout and post-workout supplements.
We understand that choosing exactly what your body needs can be confusing with all those options out there.
Among the wide range of supplements for CrossFit available, these are our top picks:
Optimum Nutrition's Micronized Creatine Monohydrate Powder
Optimum Nutrition is a well-established supplements company favored by CrossFitters and their micronized creatine product is one of the most effective supplements you can take if you're trying to increase muscle size and strength. it's not essential for CrossFit, as maximal strength isn't generally a goal. But there's no harm in being strong. Creatine not only helps increase muscular strength but helps reduce damage to muscle tissue (resulting in less severe DOMS) If you're looking for a supplement that's vegan-friendly, this is the one.
It's safe to consume and lab-tested, so no worries here. The pack is a generous 1 Kg, which is a fantastic deal considering its price. Keep in mind that your body naturally makes creatine. But 3 to 5 grams per day is recommended after an initial loading period.
Things We Like
Works very well with intense strength training regimes
Affordable price
Flavorless so you can add your own flavor or leave it natural

Things We Don't Like
Doesn't come with a scoop or a measuring cup
The ziplock bag isn't as convenient as the usual jars
With a very affordable price, this product could be your pre/post workout best friend.
Cell-Tech
Creatine supplements are one of the top supplements for CrossFit athletes. MuscleTech offers this creatine formula to help you reach the best results in your CrossFit training.
Each scoop contains 5g of creatine. Therefore, each two-scoop serving delivers the needed amount to build muscles and encourage the best results during your workout.
Things We Like
Each two-scoop serving provides you with the needed dose of creatine.
It comes in bulk (6 lbs).
Compared to its weight, it's very budget-friendly.
Things We Don't Like
It has a high amount of sugar.
It might not taste good.
As it comes in bulk and at an affordable price, you don't have to worry about frequently going out to buy another package. Instead, the box you have will last you a good amount of time.
Whey Protein Powder
Muscles that get beaten up in the WODs and strength sessions (not to mention the gymnastic workouts) need a little R&R afterwards. Adding quality protein to your diet will help minimise muscle atrophy and increase muscle protein synthesis. Optimum Nutrition's Gold Standard Whey protein powder is an easy way to get extra protein in your diet.
It's gluten-free, and the chocolate flavor doesn't have any artificial sweeteners.
Things We Like
It comes in different packages and portions, starting from 1 lb to 10 lbs.
It comes in a double rich chocolate flavor.
Whey Protein also comes in 20 different flavors.
It can be added to different recipes instead of just mixing it with water.
Things We Don't Like
Even though it's flavored, it may not taste the best.
Incorporating it into different recipes can be a fun way to take your daily protein dose. The different flavors offer a wide window of choices to satisfy your preferences.
Plant-based Protein Powder
Orgain provides plant-based options for supplements users.
It's made of ingredients like pea, brown rice and chia seeds. Each serving is packed with 21g of plant-based protein, 7g fiber, and 3g of net carbs.
Things We Like
It's sugar-free.
It's organic and plant-based, vegan and Kosher friendly.
It comes in a chocolate fudge flavor.
It can be mixed with water or milk, it can also be added to baking recipes.
Things We Don't Like
For a 2 lbs powder product, it's a little bit pricy.
It's not recommended to use it in any microwaved recipe.
This is an excellent choice for vegan and plant-based athletes. Also, this chocolate fudge flavor protein powder can be added to different recipes and become your favorite treat and boost of energy.
Ultimate Omega Fish Oil
This fish oil supplement by Nordic Naturals is loaded with Omega 3. Fish oil is extremely beneficial for health in general, but especially for CrossFit athletes.
Only one serving of Ultimate Omega Fish Oil is all that you need to fulfill the recommended daily dose, or even more.
Things We Like
Each serving contains 1280 mg of omega-3s (EPA and DHA) per serving.
It doesn't contain any genetically modified organisms.
Environment-friendly product.
Comes in four different sizes.
Lemon-flavored.
Things We Don't Like
More on the expensive side of fish oil products.
One of the biggest challenges with fish oil supplements is the fishy taste and breath. Ultimate Omega Fish Oil comes in different flavors to overcome this problem.
BulkSupplements.com's Beta-Alanine
This Beta-Alanine supplement by BulkSupplements.com is 500gms of pure and high-quality powder.
It improves endurance during the workout. It's recommended to take it pre-workout. Mix it with water or any beverage you prefer, taken pre-workout (30 minutes). It comes in a ziplock bag.
Things We Like
Comes in 5 different sizes.
A pure powder without any additions.
Things We Don't Like
Has a harmless side-effect of a tingling sensation.
Instead of taking one or two doses, it's better to take it in smaller doses to avoid this side-effect.
The variety of sizes and portions gives you the opportunity to try it out and start with a small quantity, or buy with bulk and maintain a long-time purchase.
Nutricost's Beta-Alanine Powder
Nutricost offers pure and high-quality Beta-Alanine powder. It's a great option as a pre-workout supplement.
It's recommended to mix 1 scoop with 8-12 oz of water 15 or 30 minutes before your workout. It comes in a bottle of 300gms while each serving is 3gms.
Things We Like
Comes with 300 grams of pure Beta-Alanine per bottle.
Gluten-free.
Doesn't have any genetically modified organisms.
Things We Don't Like
It has a harmless side-effect on the skin, but the product claims it goes away within 15-30 minutes.
If you're looking for a budget-friendly choice to start with, this would be a good choice.
To Wrap Up
As CrossFit nutrition supplements, creatine monohydrate and protein powders are often the first pick. These are some of the best supplements for CrossFit based on pro and amateur athlete's nutrition profiles. They're both safe and proven effective.
Other options like fish oil and omega 3 are generally beneficial for your body and overall health. If you struggle with their taste or fishy burps, you can try the flavored ones.
Nothing is as valuable as your health. Always remember that being healthy isn't only about exercise.
A wholesome diet, healthy habits, and a suitable nutrition supplement are all essential to keep you going.