Working out a home or just looking for accountability in your CrossFit workouts? Are you thinking about using a fitness app as your own personal trainer or workout plan tool? Need quick access to weightlifting movement standards, timers, hundreds of workouts, and CrossFit routines? We've got the best fitness apps for you.
We're huge fans of CrossFit and other fitness regimes but we're also super nerds. And whenever a new app is released, we're on it faster than Mat Fraser in the home straight. So we know what's good and what you definitely don't want on your phone. 
Whether you're a serious athlete, fitness enthusiast, Crossfit box or studio owner, or even a beginner, there's an app here for you. You might even love them all. Here's our guide to the best CrossFit apps to load up on your mobile phone. Track & share your progress and get access to a wealth of workout program tools in the palm of your hand with these mostly free CrossFit apps.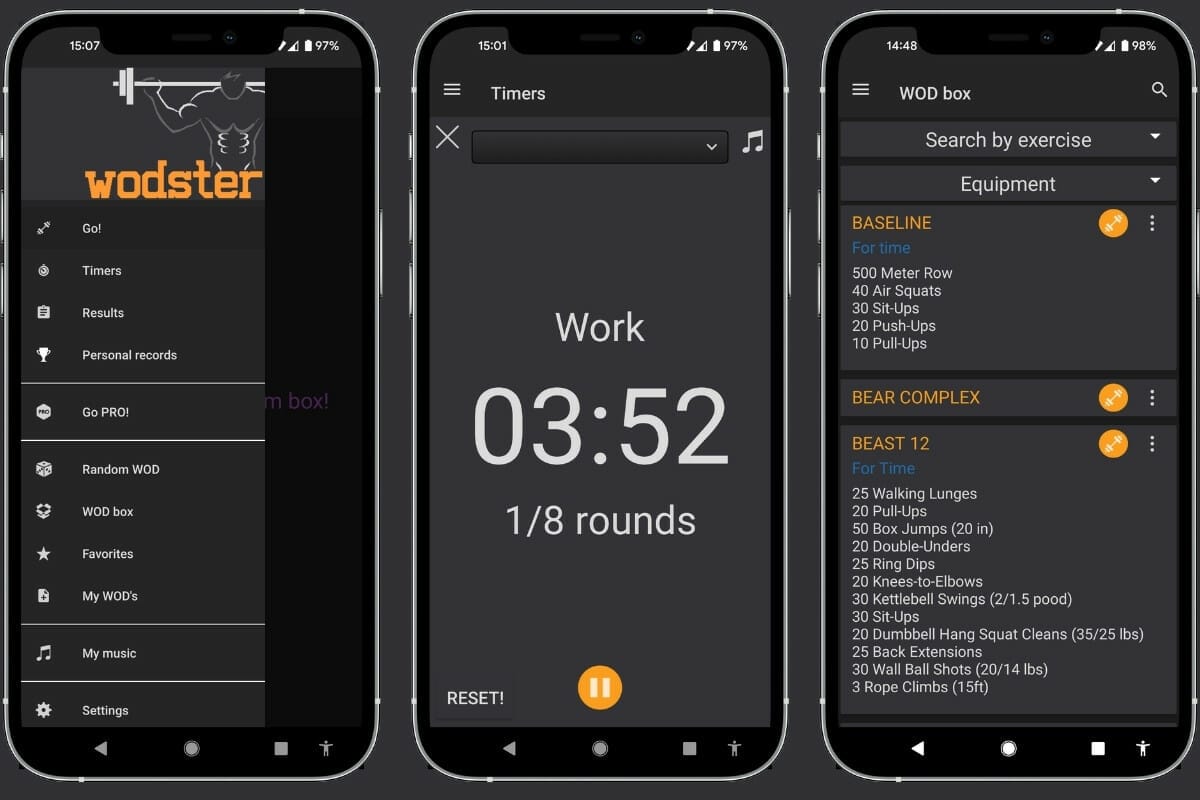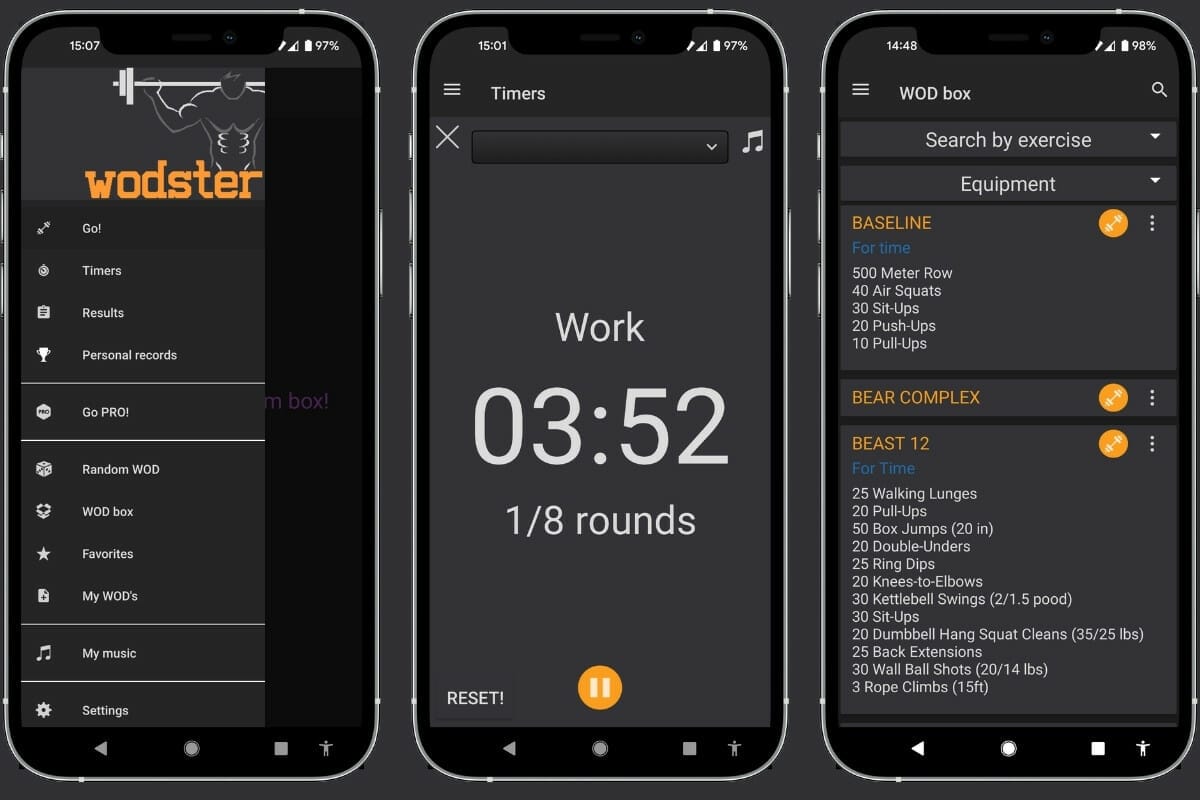 There's a lot to love about WODster as an app designed for CrossFit users. The free version is generous, and the paid version costs just a few dollars
It offers a wide variety of workouts, and you can set your own timer to keep you on track. Use the app's "random workout" feature and let it pick exercises for you. Similar to other CrossFit apps, WODster allows you to track your progress in real-time. This makes it easy to track strength and fitness improvements.
WODster's interface is a bit old school and won't win any design awards, but it's certainly quite usable and it gets the job done.
One thing that this app is lacking is a social component. If you like to interact with others while exercising, WODster might not be for you.
In the Pro version, you can find WODs based on your equipment or exercise preferences. Other than that, the only way to filter is to use the search function. Unfortunately, the search function only extends to the WOD name; you cannot search for WODs containing, say, barbells or look for benchmark WODs easily – that's what a PRO subscription allows you to do. Unless you know the name of the WOD, you'll find everything you need by scrolling, so I'm not sure how useful the search feature is.
Timers include StopWatch, CountDown, and Tabata so everything you might need should be covered there. Keep tabs on your wins with the Personal Records (max lifts) section. And create and save your own WODs for quick access. You can also add your own music to the app to help power you through the workout program. 
WODster is available as a free app on Android (sorry, iOS users), and in-app purchases cost $3 or less. A similar app is available in the App Store, but it's not from the same developer and doesn't offer the same functionality.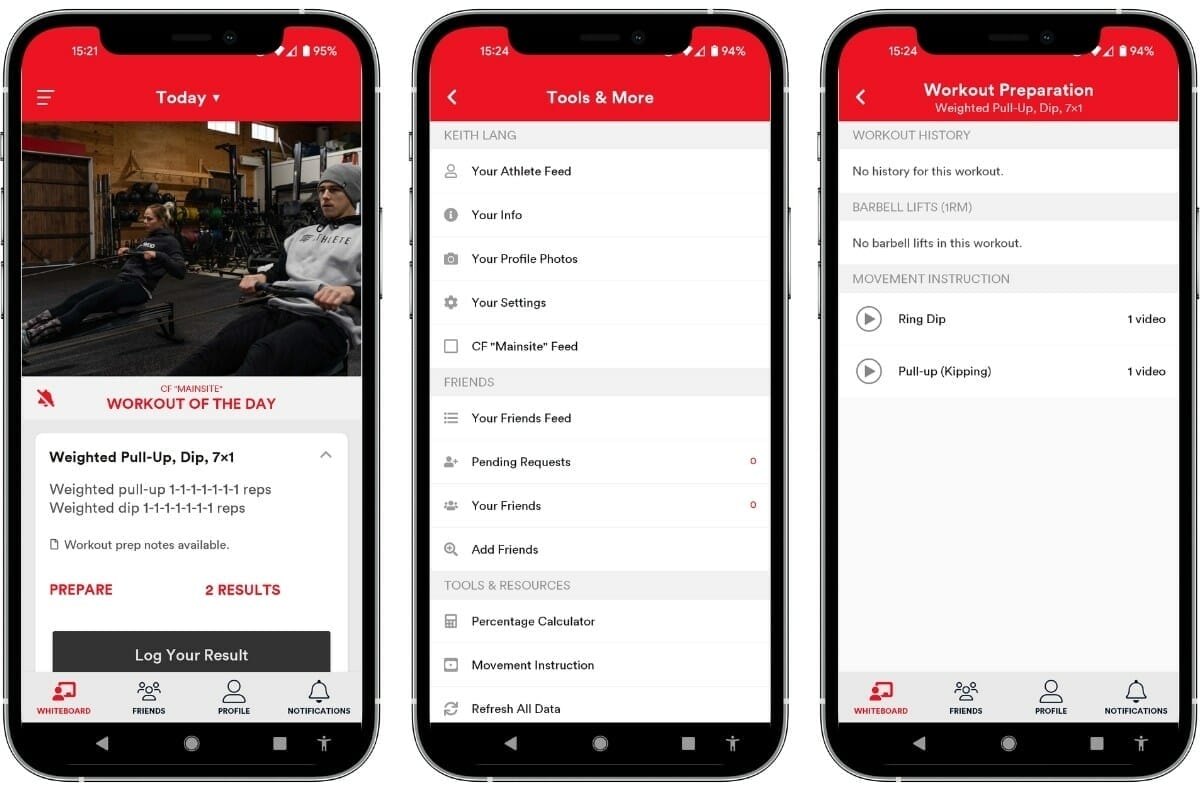 In comparison to WODster, SugarWOD's interface is modern and refreshing. Join as a CrossFit box or an independent athlete. As an athlete, every day you're presented with a new WOD from your CrossFit box (you can select any box you like). Check the results of people who have already done the Workout Of the Day and logged their results in the app.
For every WOD, there's a "prepare" section that displays your history of attempting this WOD, a 1RM barbell lift section, and instruction videos for each of the movements. You can also check previous WOD feeds and results. 
For box owners and gym members, it is easy to analyze, plan, and track workouts. You can easily connect with other athletes and track your personal records (PRs).
Over 6,000 workouts are included in the app, and you can track your progress in real-time with the CrossFit WOD log.  The leaderboard feature encourages everyone to improve their PRs and see how well their friends are doing. 
Coaches can monitor their members' participation and progress through the app's charts and statistics. With these features, you can see how your members are doing and improve the coaching relationship with them with detailed information. You can also create your own workouts for your members. Personal trainers can use the app for helping their clients.
It's important to mention that the app is free and available on iOS and Android.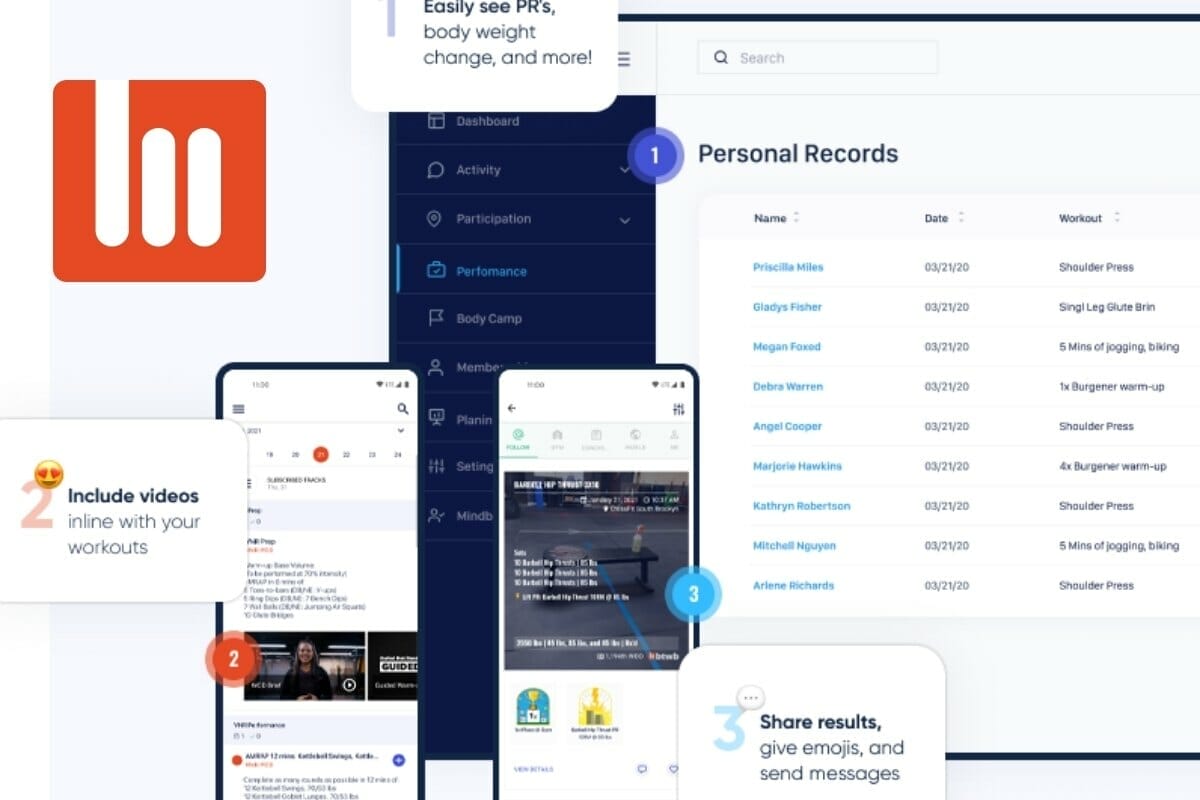 Box owners can stream daily workouts through Beyond the Whiteboard. Additionally, users of the app get access to more than six million workouts that they can use to plan workouts for CrossFit box members. You can create custom WODs and workouts or select from some of the standards like Fran.
Furthermore, the app allows you to share workouts on social media sites such as Facebook and Twitter, so you can keep in touch with your gym members.
The Beyond the Whiteboard website also includes a log for keeping track of your lifestyle choices. With this app, you can monitor things like sleep, water intake, and dietary habits. Easily log meals from over half a million grocery items, restaurant meals, and thousands of common foods.
A social feature called Squads helps increase accountability and motivation for members. Stay motivated and accountable with one of the best-known and most popular CrossFit apps. If you're into keeping track of results, planning workouts, and analyzing data, this is the best app for the job.
Available on the web and as Android and iOS apps. There's a 30-day free trial after which a monthly subscription will set you back $7.99. There's also a yearly plan with a discount.
To sign up, you'll need to enter your CrossFit box name. This can be problematic as the system only seems to have US-based affiliates listed. And the free trial requires you to enter your credit card details.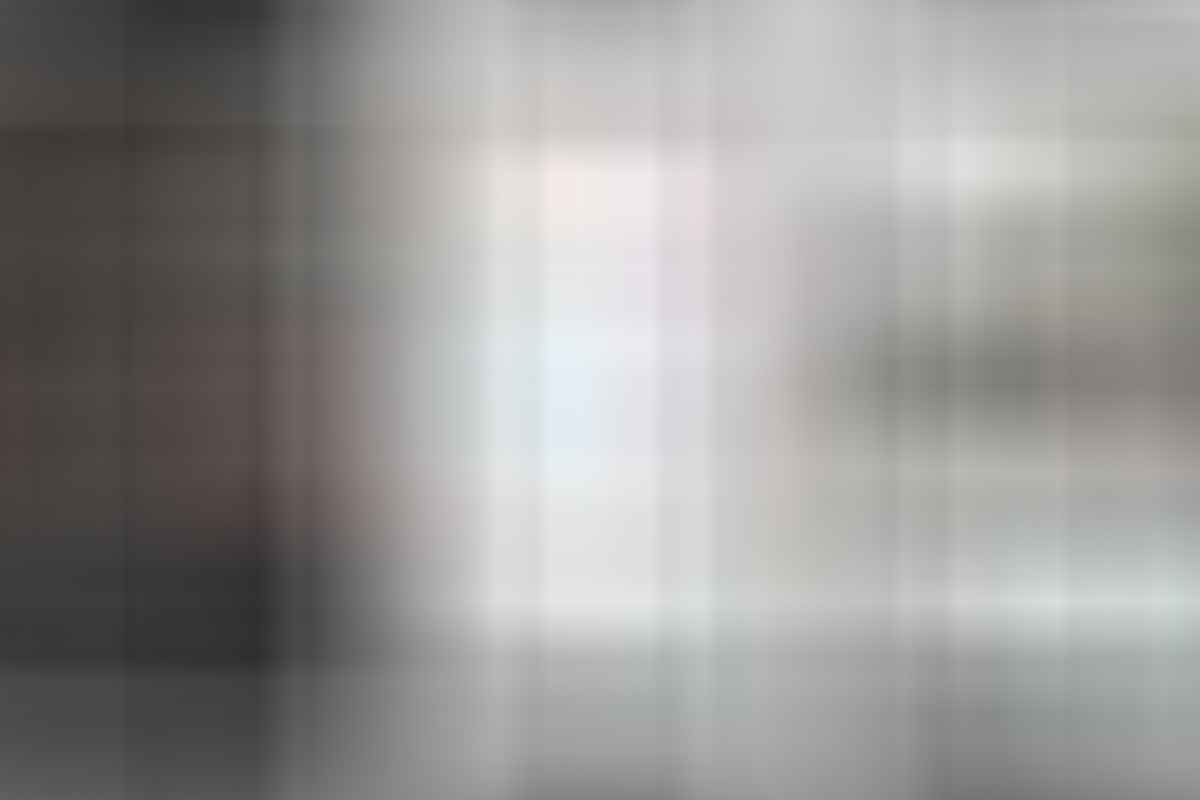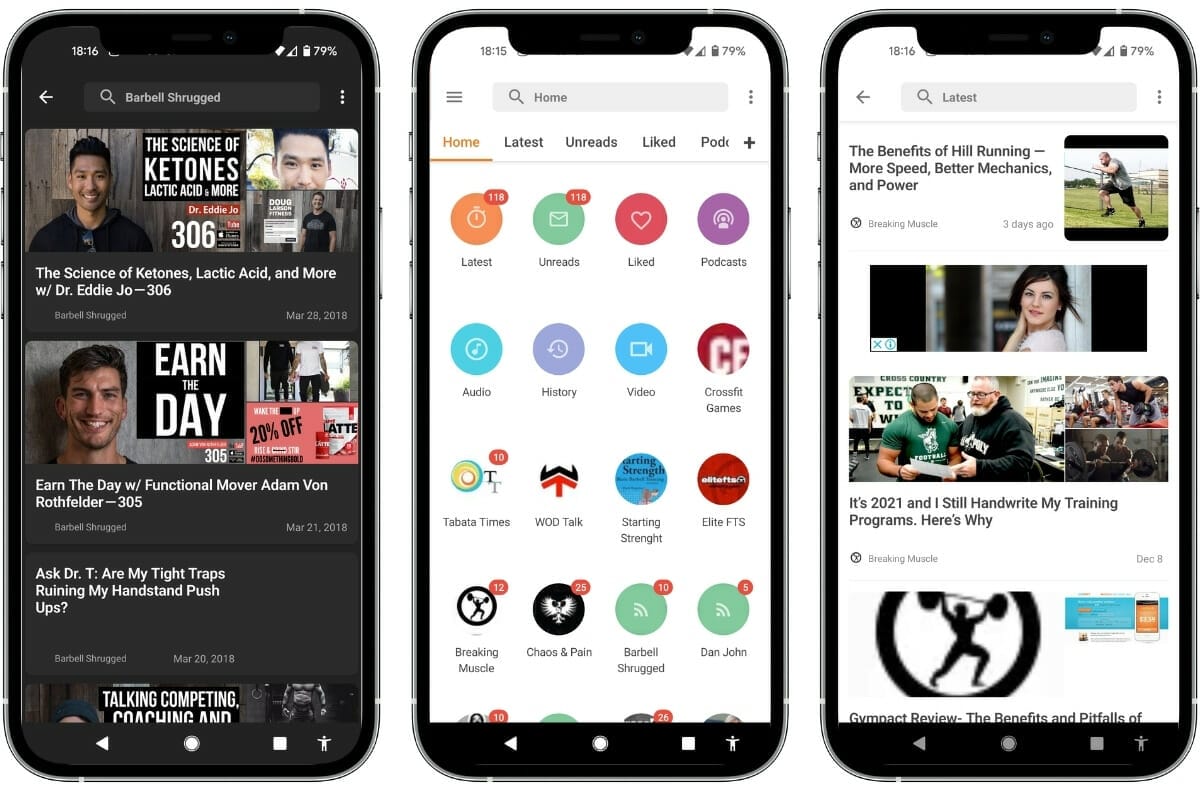 Think of this app as a portal for CrossFit news, tips, and videos. The app doesn't create any new content or, to be honest, have any innovative features, but it does pull together links from most of the top news and content websites in the CrossFit space. Think of it as the front page of the web for CrossFit.
This great app is also a reliable place to find out what's happening in the CrossFit Open, the CrossFit Games, and other events that fans of the sport might be interested in following. There are sections for audio and podcasts but I still haven't seen any content there. 
Get news and information from sources such as Everyday Paleo, WOD talk, and Breaking Muscle. It's a single app to keep tabs on all the going's on in the world of CrossFit. You get tons of news – too much for any sane person to get through.
I think the time is right to overhaul this app or for a contender to take over the space. But for now, it's still a reasonably good place to get news and daily CrossFit WODs.
The CrossFit news app is free but available on Android only.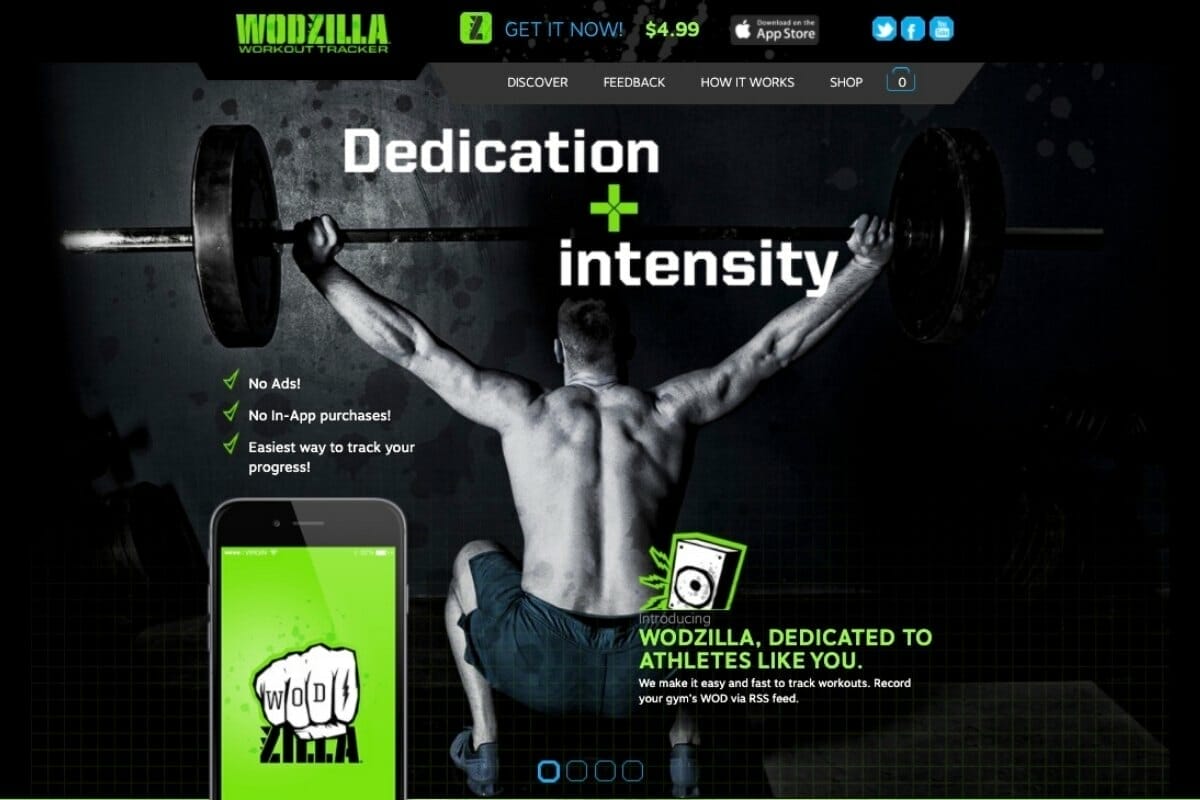 WODzilla is essentially a workout tracker or fitness tracker. Think of it as a toolkit for recording and analyzing your progress in the gym, whether it be weightlifting, WODs, HIIT & Aerobic workouts or general fitness sessions. Calculate the correct weights for your session, set timers for all kinds of challenges or WODs, create your own workout routine, and record all the data your want.
WODzilla offers real-time tracking of their progress and you can customize any CrossFit WOD to suit their needs. Create WODs based on the equipment you have to hand or travel WODs for those hotel workout routines.
Track your 1 Rep Max weights, calculate your training weight, and get on the path to achieving your fitness goals. Studies show that accountability and progress tracking leads to better outcomes so there's a pretty good reason to start using a workout app like WODzilla to document your progress.
The super-useful percentage tables will give you quick access to the correct weight you need in pounds or kilos based on your training plans. Need to know what 70% of your 3-rep-max in the back squat is? Get the answers quickly in the app.
And if you really want your friends and followers to keep you accountable, share your WODs with your followers on social media platforms directly from WODzilla.
All in all, a great toolkit for the gym.
The app is only available on iOS at the moment and costs $4.99. There's no free trial