The battle rope is a popular workout tool in CrossFit, but it is just now gaining popularity in other types of fitness facilities. Despite its simplicity (a long piece of durable and strong rope attached to a point), it has tremendous power and versatility. At WODtools, we appreciate the simple things in life. Dumbbells and barbells will help you stay fit and strong. But the same can be said about the humble battle rope.
If you want to shake up your workouts, build a cardio engine, or develop pumped forearms and shoulders, this single gym component to be just the thing you're looking for.
Battle ropes can be used to build full-body workouts without filling your home gym with dozens of machines and weights. I'm not suggesting you avoid investing in other workout equipment but if you're on a budget or want to try something different, try a heavy rope. Not only are they are great for working out your whole body they're pretty affordable compared to other gym equipment.
In this guide, we'll shed light on some of the best battle ropes for home gyms that you can buy right now!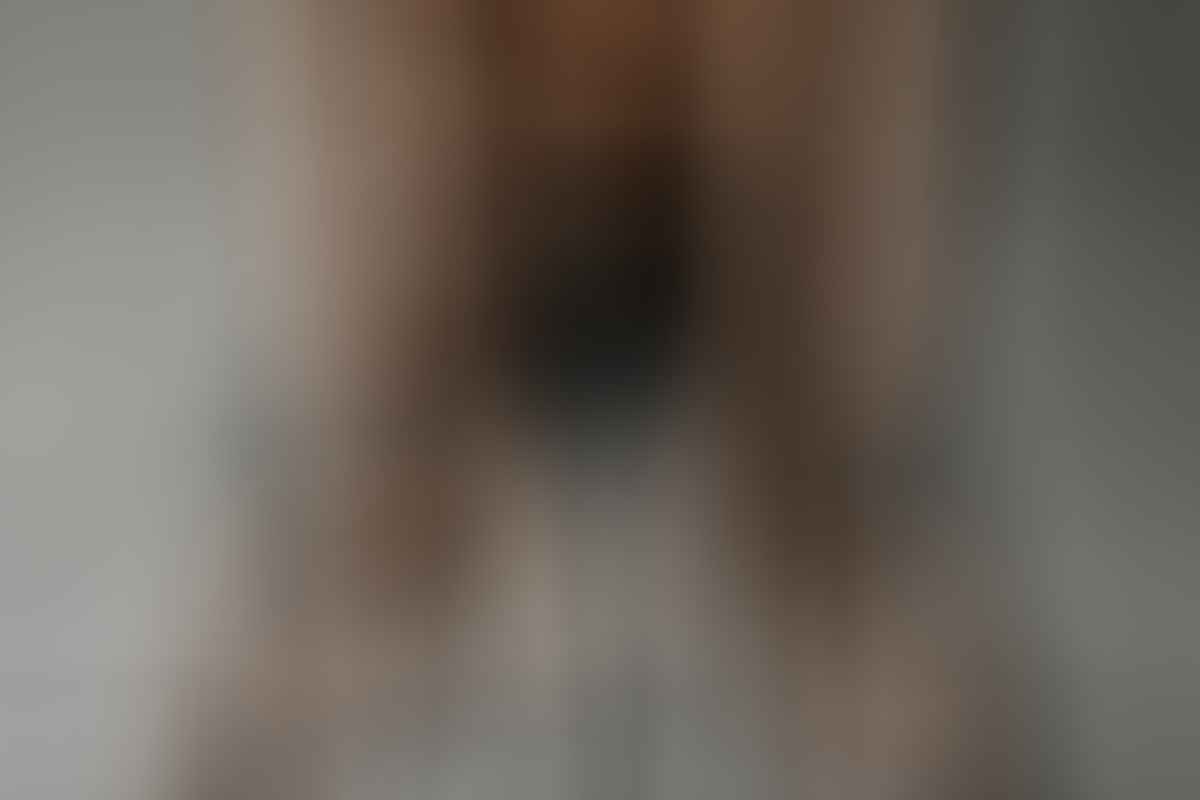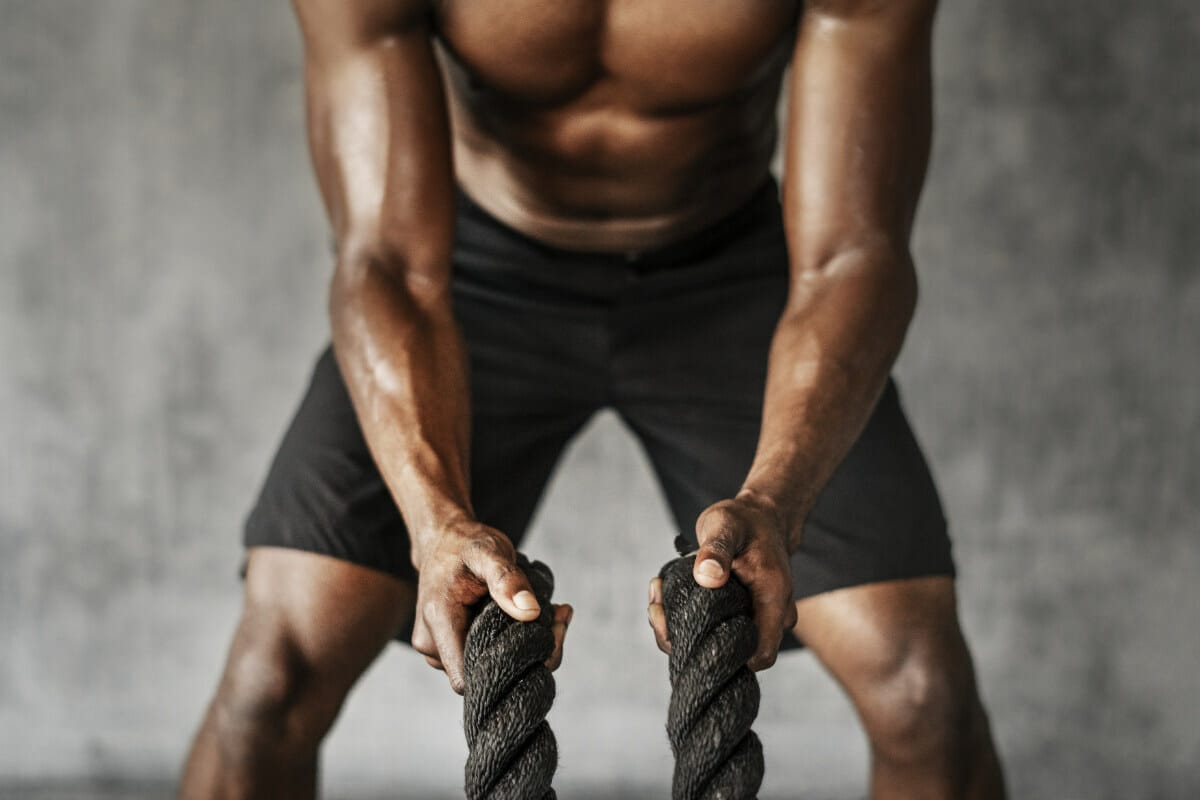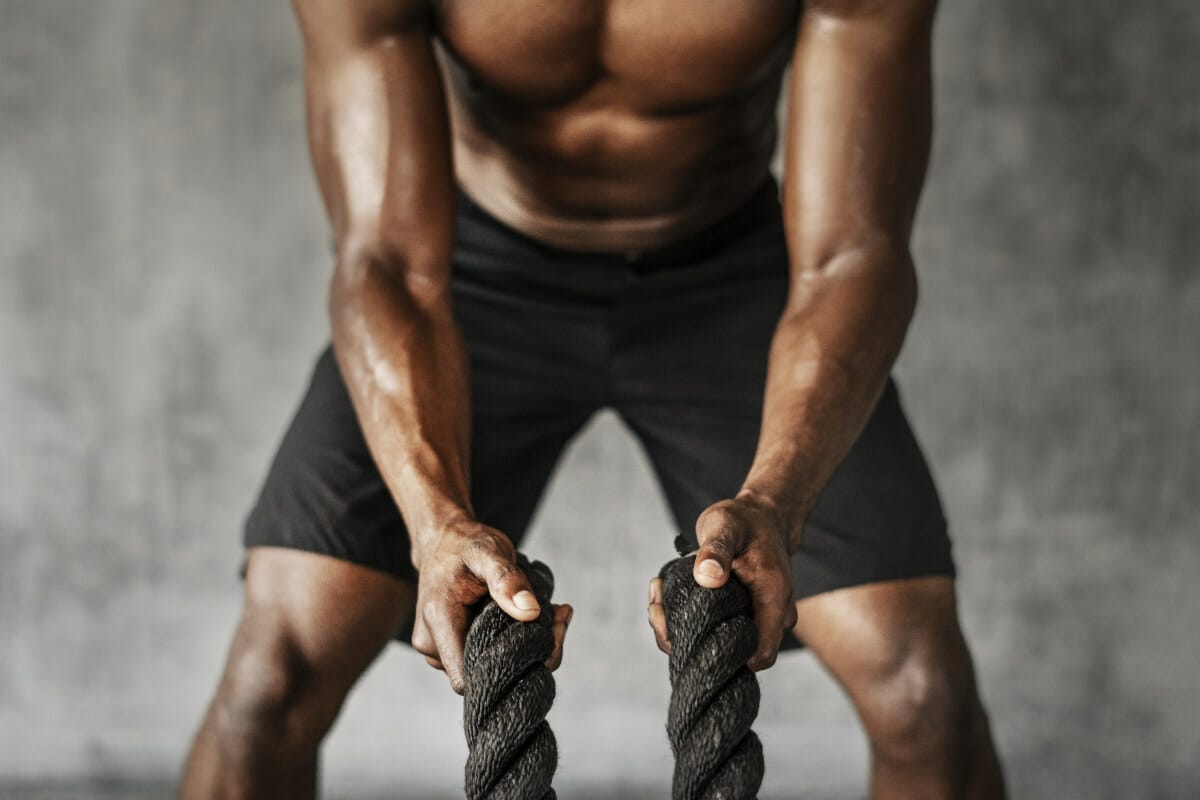 Notes:
You will come across the word dacron quite a bit if you're in the market for a battle rope and you take quality seriously. Dacron is a type of fiber created by the DuPont company, which has been used to make ropes since the early 1900's. The material is highly resistant to abrasion and chemicals, making it perfect for use as a training tool.
The material is often used to make parachutes because it's extremely light-weight and very strong. Therefore, it's the perfect material for ropes that will take all kinds of punishment.
On the other hand, Dacron has some downsides. It gets slippery in sweaty hands. And this can be a real problem in hot climates or gyms. Some people prefer the more rugged and "natural" Manila fibers.
However, Manila-fiber ropes tend to be a bit more prickly, with small fibers that poke out and can irritate the skin or eyes. Manila ropes are also better for climbing than Dacron in most cases. But that's for another discussion. If you plan to use your rope outdoors, go for Dacron as Manila rope will rot eventually.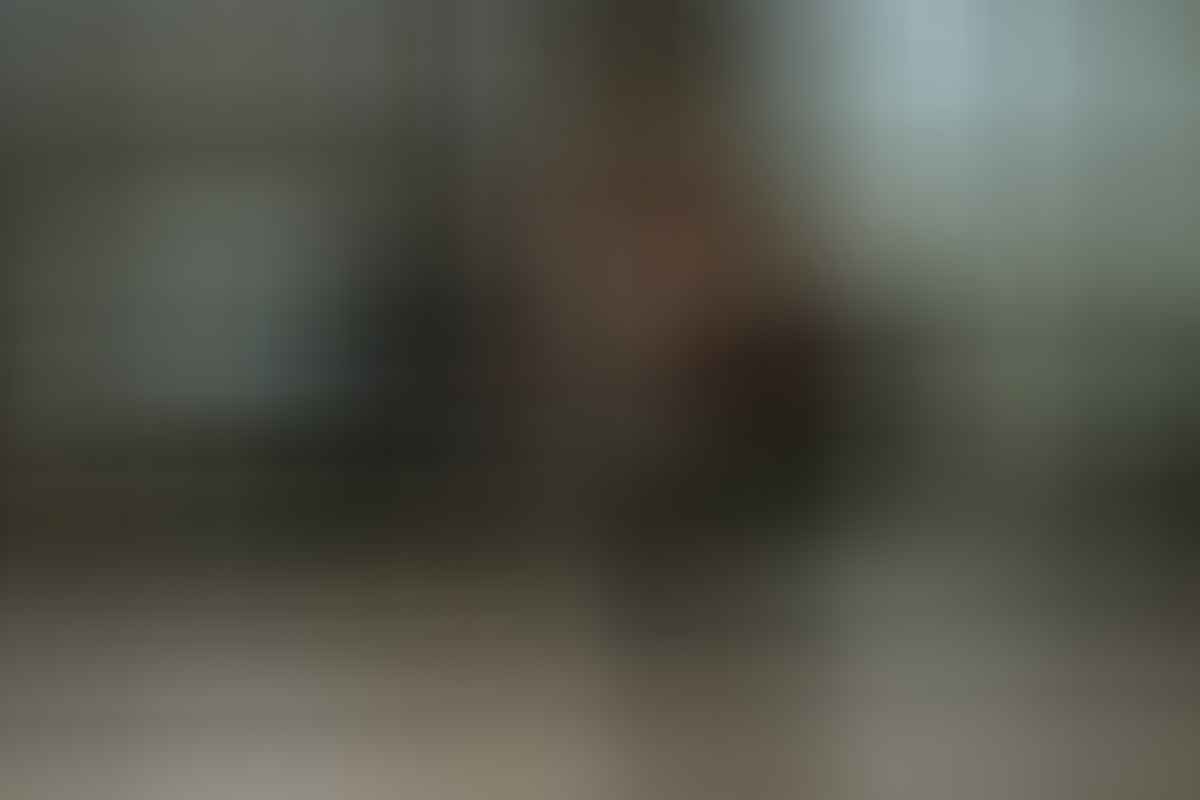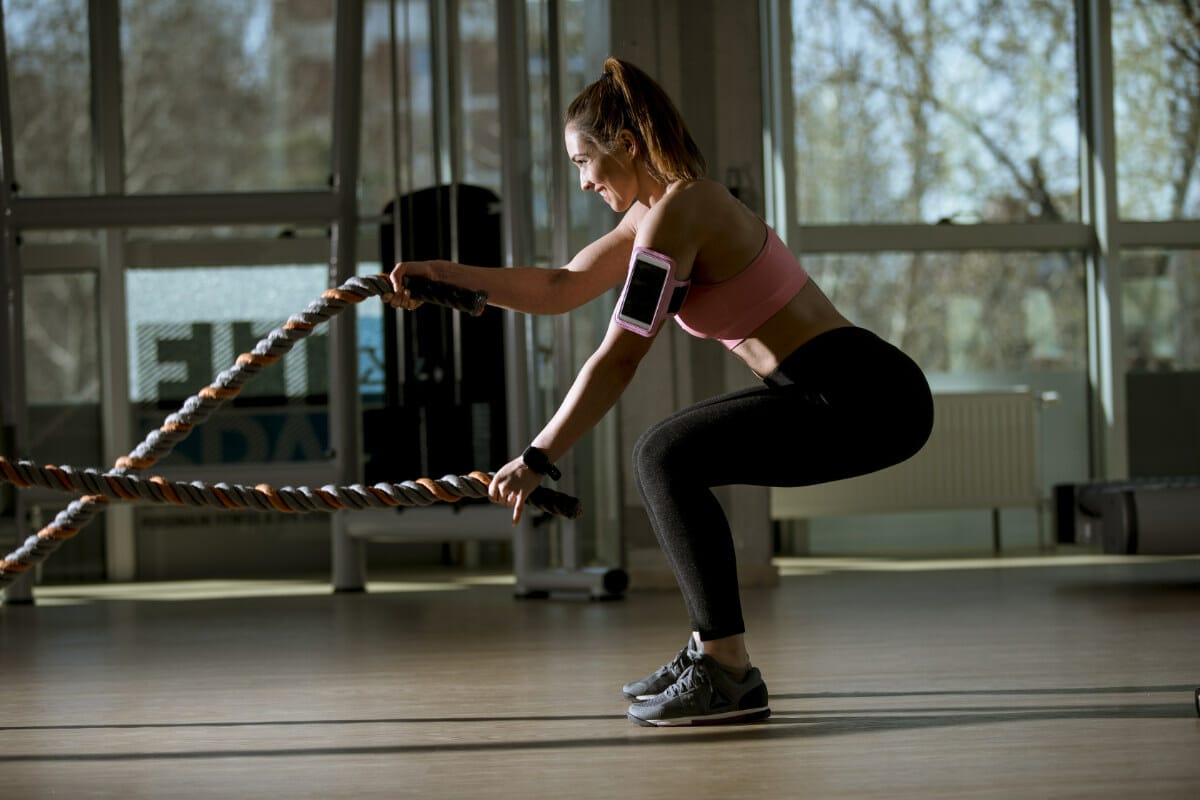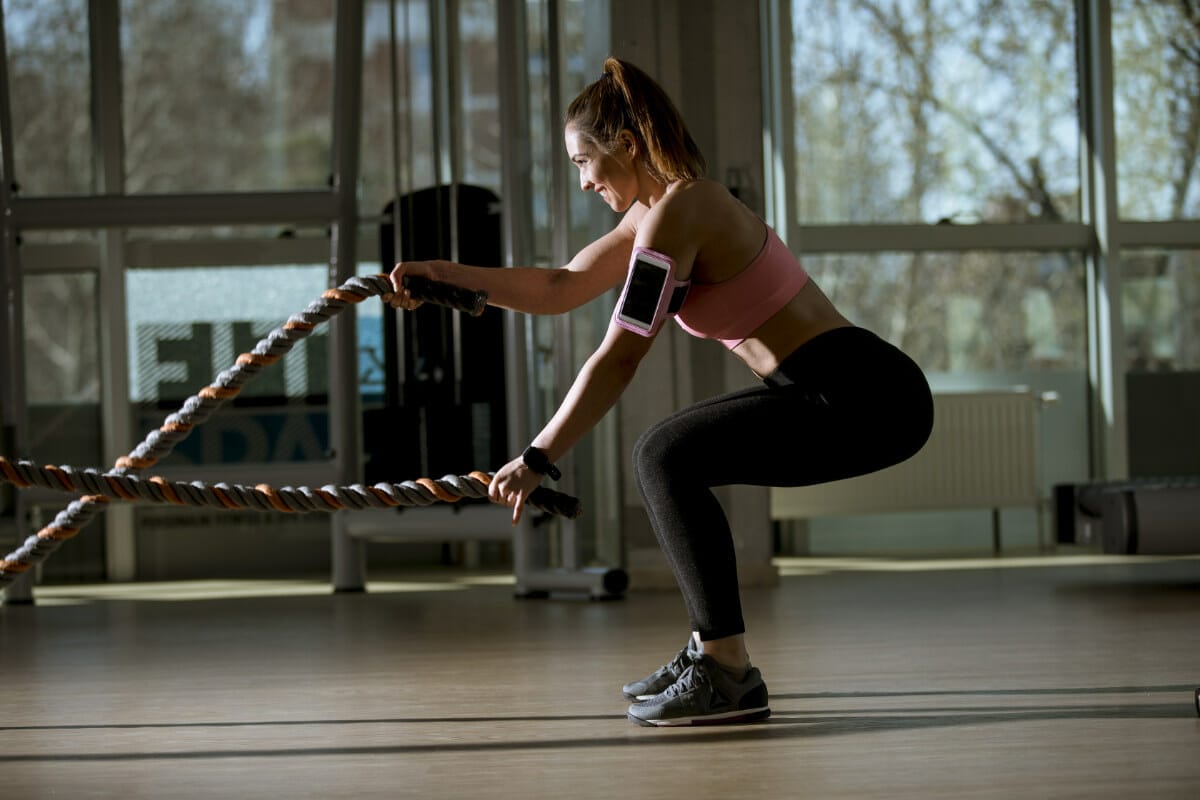 We're kicking off our list with the Power Guidance rope, which is a 100% Dacron fiber product that's not only more durable than PolyPro and PolyDac blends, but also heavier. Thanks to the modern material, it should withstand all types of abuse without breaking or fraying. This makes it ideal for any athlete looking for a high-quality training tool.
This battle rope comes with a nylon sleeve that offers extra protection and this helps with durability. Additionally, it's equipped with form-fitting handles with a grippy texture that offers chafing protection for your hands.
It's also worth mentioning that the Power Guidance battle rope comes with free anchors, allowing you to secure it to a wall pretty easily.
With a 5-star rating on Amazon and 5 stars on the company's website, it's safe to say to presume that this rope is built to last and will deliver in terms of functionality. From durable materials to form-fitting handles and rope anchors, it leaves nothing to be desired.
Choose from 4 configurations:
1.5" x 30'
1.5" x 40'
1.5" x 50'
2" x 50'
Pros
Nylon cover for maximum protection
Form-fitting handles with grippy texture provide a tremendous grip
Comes with anchors for wall fixation
Cons
No 2" x 30' or 2" x 40' variants (not a major disadvantage but thought I'd mention it in case you're looking for best-mode ropes)
The strangely named Geardo offers a 100% dacron, 3-strand twisted design with the aim of delivering maximum durability. You probably won't need to replace this one for years. It's also heavier than run-of-the-mill ropes so it's perfect more challenging workouts.
The 10-inch heat-shrink grips are built to last and provide protection for your hands. And you also get a nylon sleeve that protects it from friction.
Additionally, the Geardo battle rope is available in 6 variants, which include:
1.5" diameter x 30'
1.5" diameter x 40'
1.5" diameter x 50'
2" diameter x 30'
2" diameter x 40'
2" diameter x 50'
Beginners should go for the 1.5" variants with shorter lengths, while 2" variants are more suitable for intermediate-advanced bodybuilders.
Pros
Durable 100% Dacron design
Durable and comfortable handles
Nylon sleeve adds an extra layer of protection
6 variants to pick from for all fitness levels
Cons
We're big fans of the Rogue brand. Consistently putting out quality products is the name of the game over at Rogue Fitness. Proudly made in the USA and loved by big gyms and home gym owners worldwide, it's hard to go wrong with Rogue.
This 1.5-inch diameter, 50-foot, heavy rope (26 lbs) is perfect for the athlete who wants a durable rope for hard training. It's basic but tough and will get the job done.
Downsides include the pretty minimal wrapping at the ends of the ropes – you can be sure this won't last. However, it's easily replaced with some tough tape so it's certainly not a deal-breaker. The Manila fiber construction might not suit every athlete. Rogue conditioning ropes are more commonly found in hardcore gyms and specialist CrossFit boxes than in upscale, luxurious gyms. But if you're looking for a strong, durable and traditional battle rope, look no further.
In spite of the lack of protective sleeves, the rope itself is durable enough to stand on its own.
The Rogue conditioning rope comes in one configuration only: 1.5" x 50'. So if you've got a home gym big enough to accommodate this length of rope, this is a good choice for most people.
Pros
Rogue's brand guarantees and quality construction
Excellent grip even in hot weather
Cons
No protective nylon sleeve
The AmazonBasics battle rope delivers a solid workout tool at an affordable price. Made with a polyester blend that enables you to smash the rope without worrying about tearing it. It's a good-looking piece of equipment but you might want to remove the Amazon branding. Either put some wrap over the logo or work it so hard that you wear out the print (I recommend the second option)
No wall-fixing is necessary for this rope. This can be wrapped around a power bar or any other suitable place in your home gym.
If you're limited on space, there's a short version of this product that will give you everything you need in a small package. Use it for pulling and climbing exercises as it shoould withstand plenty of punishment. But thanks to the low price, even with a couple of years of use, it's a good investment. Few products that come close to what this rope has to offer in terms of affordability and versatility.
Pros
Affordable
Durable polyester design for prolonged lifespan
It doesn't require anchored fixation to the wall
Great for small spaces
Cons
No 2" or 2.5" models
No nylon sleeve for protection
Amazon branding
5. Onnit Battle Ropes – Great value with good looks
Onnit might not be the first company that comes to mind when shopping around for garage gym ropes but if you haven't already seen the growing range of fitness products and quality equipment, I'd recommend you take a look. Onnit is better known as a supplement company but over the years it has expanded into tools for training in the gym.
The Onnit Battle Rope is a thing of beauty. It's a one-size-fits-all product, however. At 40 feet in length, this is a long rope so make sure you've fot the space. The nylon end caps are pretty sturdy and get the thumbs up from almost everyone (Rogue, take note!)
Onnit certainly isn't going for the traditional rope look and while it's great value, it's certainly not in the cheap battle ropes category. This is a high-quality piece of equipment.
Most ropes are made from nylon, dacron, or polypropylene and the Onnit's durable battle rope uses two of these. So it comes down to your feelings about dacron. If you consider this material to be better then
You also get Onnit X reward points when you buy through the website. These points get you discounts and discounts on other Onnit products. You're rewarded for your loyalty proving that the company has faith in its products and knows that customers will return for more. Onnit also offers free gifts for qualifying products and free shipping on orders over $150
Pros
Good length and weight for home use.
Great value
Solid construction
Comfortable grip
Cons
Not as flexible as other ropes in this list – possibly due to the fiber material used.
How to Set Up and Use a Battle Rope in Your Home Gym (Beginners)
The setup for a battle rope is pretty straightforward – just wrap it around a grip or install a pair of round rings on the floor or wall. You can also loop it behind a bar or cable that can withstand the motion of the rope. Make sure there is enough space for the rope to be loose so you can engage your core muscles during the workout.
Hold the rope in your hands and take a few steps back until it becomes tight. Taking one step forward, start swinging your arms (one up, one down) to create a wave-like motion with the rope. Use your shoulders and back muscles to control the rope, otherwise, your forearms will burn out fast.
There are two commonly used grips in battle rope workouts: the classic handshake grip and the overhand grip. You can try out both of them and see which one feels better for you.
It's also worth noting that a wide stance will give you more stability, while a narrow split stance will make your muscles work harder. You can start with a wide stance at first, then try to give the narrow stance a shot.
What Size Battle Rope Should I Get?
As a general rule of thumb, beginners should use ropes with a 1.5" thickness. As soon as you feel your workout getting too easy, upgrade to a 2″ rope.
A 2.5" rope is only recommended for those who've already used a 2" for a considerable period. However, keep in mind that 2.5" ropes may not work for everyone because they're very thick. Your hands must be bigger than average to be able to exercise with a 2.5" rope.
A Buyer's Guide to Battle Ropes – What to Look For
There are 3 factors to keep in mind when shopping for a battle rope
Material
If you're in the market for a battle rope and you value quality, you'll hear the word Dacron quite frequently. Dacron is a fiber created by DuPont that has been used to make ropes since the 19040s. Because Dacron is so lightweight yet so strong, it is often used to make parachutes. If it can support someone falling from the sky, it can certainly take plenty of bashing and trashing in the gym. The material is highly resistant to abrasion and chemicals, making it ideal for use in a gym, CrossFit box, or home workout area.
The best battle ropes are made of poly dacron or polyester, or even a combination of both. Some premium battle ropes have weatherproof sleeves that offer extra protection against friction for more durability.
Try to get a rope with a cover – this helps keep it clean and prevents the fibers from absorbing harmful (to the rope) dirt. The covering will also prevent fraying which will eventually degrade the battle rope.
Some people prefer the feel of the raw material on their hands but it really comes down to the question of how often you might want to replace your rope. However, at just over $100 for a decent one, you won't break the bank on replacements every year.
Thickness
Rope thickness depends on your current fitness level. Obviously, thicker ropes carry more weight, making them more challenging to exercise with. The thickness of battle ropes usually ranges from 1.5" to 2.5".
Length
Your battle rope's length is largely determined by the available space. Battle ropes typically come in 30′, 40′, and 50′ lengths.
Longer battle ropes are more fluid and usually feel better to exercise with, especially for intermediates and pros, but if you don't have enough space, a 30' rope would be just fine.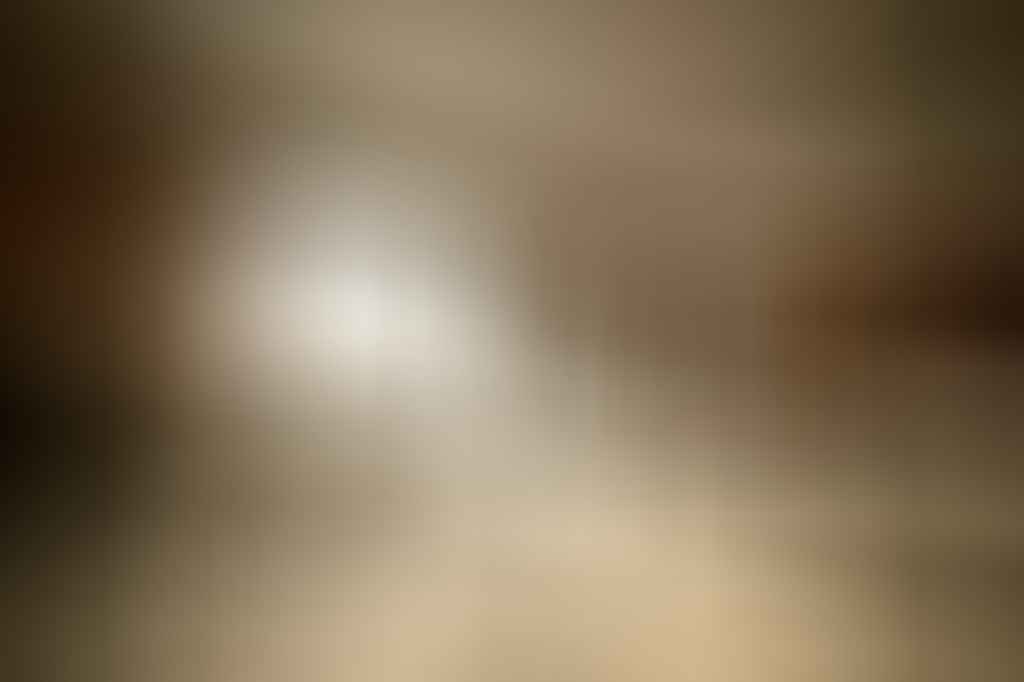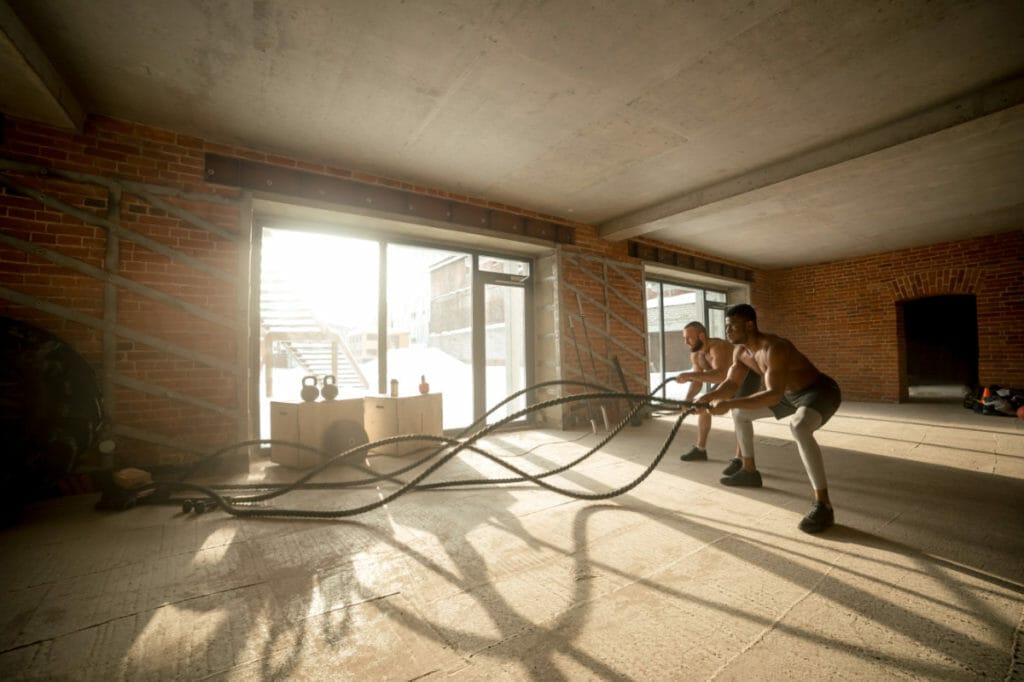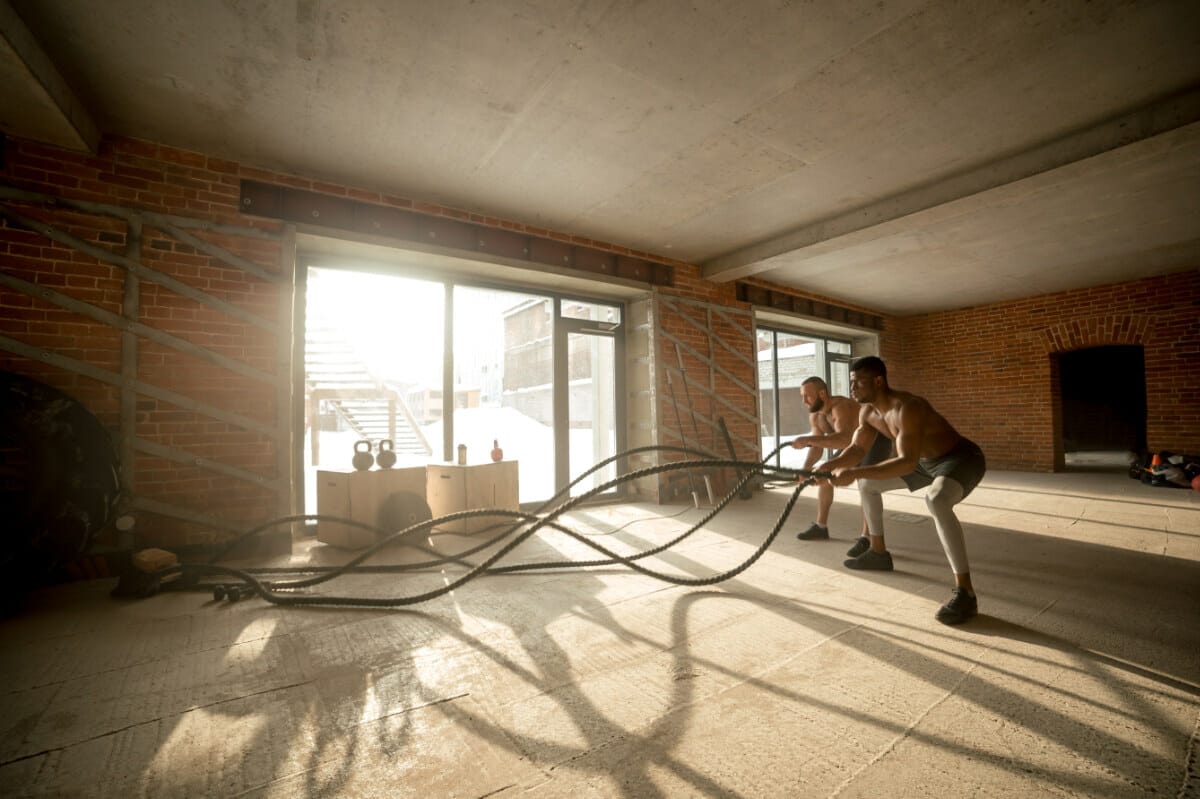 How Will Battle Ropes Improve My Strength and Fitness?
The versatility of the battle rope is one of its greatest strengths. It's also one of the reasons why it has become so popular over the past few years. When you work out with a battle rope, you engage many groups of muscles. Muscles that help with stabilization, balance, strength, coordination, and endurance all come into play when performing even the most basic battle ropes exercises.
And if you're new to these types of exercises, good news: you will benefit from what I call "The Newbie Effect". This is where you tend to work harder, burn more calories, and probably suffer from more DOMS thanks to the unfamiliarity of the exercises. In some cases, working out with a rope can be a quicker route to increased fitness and strength, at least in the beginning of one's training journey. One thing's for sure, you will certainly experience one or more of the following benefits from even short workouts
Increased fat burning
Improved cardiovascular function – As evidenced by elevated heart rate and energy expenditure, rope training provides a vigorous, intense cardiovascular and metabolic workout.
Metabolism boost
Improved coordination skills – controlling the ropes requires a high level of motor control and balance.
Muscle building – The use of heavier ropes or different rope lengths, as well as varying body position, can increase the load on specific muscle groups, thus causing hypertrophy and strength gains.
minimal risk of injury when compared to training with machines or free weights
A battle rope will work out your arms, upper back, shoulders, and abs. Some workout variations tax your legs in a brand new way. It's a great way to get a full-body workout without having to spend hours at the gym.
Final Thoughts
So that's our two cents when it comes to the best battle ropes for home gym. Now, let's quickly recap this guide with a few recommendations.
Our top picks are the Power Guidance and Rogue battle ropes. If you're on a tight budget, consider the AmazonBasics battle rope. It's great for beginners and is made of durable polyester.