If you're considering getting off the couch back on the fitness wagon or you're just curious about the benefits of group training, you might be considering Orangetheory and CrossFit.
Tap into the motivation that comes with training alongside others. Benefit from expert trainers on standby to teach you the ropes, too! That's what it's all about. CrossFit and OrangeTheory aren't the only players in the "group fitness" game, but they are two of the best known. And both have armies of passionate followers.
If you're game, I will take you through two of the top options on the market — OrangeTheory Fitness and CrossFit. In this article, we answer many of the questions people have about the differences between the two training methods.
Let's get it on! Which indoor fitness class gets the most heart rate pounding? But first, an important question.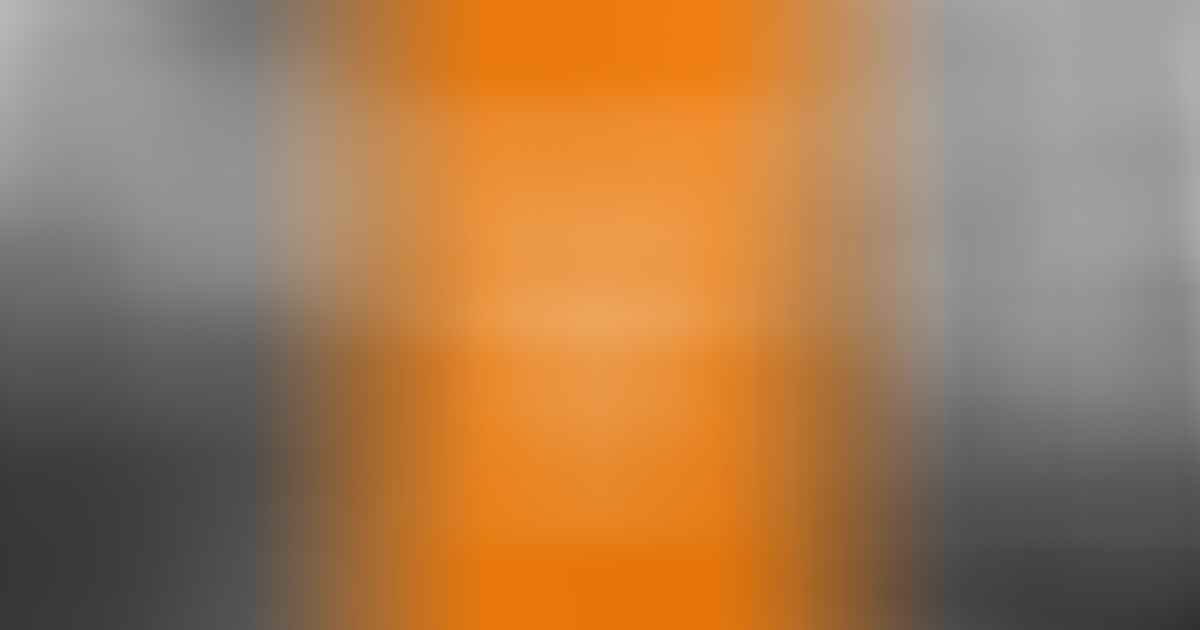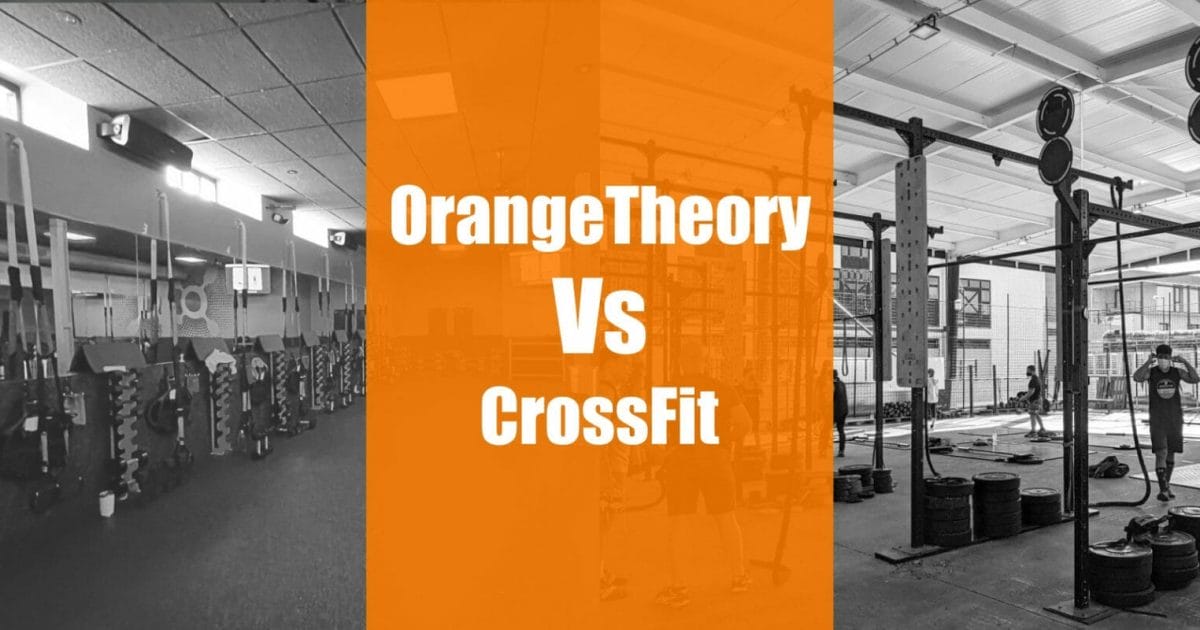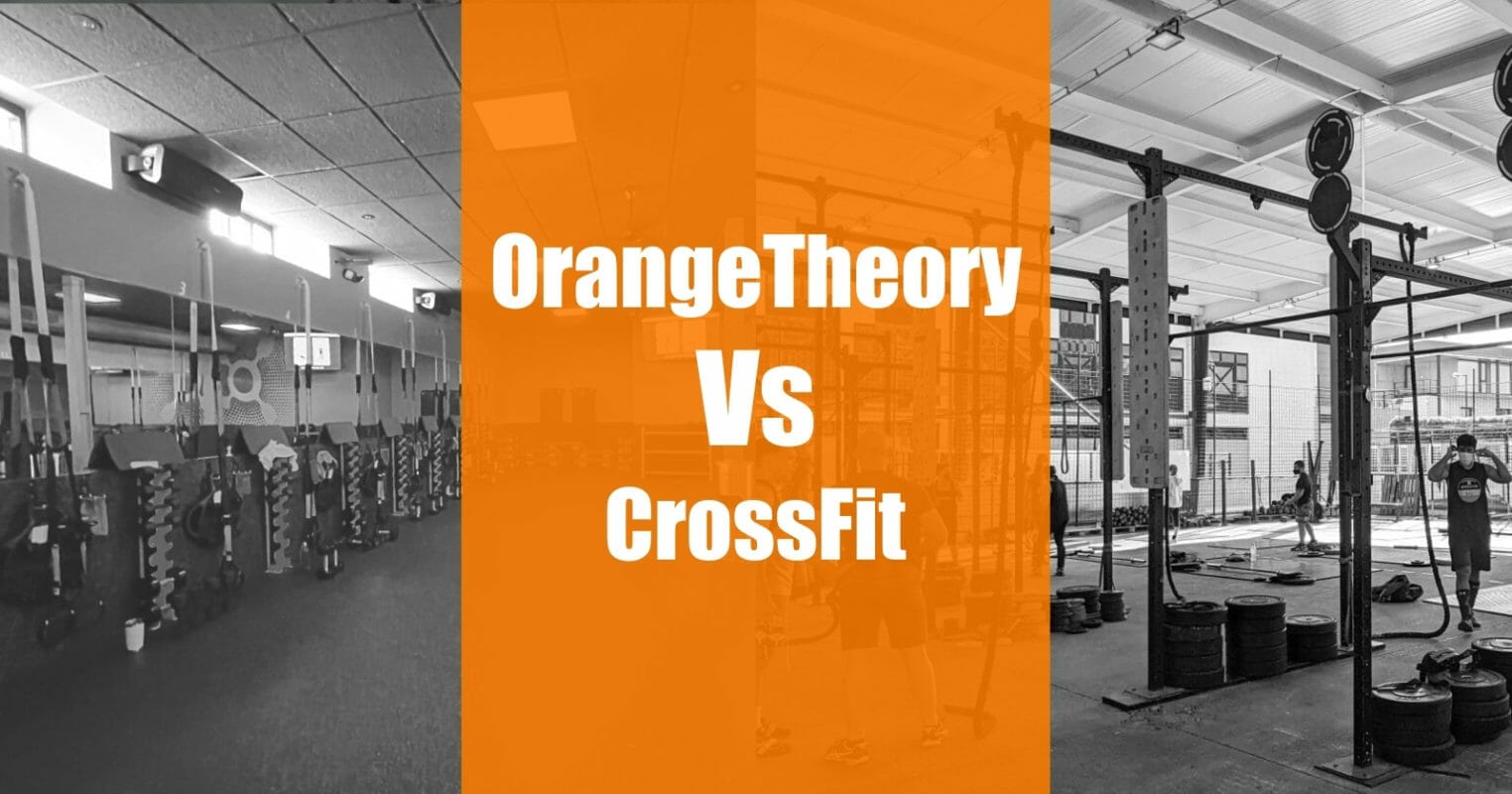 Is OrangeTheory CrossFit?
I get this question quite often. So let me clear it up real quick. OrangeTheory Fitness and CrossFit are anything but the same. Yes, both are fitness-training programs, but that's as far as it goes. These two are very separate businesses, with each having a different (training) model.
It's fine to try one or the other if you want to achieve your fitness goals. Yet, their origins, training programs, and lines of business differ drastically.
Similarites include the use of intense workouts, group workout classes, strength and cardio elements, and more expensive plans than most gym memberships.
Now that we have that out of the way, let's explore what each of these training programs has to offer.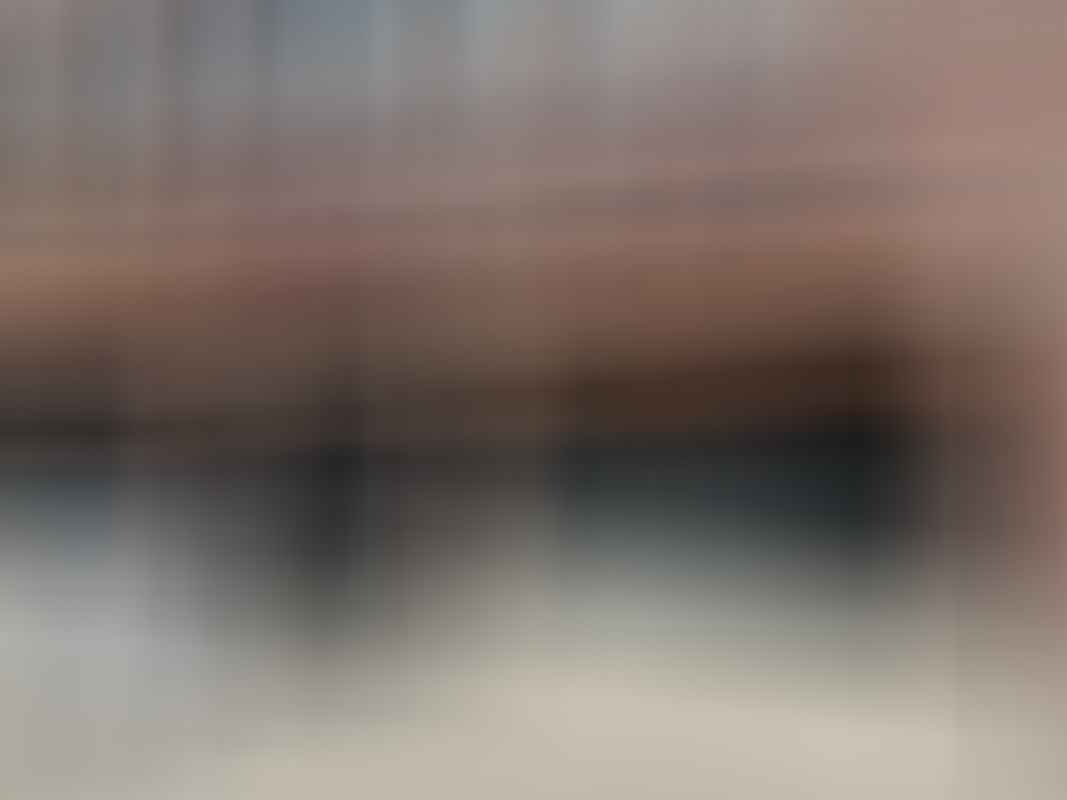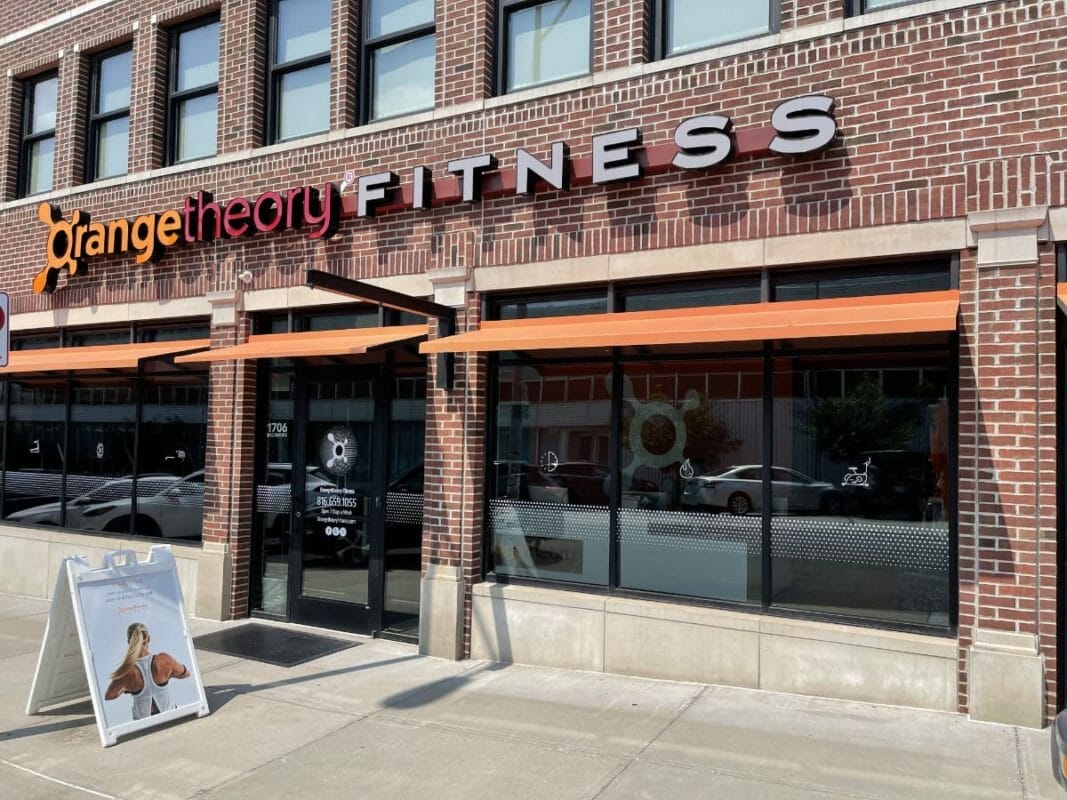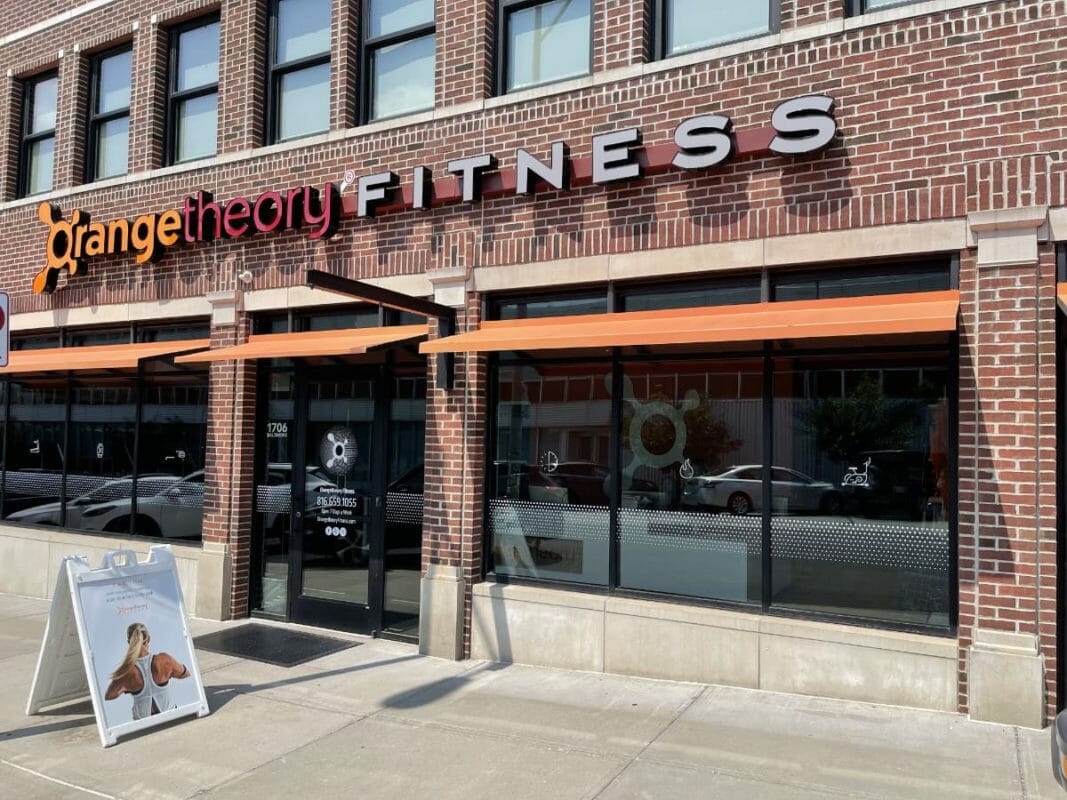 Differences between CrossFit and OrangeTheory
One key difference that pops up is the business model; OrangeTheory is a franchise, while CrossFit has affiliated gyms. For the former, the equipment, workouts, and class structure are standardized across the different locations.
Coaches are certified according to the CrossFit methodology. However, the class structure, workouts, and equipment might vary from gym to gym.
OrangeTheory: Founder and training model
Founded in 2010 by Ellen Latham, OrangeTheory Fitness (also known as OTF) has grown exponentially to hit over 1,000 studios across the globe. The OrangeTheory training methodology emphasizes excess post-exercise oxygen consumption (EPOC) where your body will burn calories even up to 36 hours after the session.
Sessions are split up into levels spanning from level one to level five (more on that later.)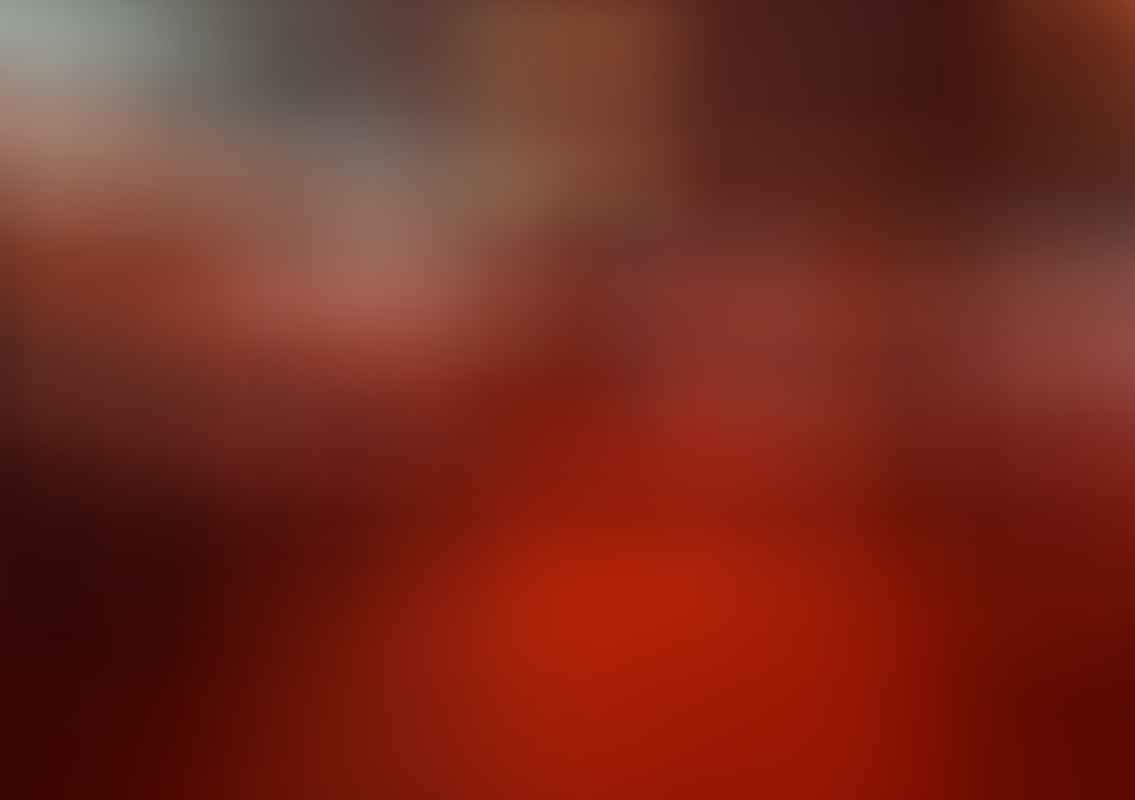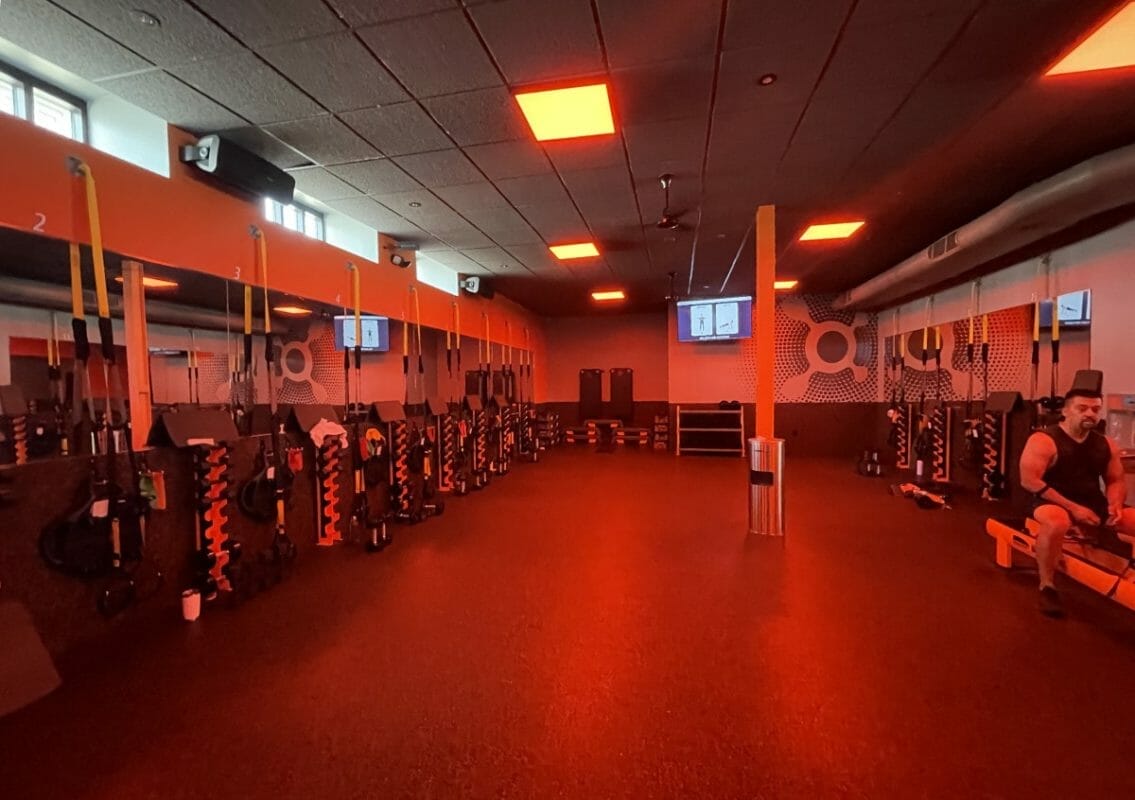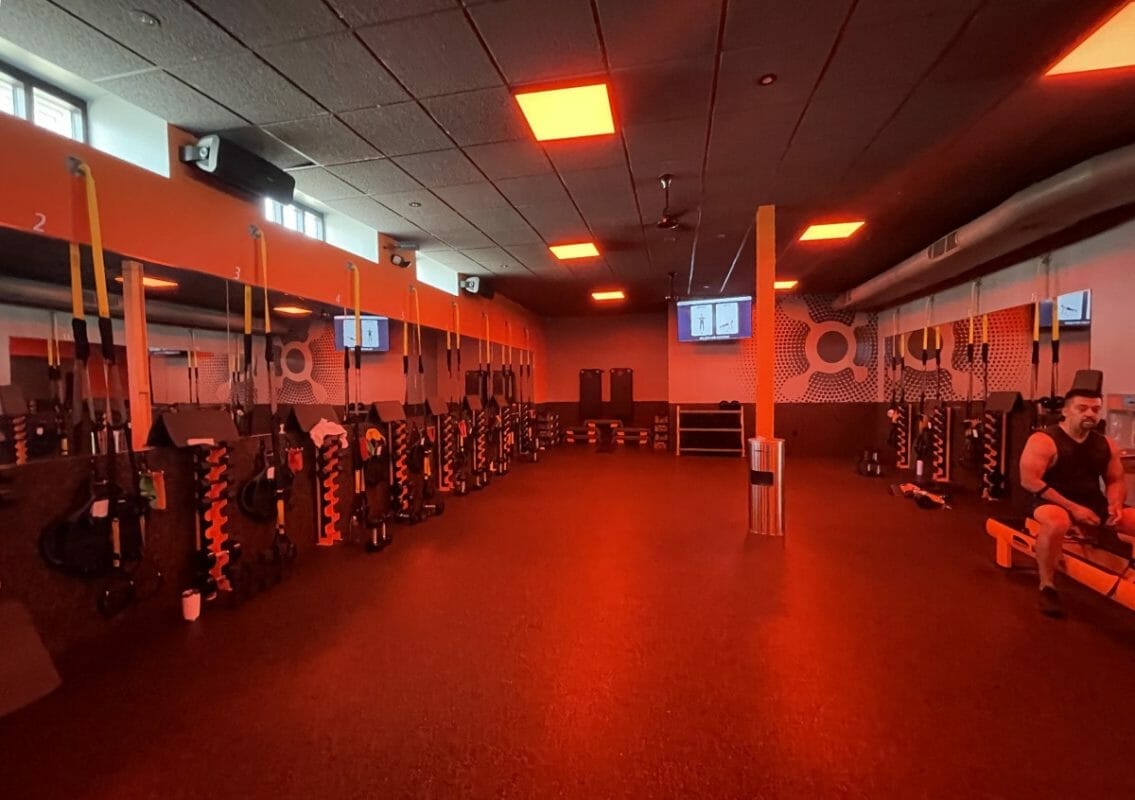 CrossFit: Founder and training model
Established in 2000 by Greg Glassman, CrossFit has been around much longer than OTF. The program brings together several exercises including weightlifting, powerlifting, calisthenics, rowing, aerobic exercise, and bodyweight exercises among others.
A CrossFit workout consists of high-intensity, varied exercises that focus on functional movement.
OrangeTheory or CrossFit – which is better?
The choice here will mostly boil down to your goals. It's all in the difference, really. While OTF classes will steer you towards the lines of cardio and high-intensity training, CrossFit will take you down an intensive strength-training route.
Another aspect that can help pick the best choice for you is the model of operation. The OTF's is consistent across the different locations as far as training and facilities. CrossFit's training layout and facilities are more location-dependent, and some can be pretty awesome, while others are not so impressive.
Is CrossFit harder than OrangeTheory?
Each program will offer different challenges, so it depends on how your body responds to them.
Some individuals will respond perfectly to OrangeTheory's high-power cardio workouts, which are cut out to help one know their cardio limit and run at your threshold. With CrossFit, expect to face more explosive, intensive strength training; more like smashing past your limits.
CrossFit can be a more punishing fitness program. This isn't to say, however, that it's impossible to get started and progress. Rest assured, joining CrossFit is not baptism by fire. You will not be expected to go from couch potato fitness level to one punch man fitness workout level right away. You will gradually increase in stamina, endurance, and strength as you progress through the training.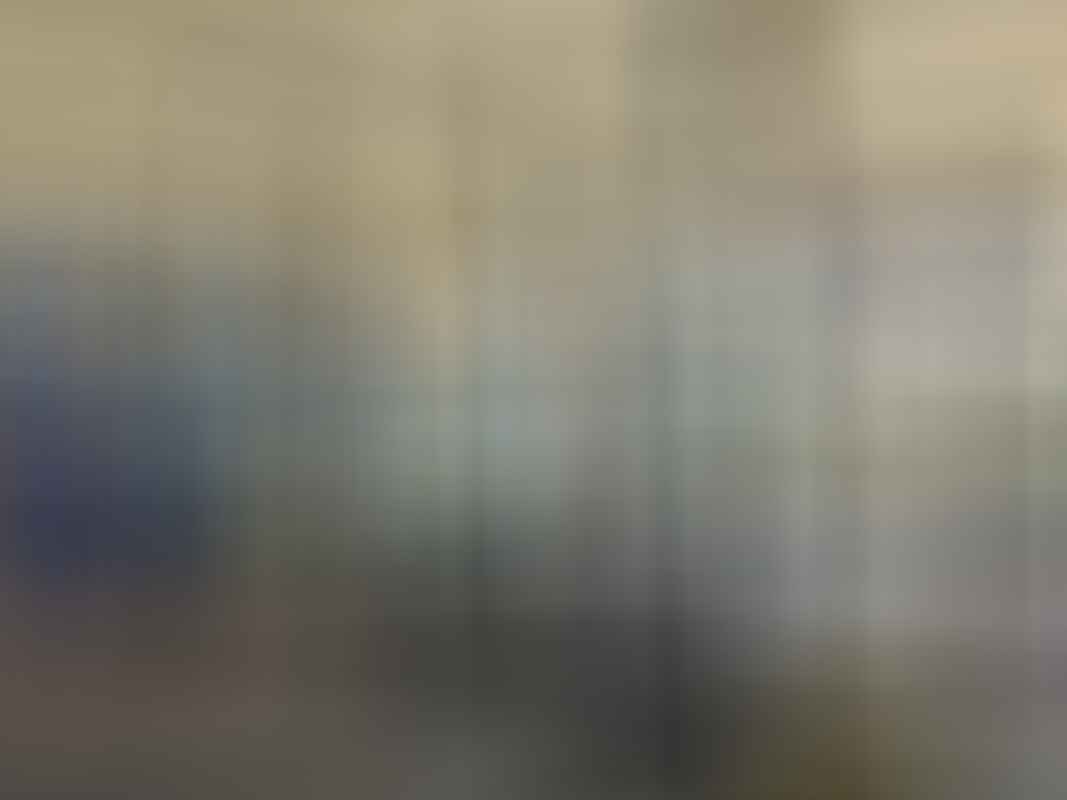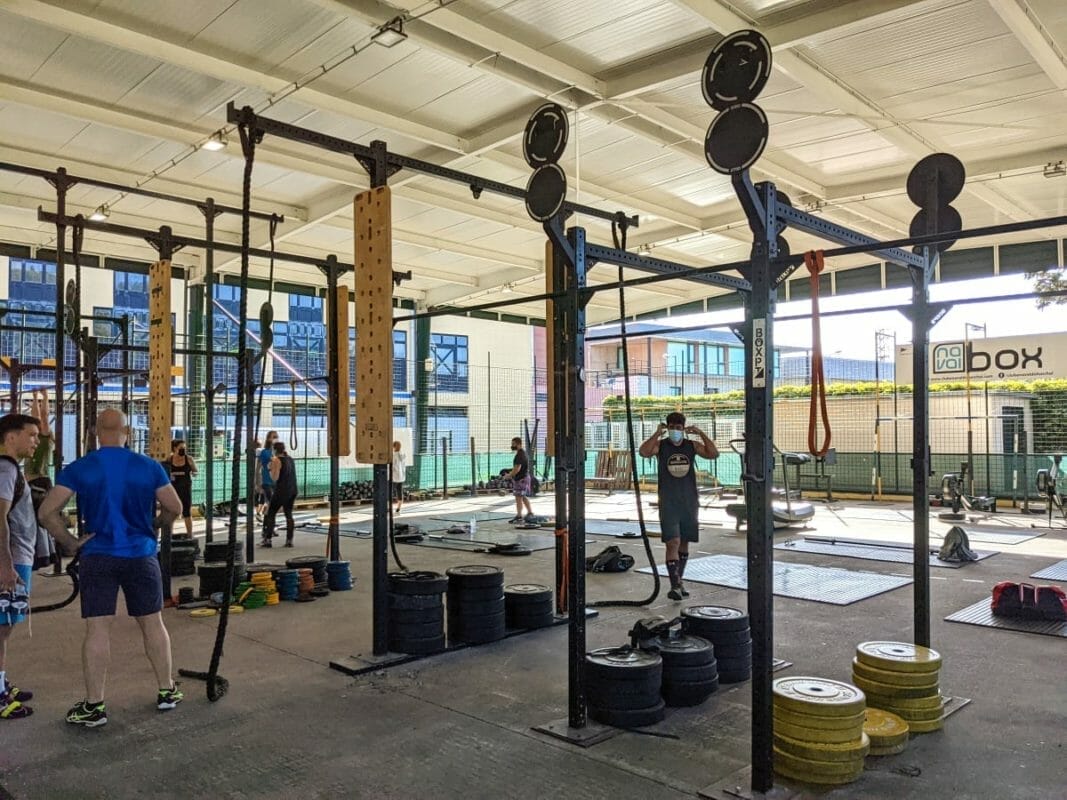 Can you build muscle with Orangetheory?
Definitely! By combining strength training, HIIT, calisthenics, running, rowing, cardio, as well as weightlifting, you will be able to build lean and strong muscle. You must also remember that your consistency in your workouts is also important. In any case, this workout program will let you rock your favorite body-hugging garment with all confidence
Is Orangetheory Fitness hard for beginners?
Again, this depends on your previous training history, your goals, and the level you choose to train at. In (Orange)theory, you could make it as hard or as easy as you like. That said, from the runs, lifting the weights, the rows, and everything else that the trainers are going to throw at you, you'll definitely feel the burn.
But don't panic. Since you won't be alone in there, the team spirit will keep you going. With a bit of determination, you will make it through your initiation. You'll have the coach and progress monitoring (with the heart rate monitor) to keep you on the right track. Not forgetting, the exercises are in intervals, allowing you to push hard and take a break.
I'll admit, it cold be hard on day one as a beginner. Perhaps it continues to be hard through the first few days, but once you get the hang of it, you'll welcome the tough workouts.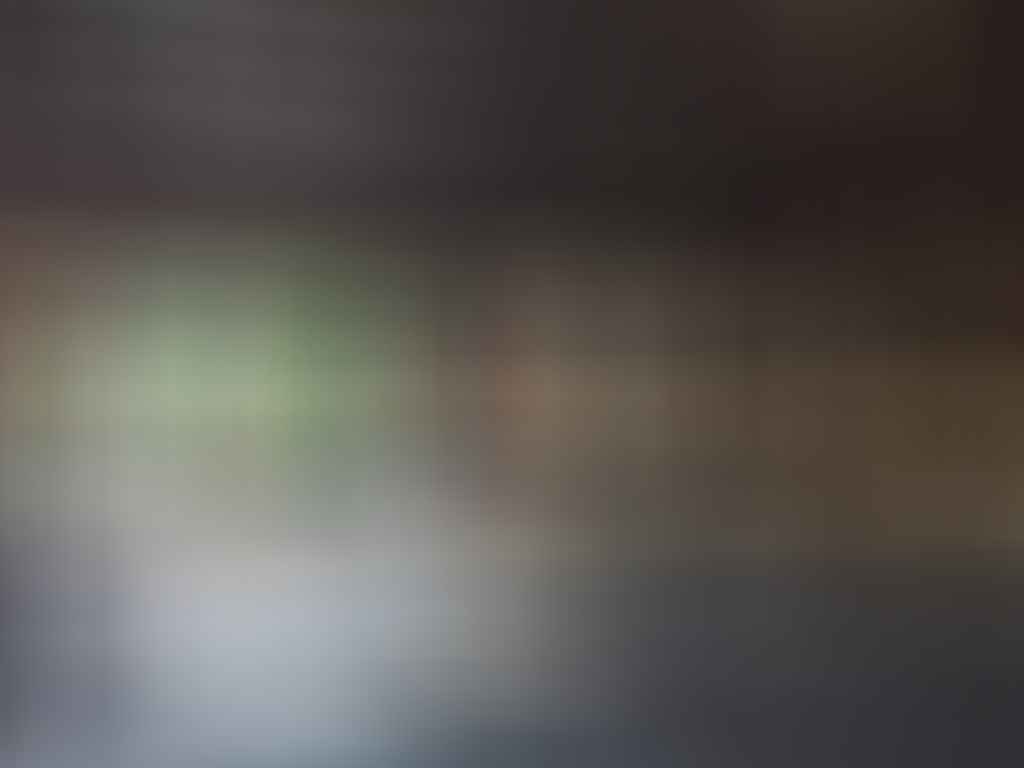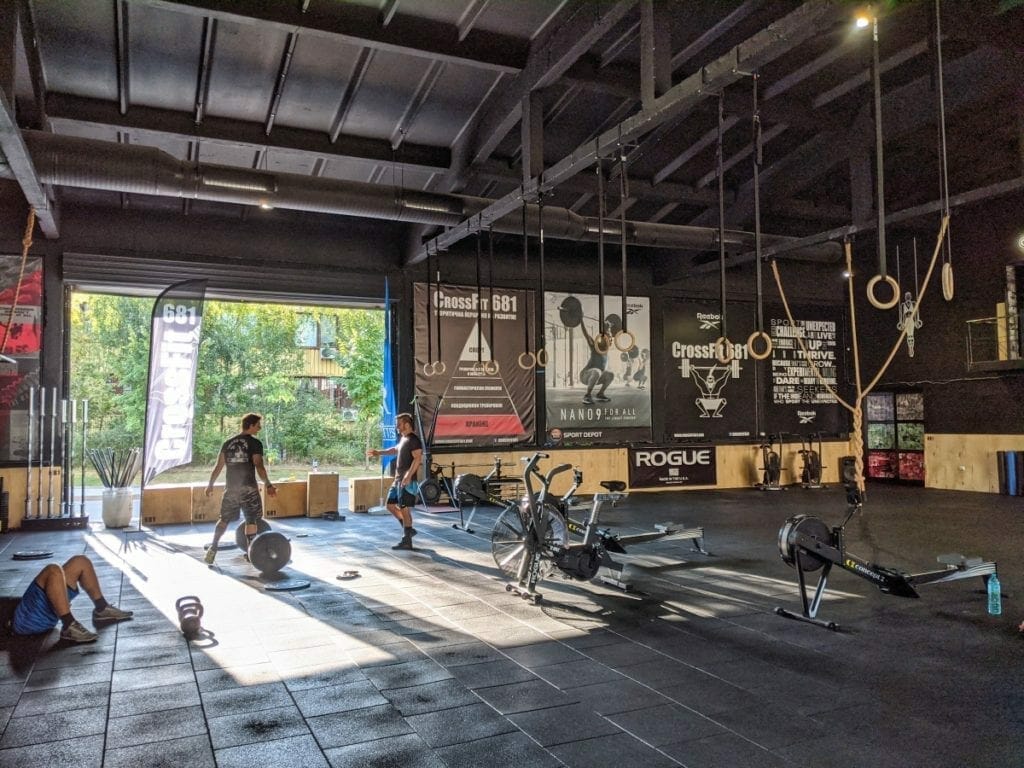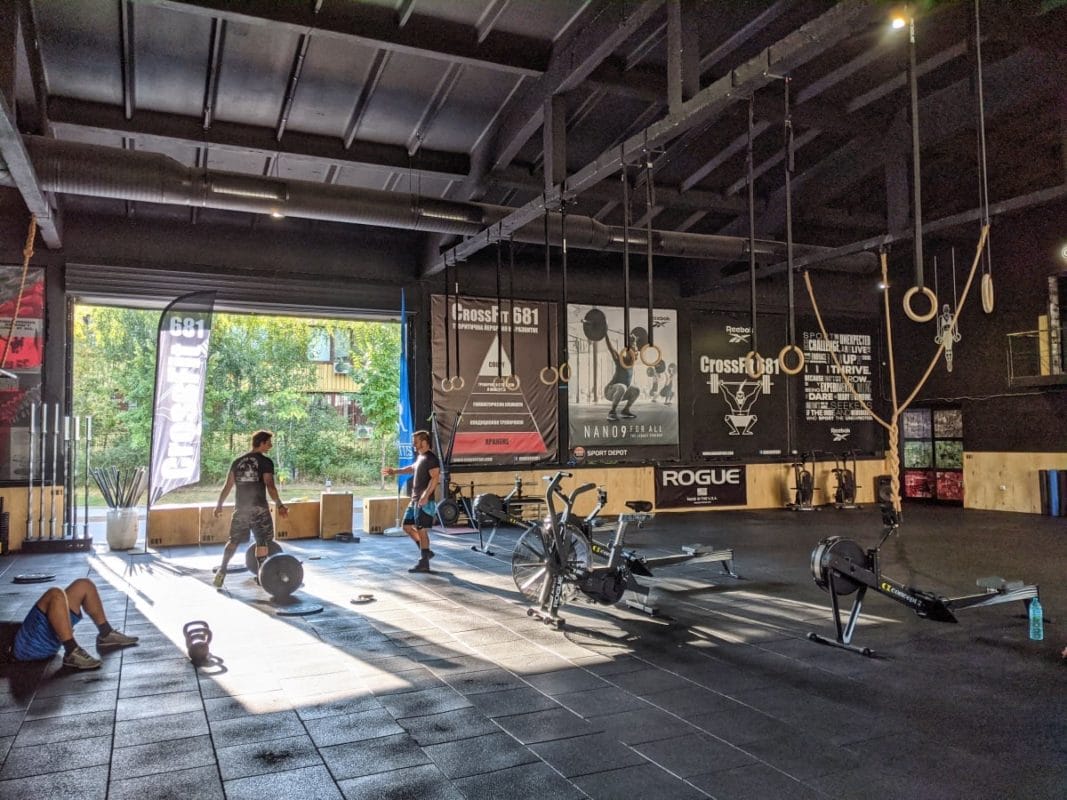 Can Orangetheory help you lose weight?
There's one very crucial bit that is reflected in this franchise's name, the Orange Zone. As I mentioned earlier, you have five levels (zones if you like) that you can work out in. At the top of the bar is the orange zone, where you earn splat points once you make it that far.
But the splat points aren't all you'll be getting; being in the orange zone also means you should be burning calories fast. By monitoring your progress, you will be able to push yourself to achieve your goals, burning calories along the way, and even burn calories after the workout.
How to decide between OrangeTheory and CrossFit
Everyone is unique in preference and fitness needs, so I'll outline the pros and cons of the two programs, then let you weigh the options yourself.
Orangetheory
Achieve your fitness goals faster than you ever imagined with Orangetheory fitness's one-hour hit workouts.
But that isn't to say you won't find any shortcomings.
What's cool:
The focus is on what you can do, not what you are: One of the great things about OTF is that it focusdx more on the amount of effort that you can give, not your capabilities or fitness. Trainers then fine-tune workouts with different progressions so everyone can challenge themselves.
It's effective: When it comes to getting the best out of your training, you can, and you will get what you pay for. You'll see results over time with challenging workouts and motivation from others.
It is the well-roundedness of this program that is the most appealing to me. With this program, you can build your strength, endurance, speed, agility, power, flexibility, and so on, all while having fun. If you're looking for a place to be fit, strong, fast, agile, flexible, and healthy – then Orangetheory Fitness is the place for you.
It's easy to get started: you don't need any formal training or even a history of fitness to get started.
What's not so cool:
The heart rate monitor band can be annoying and uncomfortable for some people. The heart rate technology is an integral part of the class so while tracking your heart rate is a great idea, it might not suit everyone. You should feel comfortable with this.
People have complained that even with all the tech, heart rate monitoring can be inaccurate.
The cost of one class per week can be $60 based on the monthly membership plans. And up to $150 a month for more classes.
The community aspect isn't as prevalent as the company says. It's more like a corporate gym vibe than a garage gym feel.
Potential for injury: swinging kettlebells and performing high-speed movements with weights has the potential for disaster. But then gain, the same could be said for CrossFit…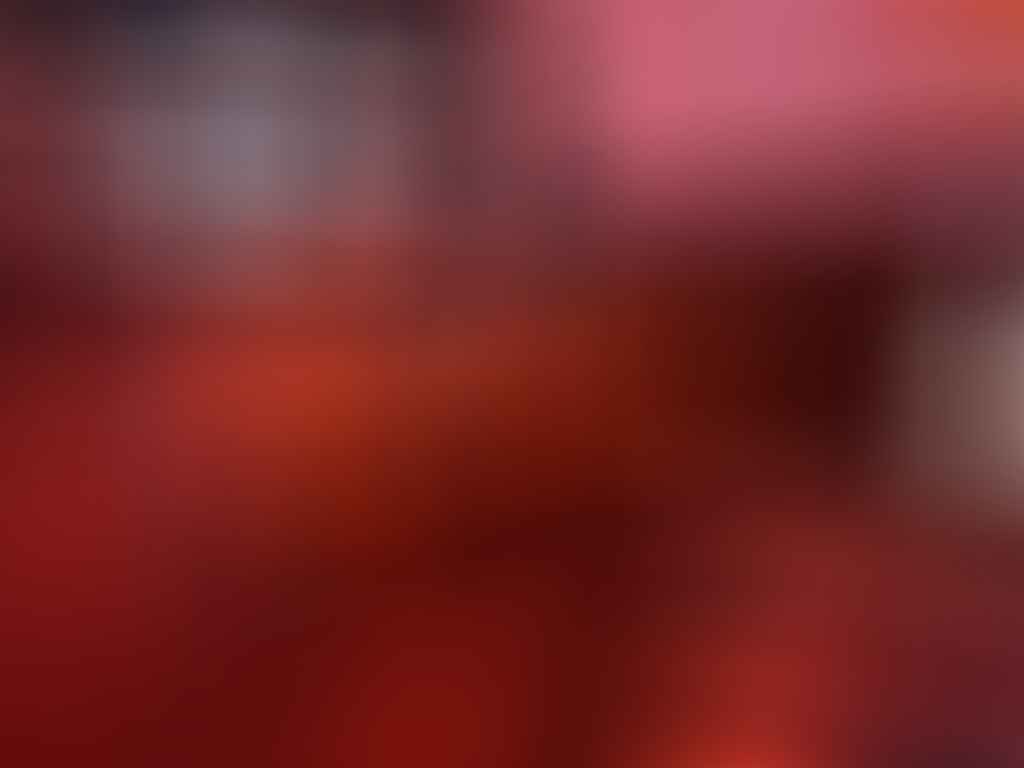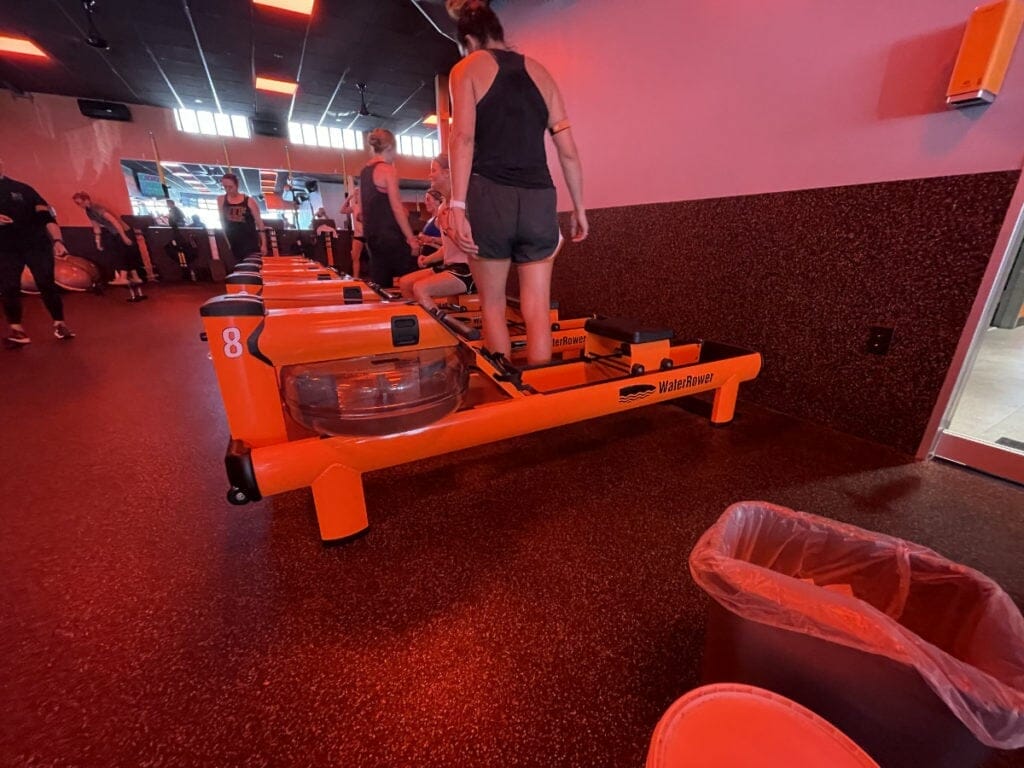 CrossFit
CrossFit won't have survived two decades in the business if they weren't giving value to their subscribers.
What's cool:
CrossFit gives you variety from the get-go: One thing I like about CrossFit is that they throw a variety of taxing moves into the basket so you're trained on a variety of skills. From the compound barbell movements to gymnastics, Tabata (like HIIT training), and a whole lot more, we've got everything covered.
CrossFit is a strength and conditioning program designed for people who want to get in shape fast. It focuses on functional movements like pull-ups, push-ups, squats, burpees, and deadlifts. CrossFit also emphasizes daily high intensity workouts (WODs) with short rest periods between sets.
The competitive environment: At first, you may feel intimidated by competing with your classmates and others from around the world (optional: during the CrossFit Open). Eventually, you realize that this competitive element actually motivates you to succeed.
Community: When you look past the competition to see others as part of your community, then your chances of success will be higher.
The benefits of training alongside people who share your interests, providing support and challenging you to continually improve your performance, cannot be beaten.
What's not so cool:
CrossFit lacks personalization, where it becomes difficult to tailor things to one's individual needs. You can scale the CrossFit WOD and the olympic lifting workout routines but not the entire program.
Additionally, the unlimited training is going to burn a large hole in your pocket, costing upwards of $200.
It's go hard or go home! A good mentality to some degree, but from a different perspective, it could burn you out, lead to overtraining problems, or even injury.
Final word. Which is better?
Orangetheory Fitness costs between $60 and $150 a month, while CrossFit will cost you over $150 a month.
OrangeTheory's focus on your heart rate makes it a worthy choice; you get the best of both worlds as you also work on your overall fitness as well. However, if you would rather brute-force your way past that brick wall to achieve your fitness goals, then CrossFit's emphasis on strength training and functional training is for you.
| Orangetheory | CrossFit |
| --- | --- |
| | |
| More expensive than a gym but cheaper than CrossFit | Expensive in most places |
| "Safer" for newbies | Newbies can easily hurt themselves without proper supervision |
| Easier to access than CrossFit | More challenging |
| More adaptable | More varied |
| Workouts are generally of similar level and are more consistent | Better for strength training |
| Measures level of effort, not fitness | More options for progression |
| More personalization options | Calisthenics and bodyweight training included |
| More of a corporate gym feel with a less engaged community | Better community |
| Uses lots of rowing machines, treadmill, jumping jack, intensity interval training, circuit training, and bodyweight exercises | Emphasizes Olympic lifting, intense workouts, gymnastics, and functional exercise |
| | Can encourage overexertion |
More comparisons