Vegan CrossFit sneakers have quickly become a popular choice among vegan athletes. They provide the same benefits as leather and other animal-based alternatives, but without harming the environment. They're also a great buy, as vegan sneakers are typically less expensive than their animal-based counterparts.
Do you only wear animal-free products? Are you considering adopting a vegan lifestyle? You're not alone. In response to the growing demand for vegan alternatives, a few companies in the footwear industry cater to vegans. Furthermore, there are countless other vegan brands that have expanded their line over time to include more styles.
Animal products are used as adhesives, supporting material, and other features across the board. It's frustrating for vegans who don't want to give up their values even when training for their favorite sport. Fortunately, though, more and more shoe manufacturers are creating vegan-friendly footwear with none of these animal products. Solutions that cater specifically to those who follow veganism or vegetarianism now let anyone train hard without feeling guilty.
CrossFit now has plenty of options for people who share the same values. As a change, we're going to have a look at how Animal-friendly shoes for CrossFit are an ever-increasing component in the sports footwear market.
Vegan Shoe Options
Let's get started with some options for training and then we'll discuss what to look for when choosing.
The Reebok Women's Crossfit Nano 8.0 can handle anything CrossFit can throw at you. Flexweave technology on the woven uppers makes them incredibly flexible while providing stability. As well as being breathable, the uppers ensure your feet do not get sweaty while lifting weights.
Reebok's branded "Toe Section" is more of a marketing thing (with a terrible name) but offers some extra durability for high-intensity workouts where your toe area strikes the floor directly. The outsoles come with CrossFit-specific grips for rope climbing and to help keep your footing when springing from floor to jump box and back down again.
The consensus is that these shoes are comfy. At least that's what everyone in my gym says. And they look cool. With the most comprehensive color selection of pretty much any vegan shoe, this is a top pic for all-rounder ladies who like to train hard. The price isn't too bad either. Not suitable for athletes with wide feet.
Vegan guys should take a look at the Adidas Men's Powerlift 3.1 model. Leather uppers are replaced with synthetic leather, offering a better balance of lightness of weight and durability. The uppers provide excellent ankle support as well. The Powerlift shoes also use air mesh in the collar, tongue, and lining for maximum breathability. And if you have wide feet, you'll find that the toe boxes are comfortably wide, as they leave enough room for your toes to spread naturally.
Moreover, the shoes are explicitly made for lifters as the name suggests. Weightlifting makes up a considerable part of CrossFit. So, the shoes have tight lace closure, high-density die-cut midsole wedges, and tough Adiwear outsoles to provide maximum stability and support, especially in lateral movements.
Note that while you could do squat jumps and burpees in these shoes, it's not recommended. use these shoes for heavy lifting and avoid lateral movements and jumps. 
And if you care about the aesthetics (c'mon, we know you do) the shoes come in 14 color options. The price is also hard to beat. Lightweight, 100% synthetic – no animal products, durable, supportive, comfortable, and reasonably priced. Give them a try.
The Xero 360 vegan minimalist CrossFit shoe is perfect for those who are looking for a stylish and functional shoe that can also accommodate their vegan lifestyle. The shoe is made of a faux-leather material that is both durable and lightweight, making it perfect for those who are looking for a shoe that will help them stay comfortable during their workouts. Additionally, the shoe features a rubber sole that is designed to provide excellent traction, making it easy for you to stay on your feet during your workouts.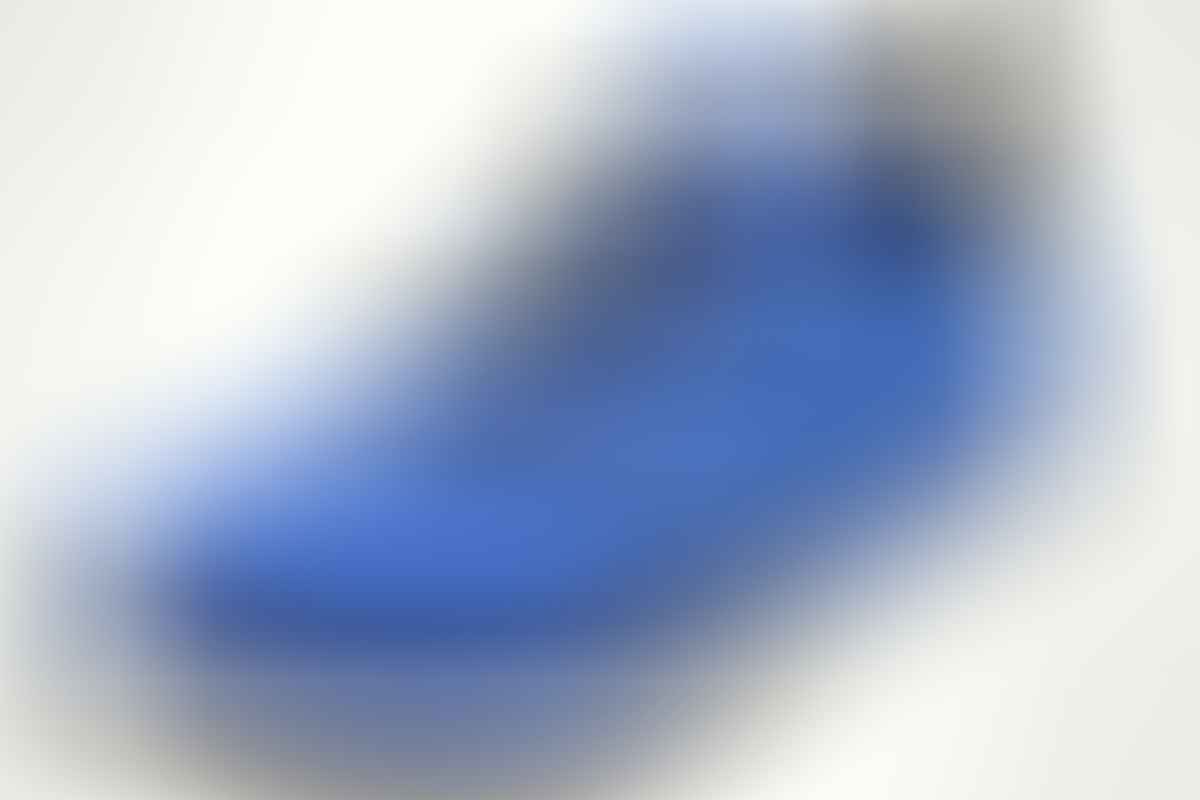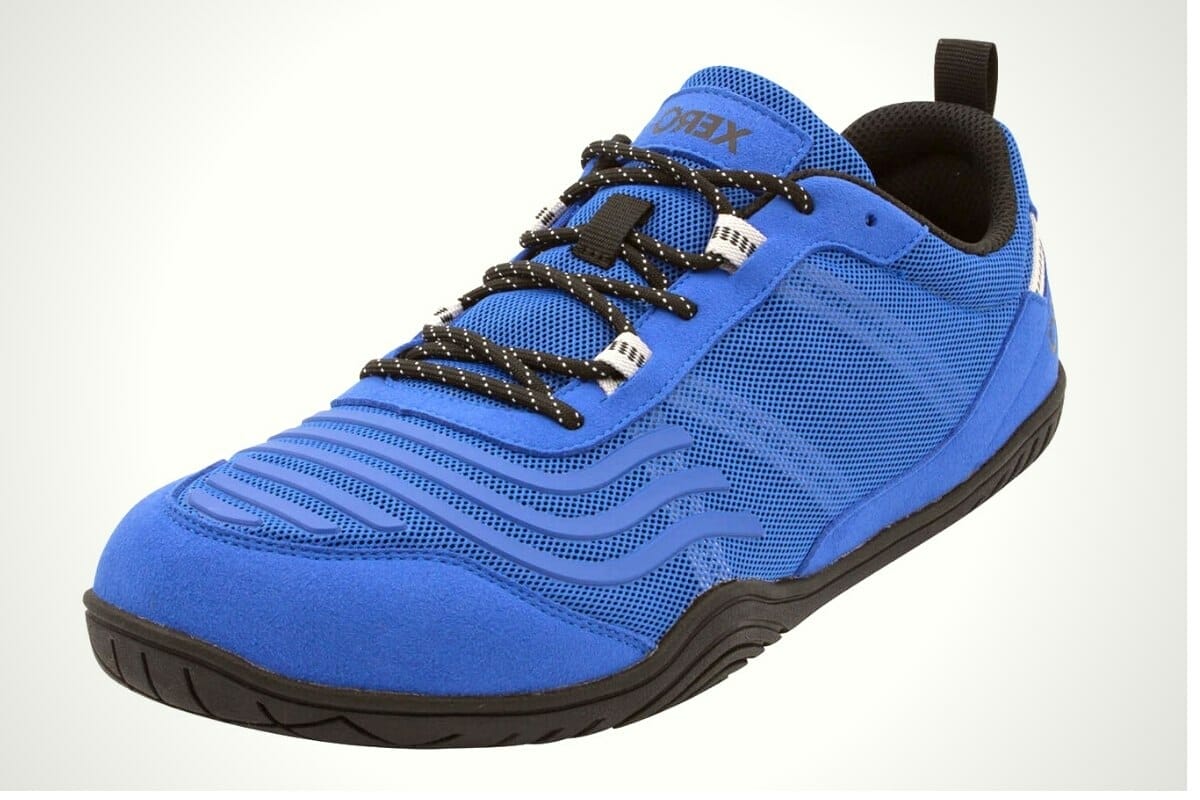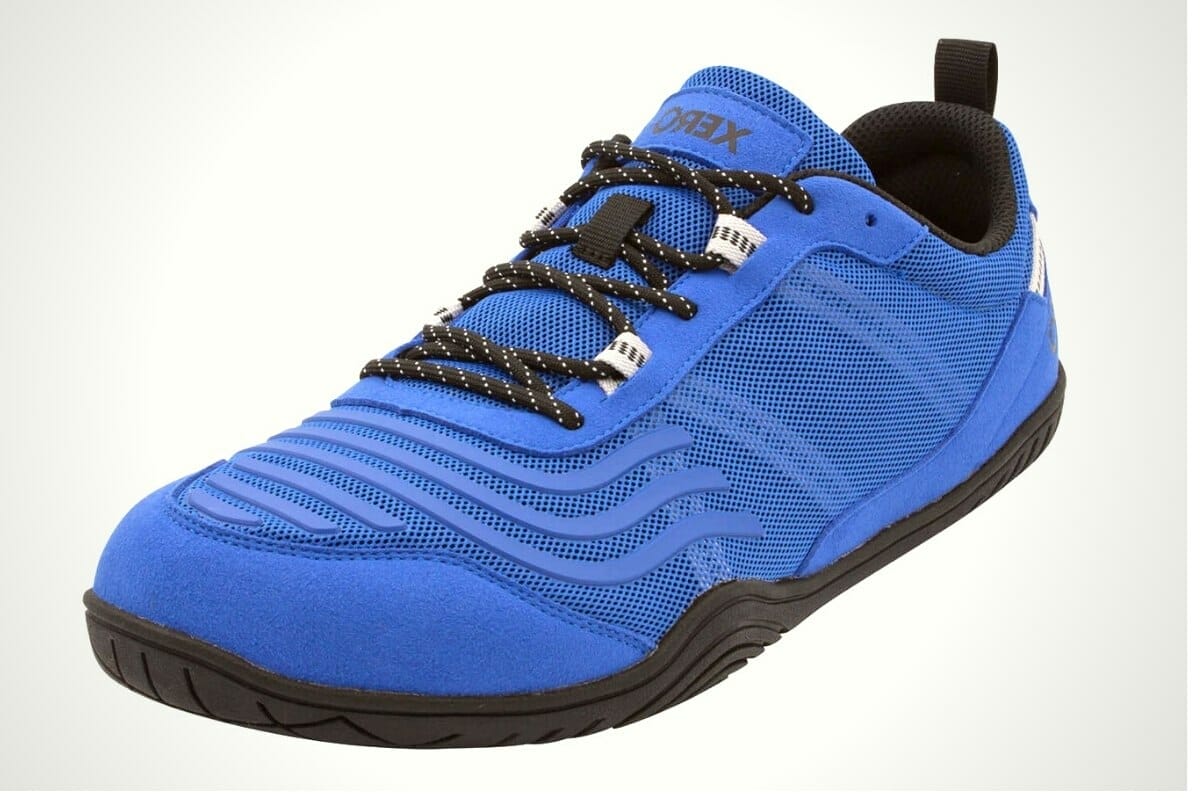 The 360 provides light, comfortable performance for cross-training, CrossFit, HIIT, and other sports. The responsive tread design provides superior traction in all conditions. The breathable mesh upper ensures comfort.
However, some potential buyers may find that the shoe is a bit on the expensive side, making it a bit more difficult for athletes with a lower budget.
Reebok's Nano X1 Vegan Women's Training Shoe is another great option. With a price point of $150, these shoes are not the cheapest around. However, Reebok is a name you can trust and the company has been designing CrossFit footwear for many years.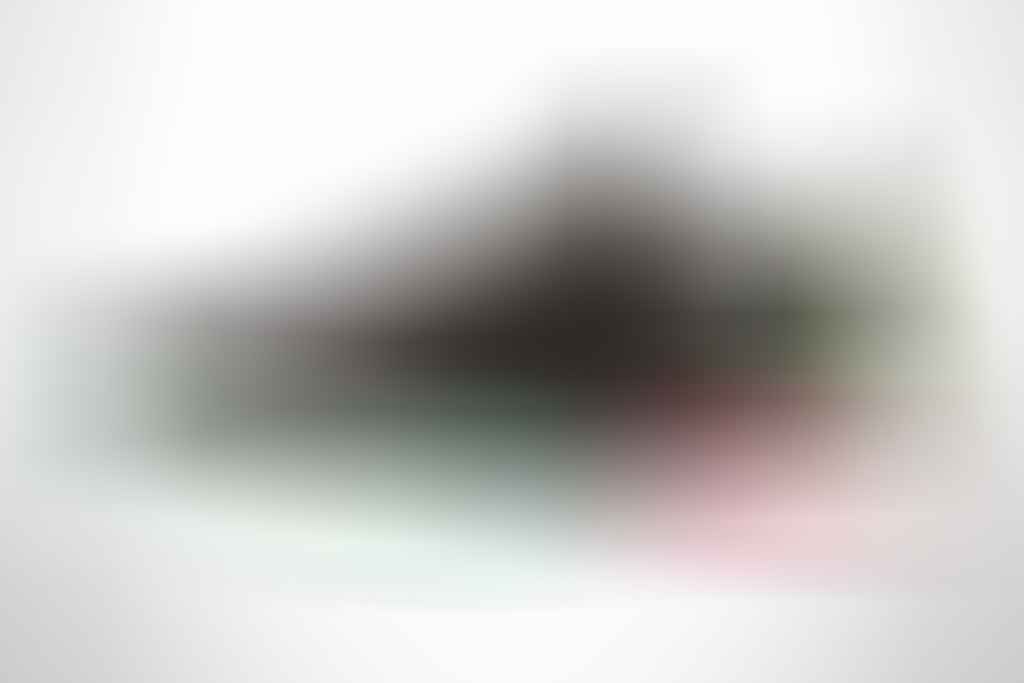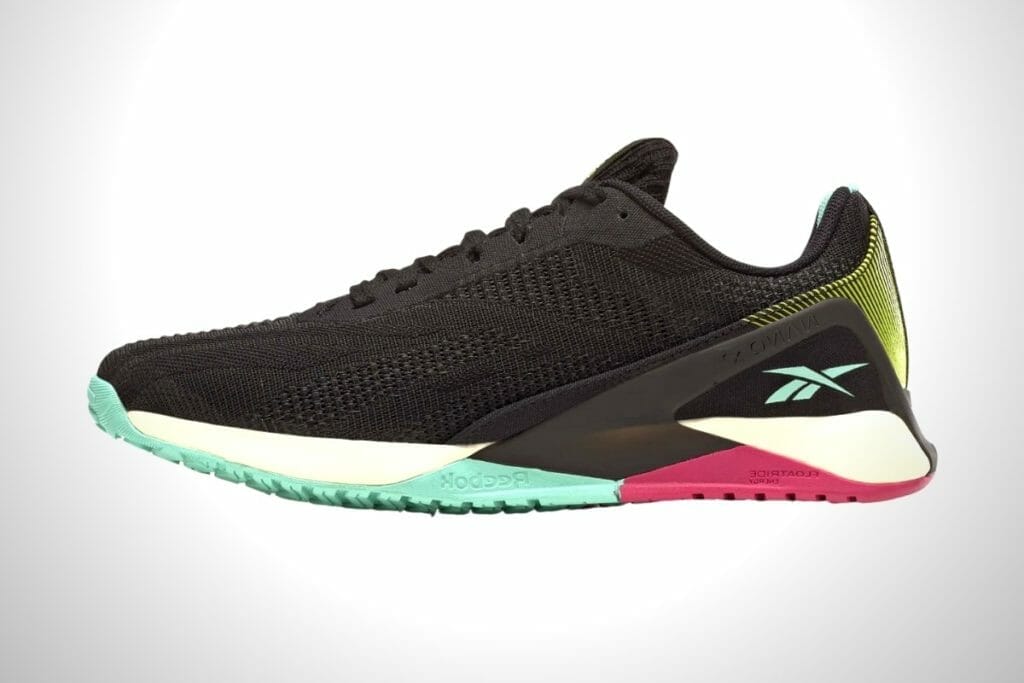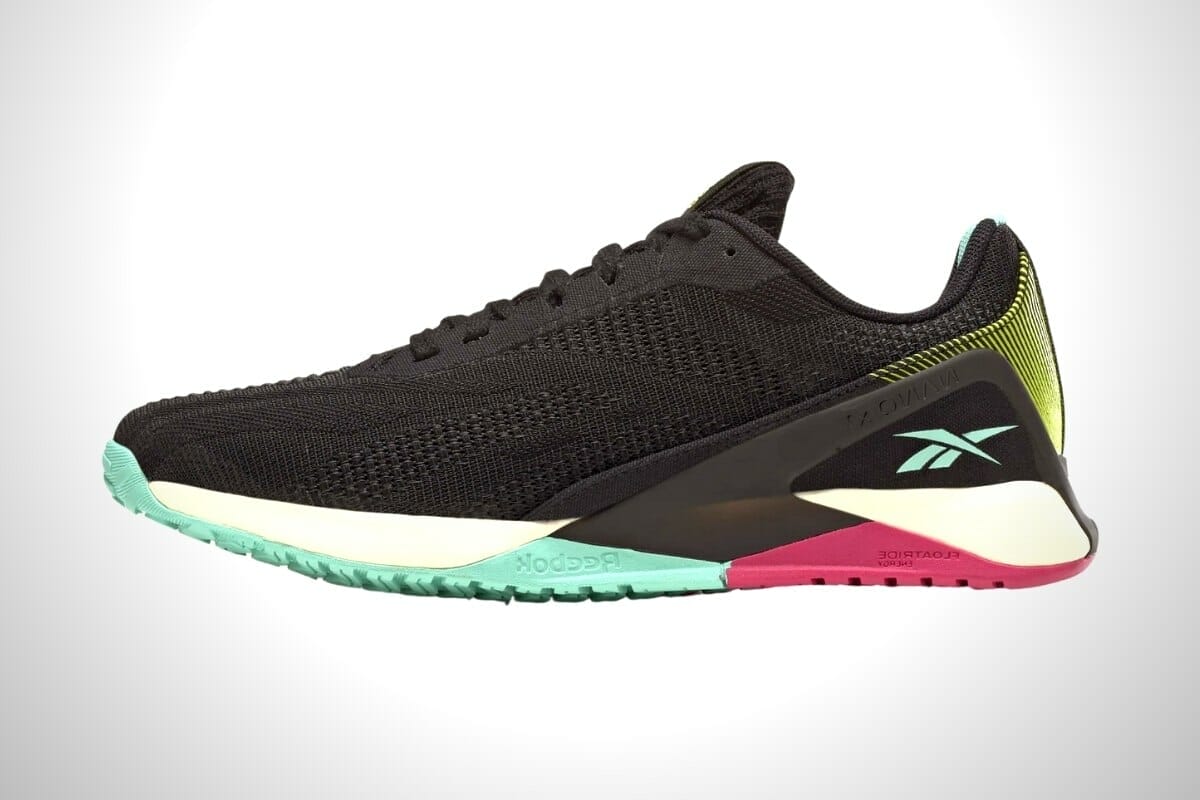 Materials used for construction include a 100% vegan upper (made from recycled and sustainable materials), pure rubber outsole, and no animal products or byproducts in the rest of the shoe.
Another reason to like these shoes is their durability. They're built to last. And that's important because you want your gear to last as long as possible when you're doing lunge and burpee reps. The castor bean Floatride Energy Foam is what makes this shoe light, comfortable, and strong. And it's all plant-based.
Lastly, I personally think the color scheme rocks. It's a sort of 70s mixed with a modern funk vibe. Here's how Reebok describes it: Core Black / Pursuit Pink / Pixel Mint
What to Look For in a Vegan CrossFit Shoe
There are a few essential features to consider in vegan CrossFit shoes. So, we've put together a buying guide to help you choose correctly.
Vegan Materials
Since you're a vegan who does CrossFit, your CrossFit shoes should be completely free of animal products. That means staying away from Reebok's leather classics and any pair of shoes where the source of glue and lining aren't explicitly stated.
Before you get frustrated with how many shoes you'll have to give up, know that vegan shoes have come a long way from where they used to be a couple of decades ago. In fact, according to Vegconomist, the vegan footwear market is set to grow up to 7.2% between 2020 and 2030.
Plant-based material and synthetic alternatives to leather are more abundant and practical than ever, and they've dominated the athletic shoe industry.
Instead of animal-based materials, vegan shoes replace leather uppers with textile and synthetic leather. This gives you more breathable and practical options.
Moreover, rubber outsoles offer better protection and traction than animal-based outsoles. Finally, the popular choice of EVA foam in the footbeds of vegan shoes proves that CrossFit can be 100% cruelty-free.
Design and Comfort
While it's tempting for a beginner to grab any pair of sneakers and go to their first CrossFit, you'll likely feel out of depth because CrossFit has particular needs when it comes to shoes.
CrossFit involves a lot of jumping, stop-go movements, and lateral movements – box jumps, lateral burpees over bar, and lunges for example. You will need more support and stability than most shoes can provide. Outsoles with circular lug patterns are designed to give stability during lateral movements. Strong materials, toe boxes, and firm soles are a must.
Toe boxes should be wide but not too wide. Otherwise, you'll find your feet swimming without support. The right toe boxes will make you comfortable while preventing injuries.
Another key difference between the right CrossFit pair and the generic one you probably have lies in the soles. CrossFit shoes should have a rigid sole, especially in the heel area. If you're powerlifting or squatting, a hard sole is a priority because it keeps your feet in place and ensures that you don't lose your power.
Additionally, cushioning is essential to think about. You don't want your feet to suffer, especially in high-impact movements, so there has to be some sort of adequate cushioning. However, excessive cushioning reduces the feedback and absorbs your power.
Finally, regardless of the type of CrossFit you do, you'll have to consider the amount of breathability that a pair of vegan running shoes provide. Look for shoes with breathable mesh fabric uppers and liners for maximum ventilation and moisture-wicking properties.