When often talk about specific exercises, training frequency, and workout modalities when discussing important fitness factors. But one crucial factor that's often overlooked is time. Time restraints can increase or decrease your workout intensity and change how you approach your training. Monitor your performance and fitness by tracking your workout time. Maximize your results with a workout timer.
One thing you'll discover pretty quickly is that most gym timers and interval timer apps are limited in functionality. The GymNext Flex Timer, on the other hand, seems to have been designed to cater to even the most demanding time-tracking obsessive. Let's just say before we get into the review that it's an advanced timer that does more than a stopwatch will ever dream of doing (if they could dream, that is).
So, how does it work, and what are its benefits? Is it even worth the money? That's exactly what we attempt to cover in this Flex Timer review, so stick around!
GymNext Flex Timer Review: At a Glance
The GymNext Flex Timer is definitely an excellent choice for fitness coaches who need a fully customizable workout assistant to train their clients more effectively. It's also a great option for home gym fans (and these days, we're all doing the home fitness thing). Sure, you could get a basic timer, but why not stick a countdown timer in your garage gym and control it with a phone app? Do home gym like a boss!
Advantages
Large LED display
Easy remote controls via its smartphone app (available on iOS and Android)
Multiple programming modes for various workout types
Can be connected to heart rate monitors
Mobile app and Smartwatch pairing
Long Bluetooth range
Easy to use and program
Loud buzzer, with optional audio sync
Simultaneous linking via multiple devices
Disadvantages
The Gym Edition is expensive
No extended warranty coverage (limited to one year only)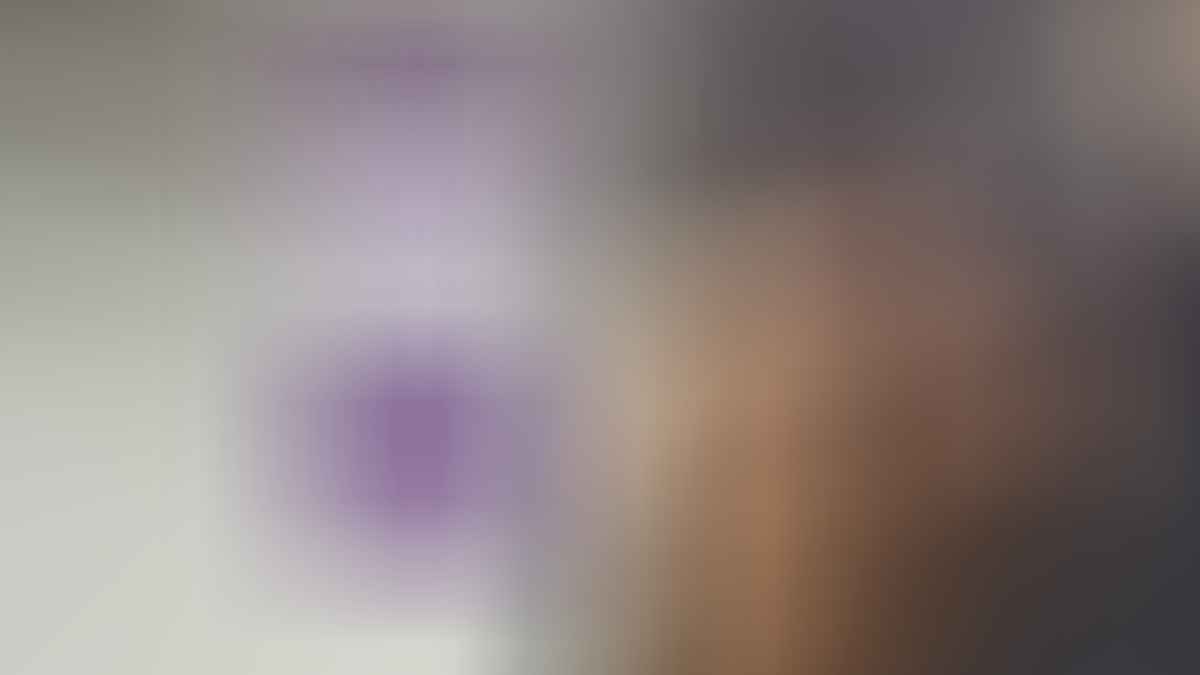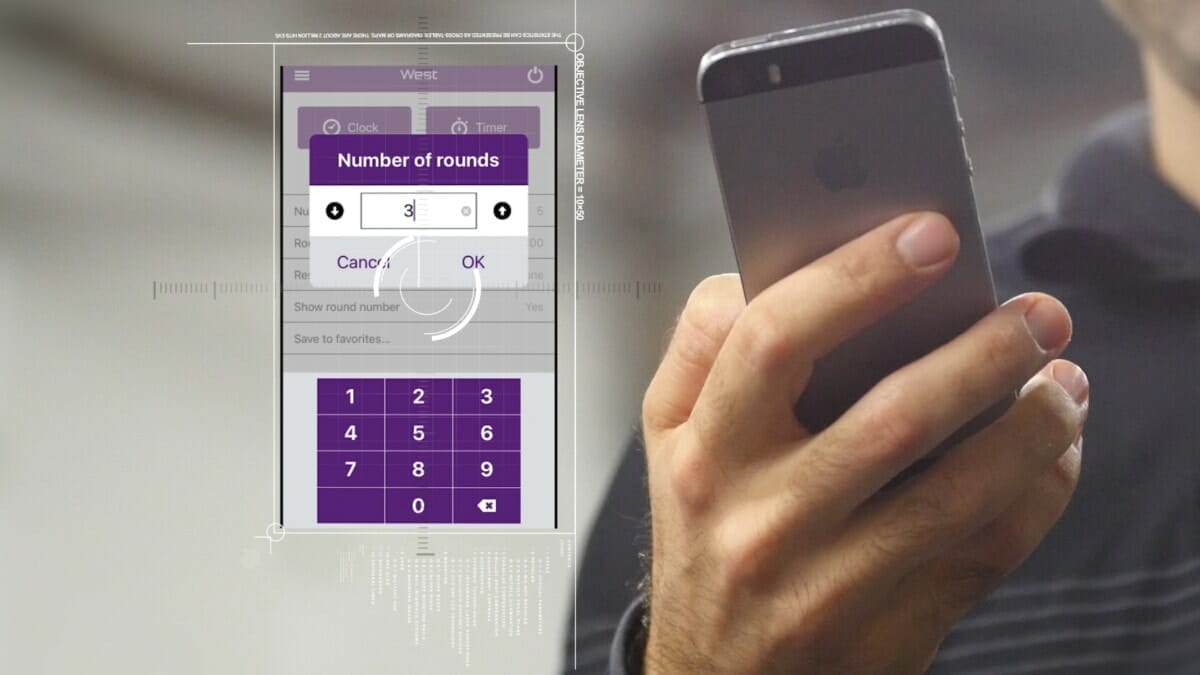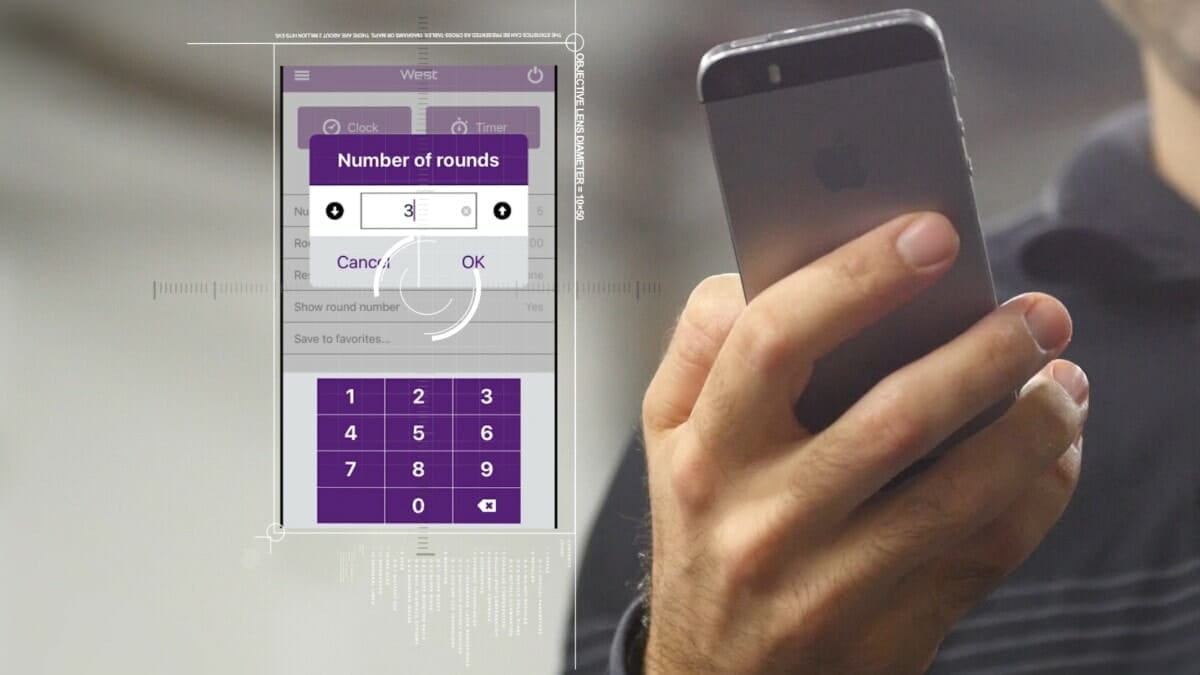 Features
First of all, I should clarify that there are two versions of the GymNext Flex Timer: the Home Edition and the Gym Edition. Both editions offer almost the same functionality, but they differ in three ways: display size, weight, and overall dimensions.
Display
The Home Edition boasts a 2.3" LED display, while the Gym Edition has a large, bright 4" one. The whole point of offering two standalone versions is that the Gym Edition is more visible due to its larger display, making it suitable for large gyms.
It's also beneficial when performing dumbbell lunges, an exercise that can take you across the gym. On the other hand, the Home Edition's display size is just enough for use in small home gyms.
The recommended viewing distance for the Gym Edition is 20 ft or more, while the Home Edition's recommended viewing distance is 30 ft or less.
It's also worth noting that the Home Edition is pretty compact and portable compared to the Gym Edition. At 7 lbs, the Gym Edition's weight is almost double that of the Home Edition, so that's something to keep in mind if you'll have to be traveling with the GymNext Flex Timer regularly for whatever reason.
Smartphone App
Instead of relying on bulky remote controls, the GymNext Flex Timer allows you to control your workouts right on your iOS or Android phone using the mobile app. This saves you the hassle of having to carry around a remote control during workouts; that's ancient!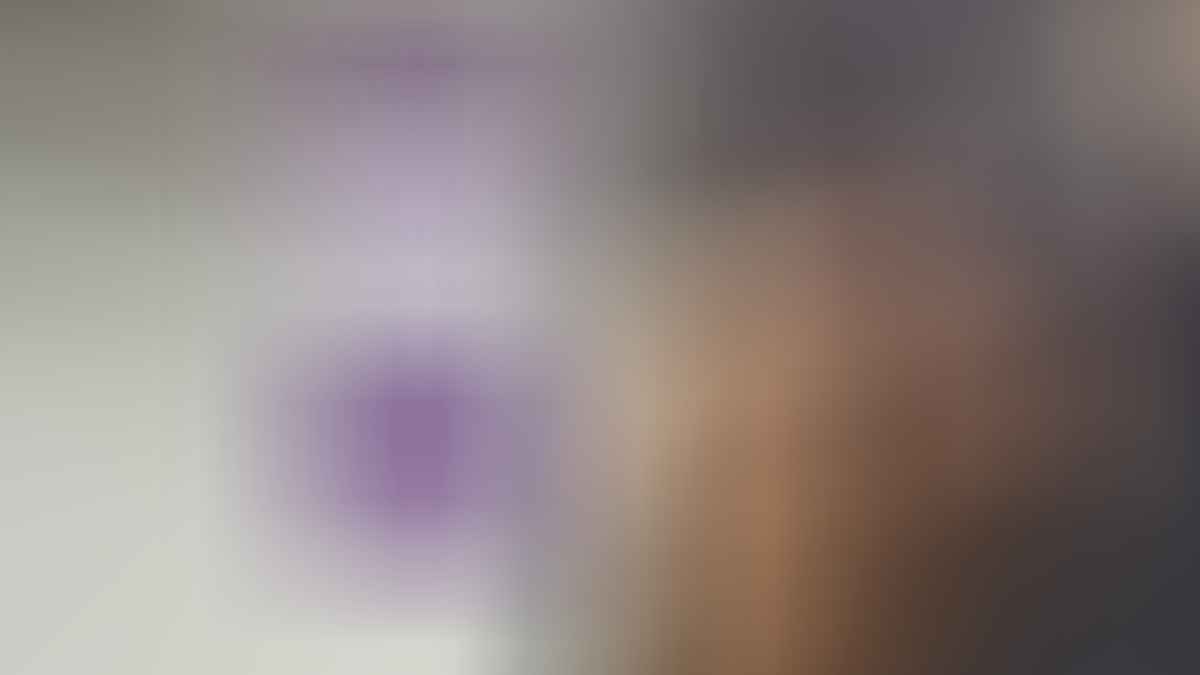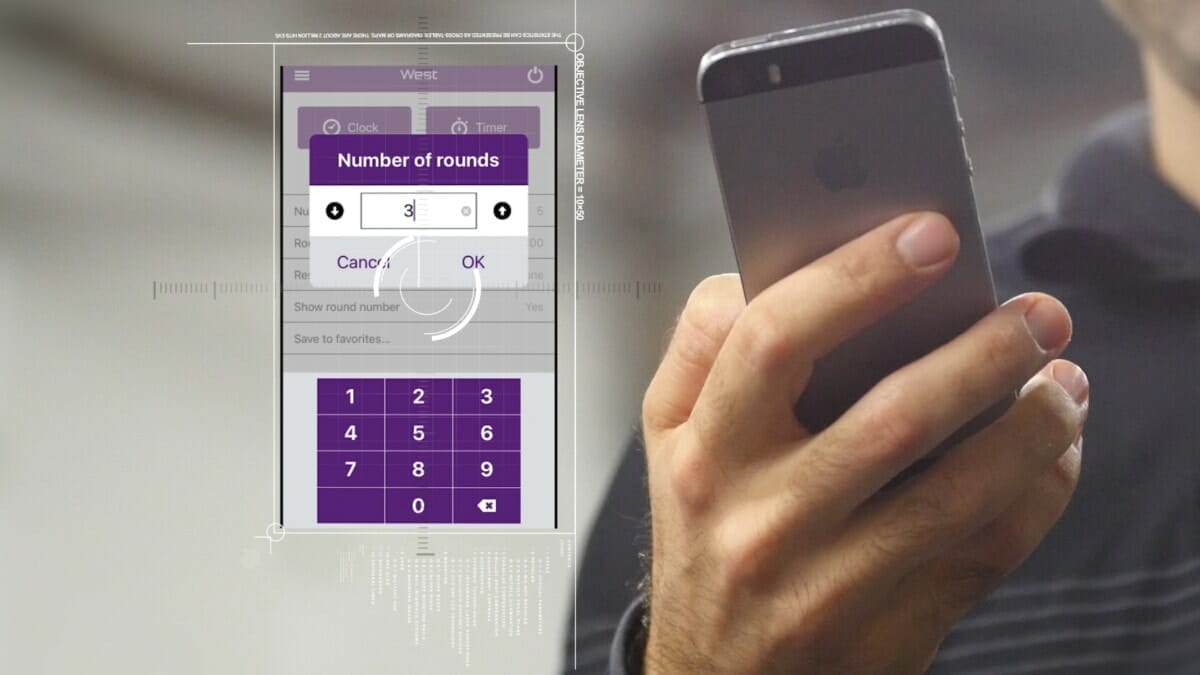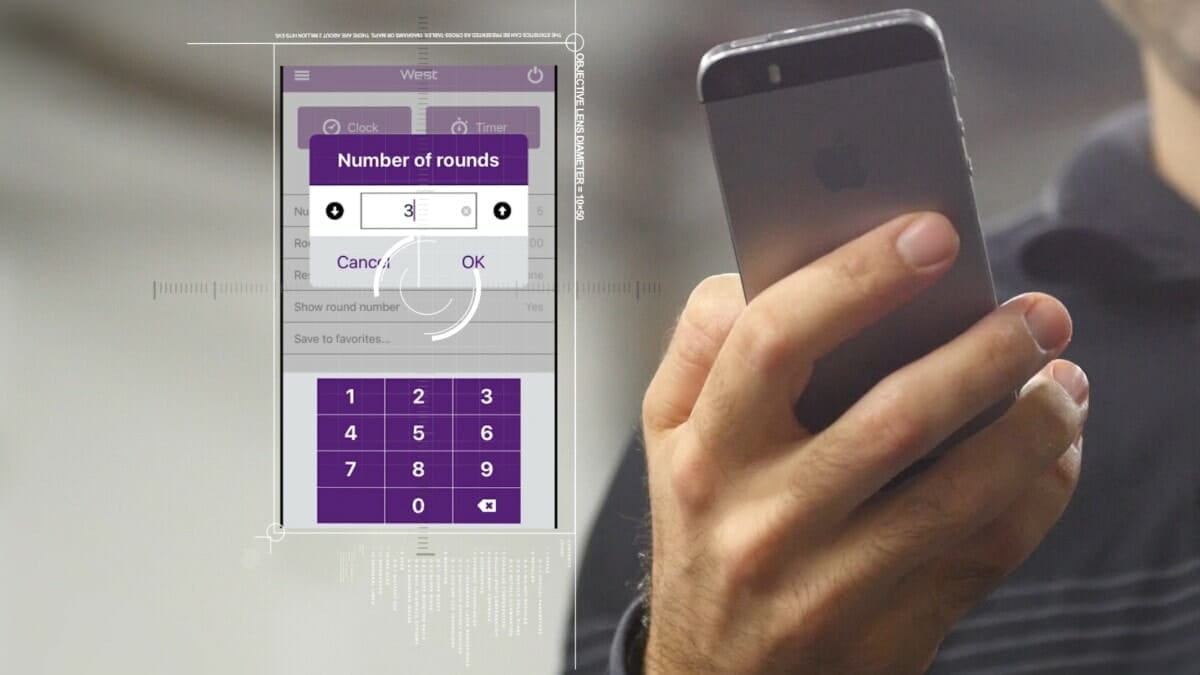 Setting up the mobile app is as straightforward as you'd expect it to be. All you have to do is download and install the app, turn on Bluetooth, connect the timer, and all the powers of the Flex Timer will be right under your fingertips.
And the best thing about the app is that you can use it on your smartwatch, allowing you to go hands-free in your workouts. Additionally, the app is regularly updated with exciting features and improvements that'll make you fall in love with your Flex Timer even more.
You don't just get "what you pay for"; you get what you pay for in addition to all the extra perks that'll be introduced to the app, eventually.
And did we mention that you can pre-plan your custom workouts? That's right; you can create customized workout plans and save them for later use, so you don't have to waste your class time tailoring your workouts. You can even edit them later and add or remove workouts.
Programming Modes
The GymNext Flex Timer's app has five different programs, as well as multi-segments and laps. Each mode offers a wide range of options that provide you with maximum customizability.
Here are the 5 programming modes included in the app:
Standard
Rounds
Interval
Tabata
On top of that, there are stopwatch, beep test, and shot clock modes, in addition to adjustable prelude times, a 3-second segue between rounds and round warnings.
It's also worth mentioning that you can use the timer to either count upwards or downwards.
Switching between the modes is quite convenient, and it shouldn't take you more than a couple of seconds. Another cool feature is that you can share your workouts with your family and friends, so you can exercise with them even if they're hundreds of miles away!
Range
The GymNext Flex Timer has an outstanding maximum Bluetooth range of 100 ft, allowing you to control it even from the furthest spot at your gym.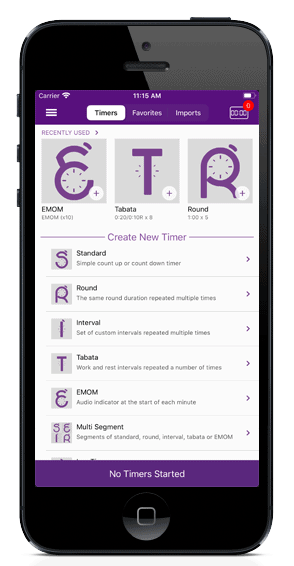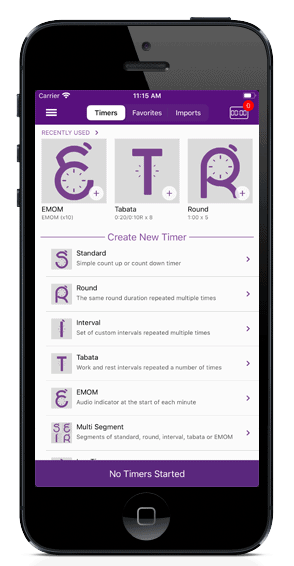 Heart Rate Monitoring
Heart-rate tracking is essential when doing cardio and other intense workouts, since you need to hit your target heart zone for maximum benefits. The GymNext Flex takes heart rate monitoring to the next level by letting you connect your heart rate device via Bluetooth on its large display.
This means that you won't have to keep looking on the monitor's display to know how your heart is; it's right in front of you on Flex's massive LED display!
Buzzer
Both the Home and Gym Editions of the GymNext Flex Timer have an adjustable 95dB buzzer that's loud enough to be heard by everyone in the gym or at home. Perfect for when you're rocking some Metallica or pumping some EDM at high volume.
On top of that, the app fades the music in and out according to each workout's audio cue, meaning that you'll never miss a beat again!
Alternatively, you can use the audio sync feature to connect the timer to an external Bluetooth speaker if the buzzer's volume isn't loud enough for your busy gym.
Warranty
GymNext offers a one-year limited warranty on its Flex Timer. It covers workmanship and materials.
Keep in mind that you get a 30-day money-back guarantee, so in case you're not 100% satisfied with the product, you can request a full refund with no questions asked.
Extras
The timer can be controlled by multiple phones, which is excellent if you have various trainers at your gym.
Instead of having multiple remotes, each trainer can simply download the app and share the security code on the clock to give others access to the vibrant display and all functionalities of the Flex Timer.
This is super useful for competition timing and mega gyms.



Frequently Asked Questions
Why Opt for the GymNext Flex Timer Instead of a Traditional Timer?
A traditional interval training timer is simply a clock that may have a stopwatch, and that's about it. On the other hand, the GymNext Flex Timer is more of a personal workout assistant than just being a timer.
The whole purpose of having a timer in your line of sight at the gym is to help you create custom workouts, not just tell you what time it is. Of course, they also function as a primitive stopwatch or CrossFit clock (CrossFitters spend a lot of time looking up at that LED CrossFit timer)
What Are the Minimum Requirements for the Flex Timer App?
If you own an Android smartphone, your software version must be 4.4 or up to run the Flex Timer App. On the other hand, iPhone or Apple Watch users must be running iOS 10.0 or higher.
Does the GymNext Flex Timer Have a Daylight Savings Time Mode?
Yes, you can adjust the Flex Timer's settings to account for daylight savings. All you have to do is change the time zone on the Flex Timers page by offsetting it.
Can I Use the GymNext Flex Timer Home Edition at the Gym?
It depends. If your gym is small, there's no rule against using the Home Edition, especially if you're on a tight budget. However, if your gym is large, consider opting for the Gym Edition instead. The huge display makes all the difference!
The GymNext Flex Timer: Is It Worth It? The Final Word
To sum it all up, the GymNext Flex Timer is probably the best timer you can find on the market today. From smartphone/smartwatch remote control to customizable programming modes and heart rate monitoring, the number of functions it offers is just insane.
Whether you want to train your clients at the gym, or make your workouts more customizable at home, the GymNext Flex Timer-be it the Gym or Home Edition-is definitely a solid investment.
Once you start using it, you'll immediately notice that your gym classes have been missing something, and going back would just be intolerable.
Whether your workouts include interval training, Crossfit, MMA, or boxing, the timer's app undoubtedly has something for it!