Looking for CrossFit footwear? Maybe you've recently started to try CrossFit or you've been experimenting with typical workouts. A beginner mistake is using old rubber shoes, maybe running or walking shoes to do CrossFit workouts. But that's not you. You're already looking for the proper footwear.
The rubber shoes in your gym bag don't give you the support you need for CrossFit workouts. But there's a solution. Rubber shoes designed to help you gain more control and stability in doing your workouts are available and they're called CrossFit shoes. (who'd have thought it?)
CrossFit shoe design should conform to the special demands of the CrossFit athlete. Whether you are a beginner or have some experience in the sport, proper footwear is a necessary addition to the equipment of your sport.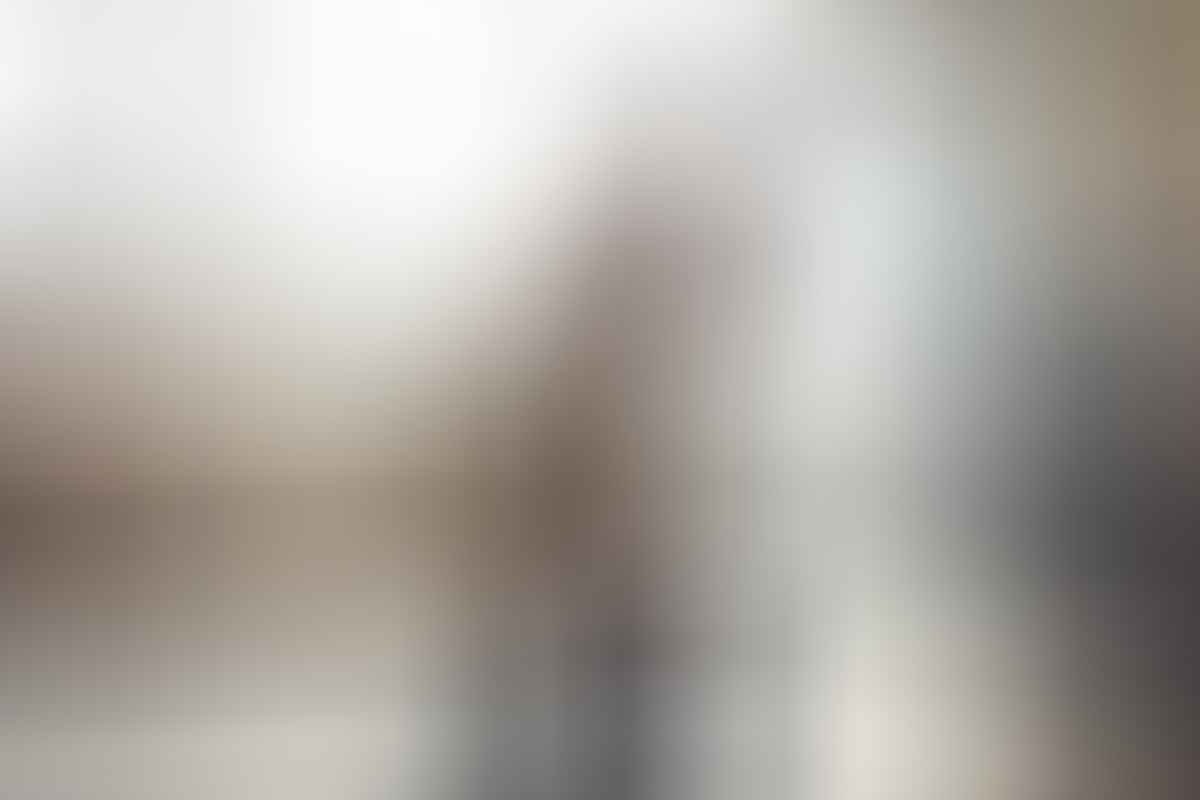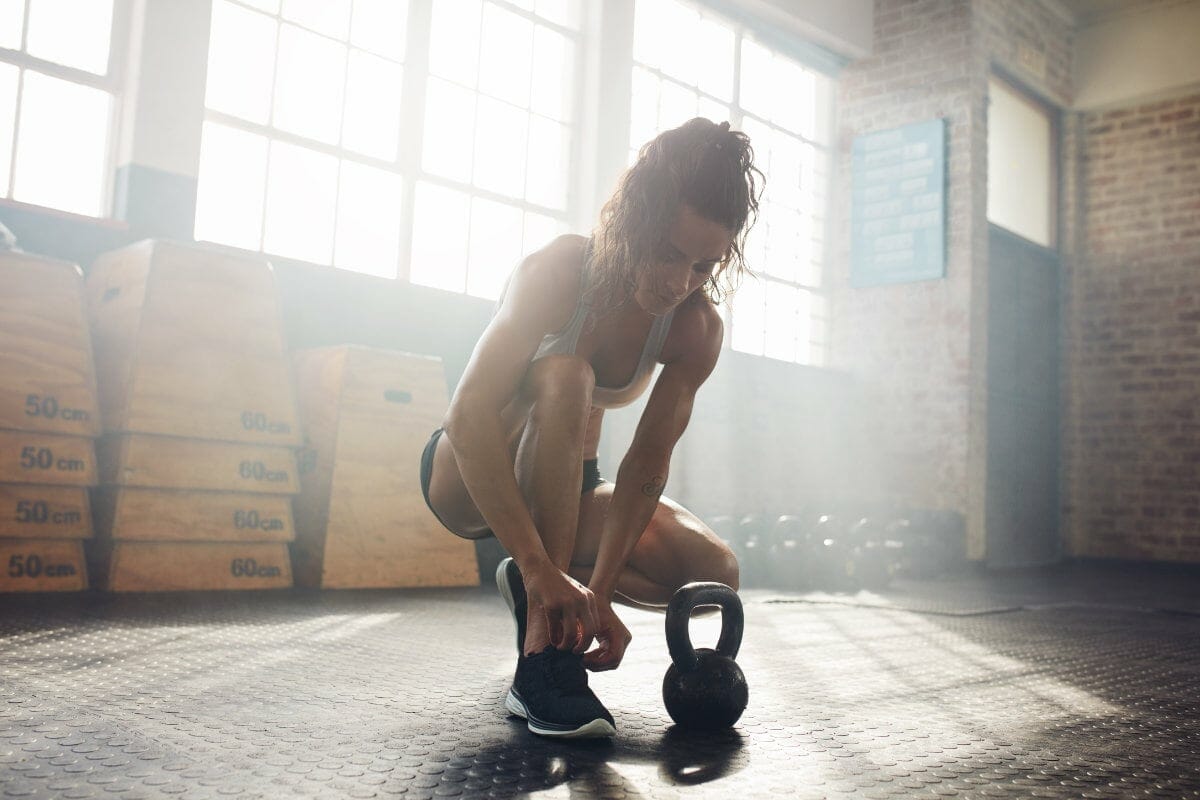 Crossfit-specific footwear is scientifically engineered to enhance your performance for the rigours of the sport. In the same way that running shoes improve running and are also lightweight, CrossFit shoes are designed to be stable, tough, durable, and comfortable, for heavy lifting and strength and flexibility routines. But as you know, they shouldn't be too heavy, because speed and stamina are also an essential part of the WOD.
So, what should you look for in CrossFit shoes? Here are the top features to look for when you're in the market for some sporty sneakers.
Top Features of CrossFit Shoes
Stability is one of the most important features to look for. Many CrossFit workouts require stability of posture to execute well. Heavy lifting, for example, requires a firm and stable footing to execute repetitions effectively. Stability is important in taking off and landing in box jumps and lunges. Look for a shoe that gives your feet the stability you need to perform exercises without excessive rolling to the side. Shoes with lower heel drop generally provide more stability than those with higher heel drops. And look for a shoe that fits your feet snugly.
Traction is the ability of your shoes to grip the floor or matting. Traction prevents you from slipping when you perform an exercise or move. Slipping, especially in competitions, is very costly in time and can result in injury. Softer soles create more traction on surfaces than harder soles.
Absorption takes away impact from your joints and moves it to the soles of your shoes. It cushions your landing and distributes the impact into the shock-absorbing material and air pockets of your shoes. This protects your ankles, knees, hips, and even neck from the pounding of vertical movements like box jumps, burpees, and clean and jerks.
The Strength of a shoe helps you achieve consistency in your performance. You'd want your shoes to withstand the rigors of the WOD day after day. The outer shoe needs to create a balance of flexibility and toughness to support the range of foot movements and placements commonly seen in CrossFit routines.
The weight of your shoes is also vital. Heavy shoes make repeated exercises in the WOD difficult. CrossFit workouts favor athletes with speed, power, and agility. The weight of your shoes has a direct effect on your execution.
Fit. Your shoes must fit your feet snugly and not be too loose because your feet could slide inside loosely fitted shoes. Look for shoes with a comfortable toe box. This is crucial for routines that incorporate starts and stops. You don't want your toes bumping into your front shoe wall all the time. Shoes come in different sizes (lengths) but also different widths. Your feet may be a size 12 (US), but not all size 12s are created equal. Some are narrower than others. Size 12E is wider. Breathability (how porous the outer shoe is) is also a consideration if you are looking for comfort. Mesh is best for breathability.
Appearance is the least important from a practical point of view. But it still matters, aesthetically. Why would shoe manufacturers create designs with different colors and artwork? Style affects the psyche. Your mental state plays an important role in the success of your workouts and competitions.
Are CrossFit shoes necessary for Crossfit workouts, or would regular running or walking shoes perform equally well?
CrossFit shoes should be considered a necessity for CrossFit workouts. Unlike running shoes, designed primarily to enhance running, CrossFit shoes allow for a wider range of movements including heavy lifting, squats, and burpees. Running or walking shoes lack the support and durability necessary to prevent injury.
Can I also use my CrossFit shoes for other exercises such as running, HIIT, or walking?
Yes, you can also use your CrossFit shoes for other exercises because they are also designed for other forms of exercise by default CrossFit is a multi-discipline sport that covers a range of exercise modalities. Running is a part of CrossFit training. However, CrossFit footwear is not the best choice for running, especially competitive running, because of a lack of streamlining and cushioning.
I'm a big an of the GORUCK brand and especially the Ballistic trainers. These super tought and ultra ptractical shoes are perfect for people that do multiple sports. You can wear them for weightliting and for the toughest WODs. Want to take them on a hiking trail? No problem. If you get the 'blackout' color, you can even wear them to a bar or restaurant when you're traveling. A true shoe for all seasons.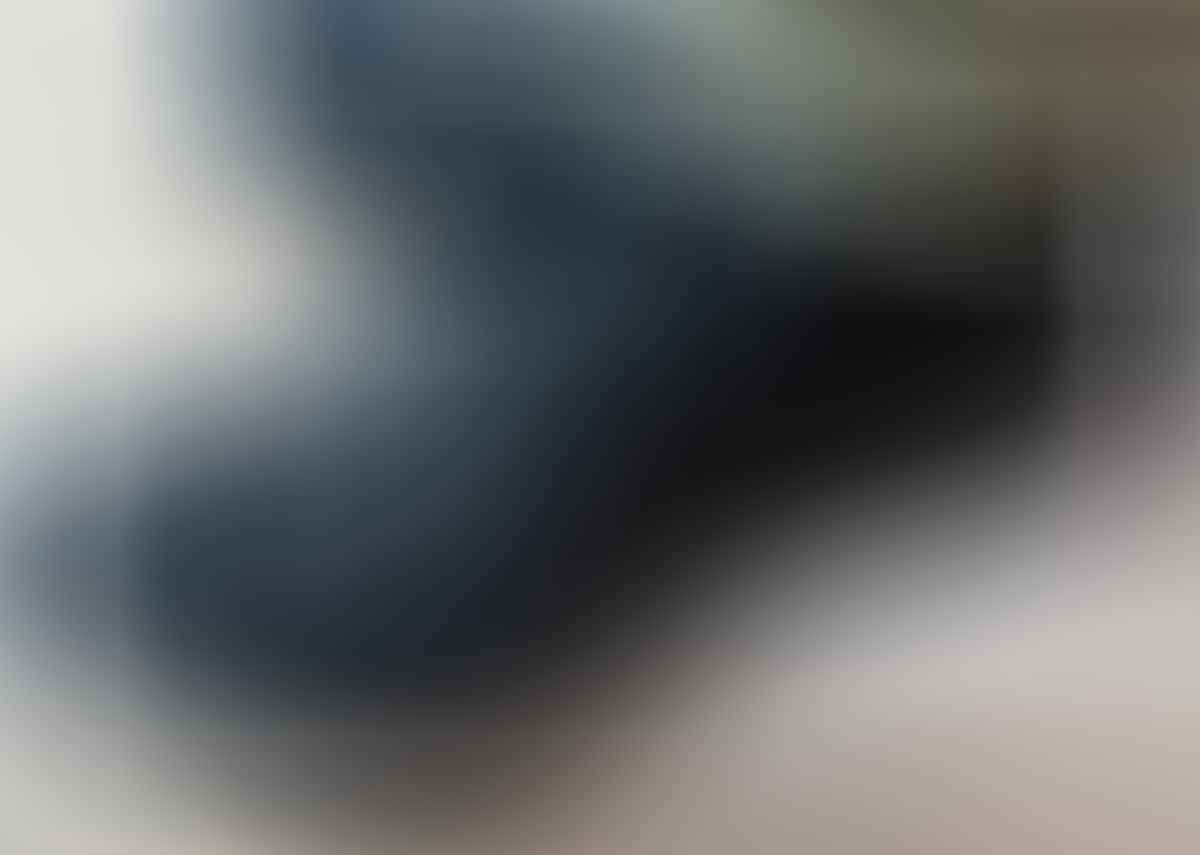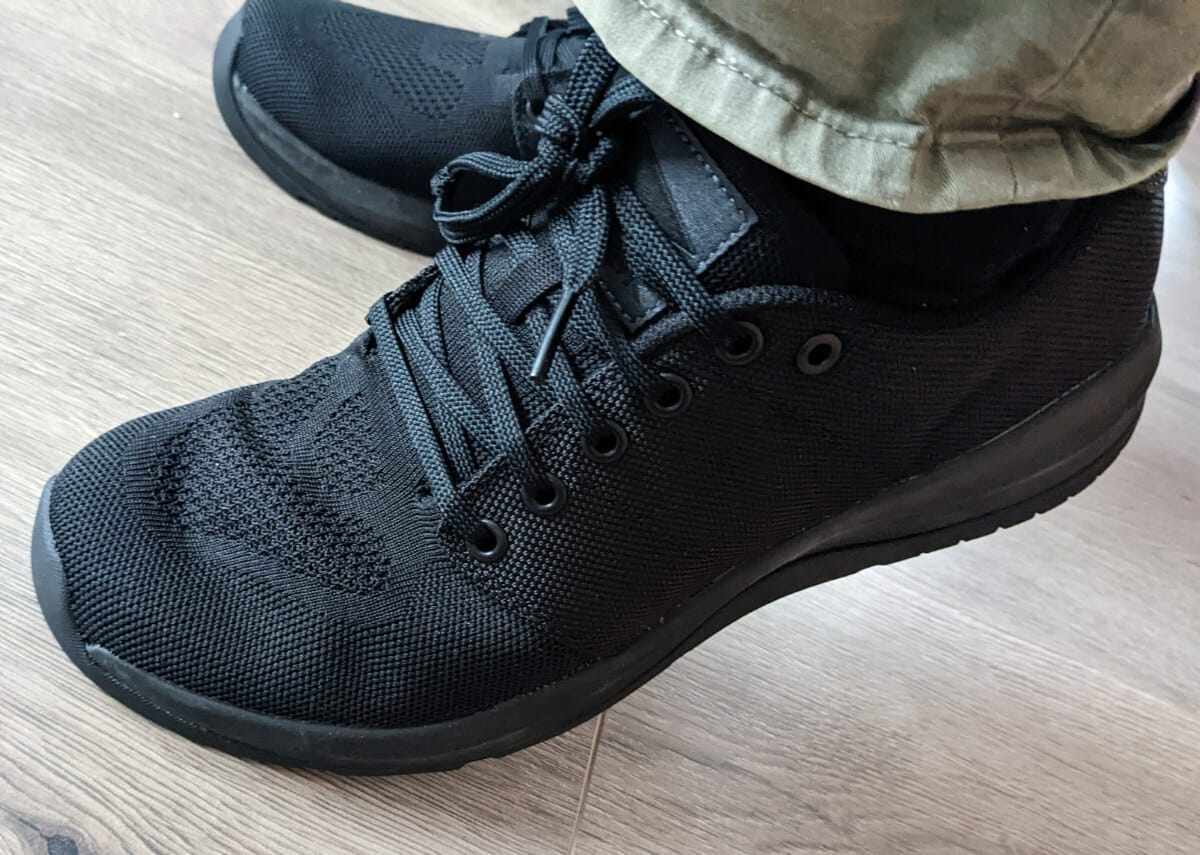 Can I use Barefoot shoes for CrossFit?
Yes, you can use barefoot shoes for CrossFit workouts. In fact, I recommend them in many cases. We love minimalist, zero-drop footwear. There's plenty of evidence to show that walking and training in minimalist shoes is effective for strengthening foot muscles.
Xero footwear does an excellent line in walking, running, and training shoes that are super light, highly functional, and better for your feet than thick-soled footwear.
Exercise shoes don't get any more natural than the Xero 360s. This is the closest you will get to training in bare feet. The 360s provide both stability and traction and a low heel drop (0-4mm) compared with regular shoes of 8mm.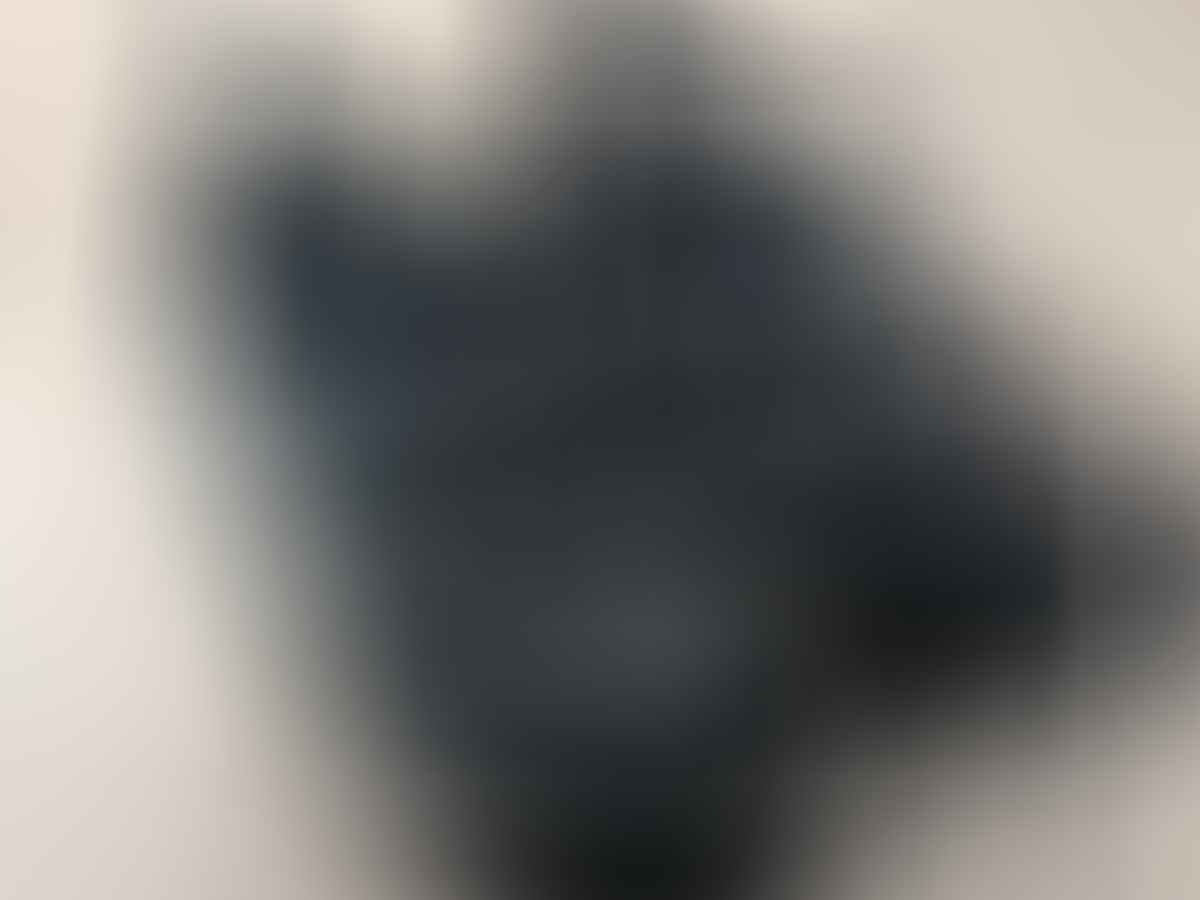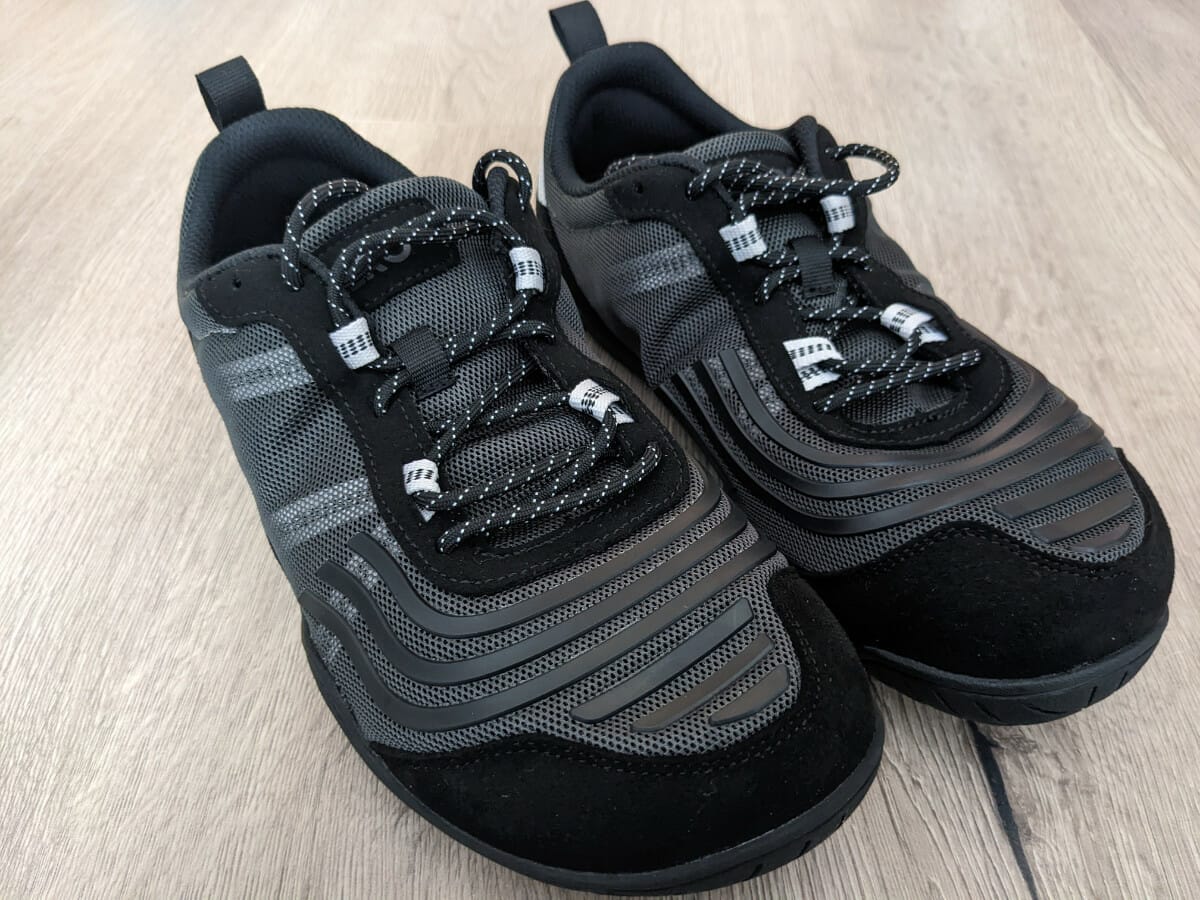 How often should I change CrossFit shoes?
There is no hard and fast rule for how often you should change shoes. 6 months is the ballpark figure. But a lot really depends on how frequently you train, what surface you use to work out on, and your weight and movement style. If the soles of your shoes are worn out on one side (usually the rear side) or if the cushioning has wrinkled and gone flat, it may be time to replace your shoes. Prolonged use of these worn-out shoes can lead to injury. And that's the last thing you want.
What about Vegan CrossFit Shoes?
The good news is that there are a plethora of excellent vegan CrossFit shoes available in a variety of styles and price points. They're made of synthetic (cruelty-free) materials that are meant to withstand the rigors of intense workouts. Some brands use recycled plastic water bottles instead of less eco-friendly materials, and others use sustainable manufacturing practices to reduce waste and carbon emissions.
How much are CrossFit shoes?
The price of shoes ranges from $70 – $120, averaging $100 for a reasonably priced and good quality pair. But, you can get a pair for as low as $50. On the other hand, a pair of top performers could cost as high as $200. Choose a shoe that fits your level of fitness, and of course, your budget.
Best Shoes for CrossFit Beginners
If you want value for money in the long term, try the Reebok Nano 5.0, Nano 7.0, or Reebok's latest, the Nano 9.0. The styling of the Nano series incorporates flexibility and breathable comfort in their patented "Flexweave" design, a sort of infinity weave that covers the entire upper shoe. On top of this, Reebok sacrifices nothing in terms of the durability of its soles or its roomy toe box. These are excellent training shoes that you can use for cross training, weight lifting, rope climbing, and more.
The Nano 9.0 remains competitive for strength and agility routines. It has a minimal heel drop and is designed with the semblance of a Barefoot shoe. This gives the Nano 9.0 a more stable base for heavy lifting routines. It also comes with thick sole padding to cushion impact and to provide foot support.
Because of its low heel drop, we don't recommend the Nano 9.0 if you're flat-footed or suffer from plantar fasciitis (PF).