Mention the word "gloves' to any CrossFitter, and you'll get one of two reactions: some will rave about the amazing grip and traction that gloves offer, while others will tell you they prefer the feeling of their skin against the bar.
While both opinions are totally understandable, there are times when wearing gloves is a must, especially if the other option is sitting out on the sidelines.
You see, whether your CrossFit workout routine involves handlebars, kettlebells, deadlifts, or snatches, you won't be able to efficiently perform with your hands sweaty and covered in painful blisters!
Luckily, CrossFit gloves come in various designs to serve the different needs of cross-training. Some models provide extra grip for weight lifting, while others put more emphasis on wrist support for additional protection.
9 Best CrossFit Gloves
Today, we'll be helping you find the best CrossFit gloves thanks to our reviews of the top 9 workout gloves available on the market. We'll also dive deeper into the features you should consider before making a purchase so you can make the right choice. So let's not waste any time and get started!
Fit Active Sports Cross Training Gloves
Kicking off our list with a widely popular candidate, these CrossFit gloves from Fit Active Sports managed to earn thousands of soaring reviews thanks to their amazing reliability and comfortable construction.
Designed to help you achieve peak performance, these gloves are made of silicone printed neoprene.
This material offers a long-lasting service time since it's resistant to water, chemicals, oils, and heat. You may not find expose your hands to all these elements, but it's nice to know that your gloves have your back.
Fit Active Sports gloves are suitable for both men and women. They deliver impressive support for your wrists, courtesy of the built-in straps that you can fasten around your wrists for a better grip during lifting weights.
When it comes to comfort, these gloves don't fall short. For starters, they have an open hand design that helps overcome the overheating issue of high-intensity training. This design also adds to the breathability aspect of these gloves since it allows for more ventilation.
As for the closure system, these Fit Active Sports CrossFit gloves use velcro straps for loosening and tightening at the wrist area. This makes it way easier for you to adjust the sizing of your gloves for a snug fit.
These Fit Active Sports gloves are available in 6 different sizes, ranging from XX-small all the way to extra large.
Pros
Made of real leather
Textured leather offers excellent grip
Great breathability
Sturdy quadruple stitching
5 color options
Cons
Pricey
Finger holes can be a tight fit if you've got wide fingers
Bear KompleX 3 Hole CrossFit Hand Grips
If you're on the hunt for a pair of CrossFit gloves offering premium quality, then you should seriously consider the 3 Hole Hand Grips from Bear KompleX. These CrossFit grips are made of real leather, which accounts for the majority of their durability and flexibility.
Thanks to their genuine leather construction, the Bear KompleX grips provide excellent traction against all sorts of bars, notably reducing the risk of slipping and possibly injuring yourself.
These grips are also quite breathable, even more so because of the design that only covers the part of your hands that really matters; the palms. The Bear KompleX CrossFit Grips are equipped with adjustable wrist straps that allow you to customize the fit to your preferred tightness.
With these grips being made of real textured leather, you won't have to deal with the material digging into your skin. You'll find it rather smooth against your wrists which makes for much more comfortable handling of equipment.
Something you can immediately notice when you look at these grips is that it has 3 finger holes, leaving your thumb and pinkie free to move and position without restrictions.
The Bear KompleX CrossFit Grips are available in 3 sizes: small, medium, and large. They also come in 5 color options: tan, yellow, purple, black, and grey, so you can pick your favorite.
Pros
One of the most comfortable grips
Large strap surface area for comfort and grip
Solid wrist support
3 finger holes
Best customer service in the industry
Good moisture-wicking performance
Excellent durability – will last a lifetime
Quadruple stitching
Cons
Expensive
Needs a bit of work to get make the palm pad grippy
Bear KompleX 3 Hole CrossFit Hand Grips
triple-stitched carbon fiber
custom wrist strap
Color: Black & Orange
JerkFit WODies CrossFit Grips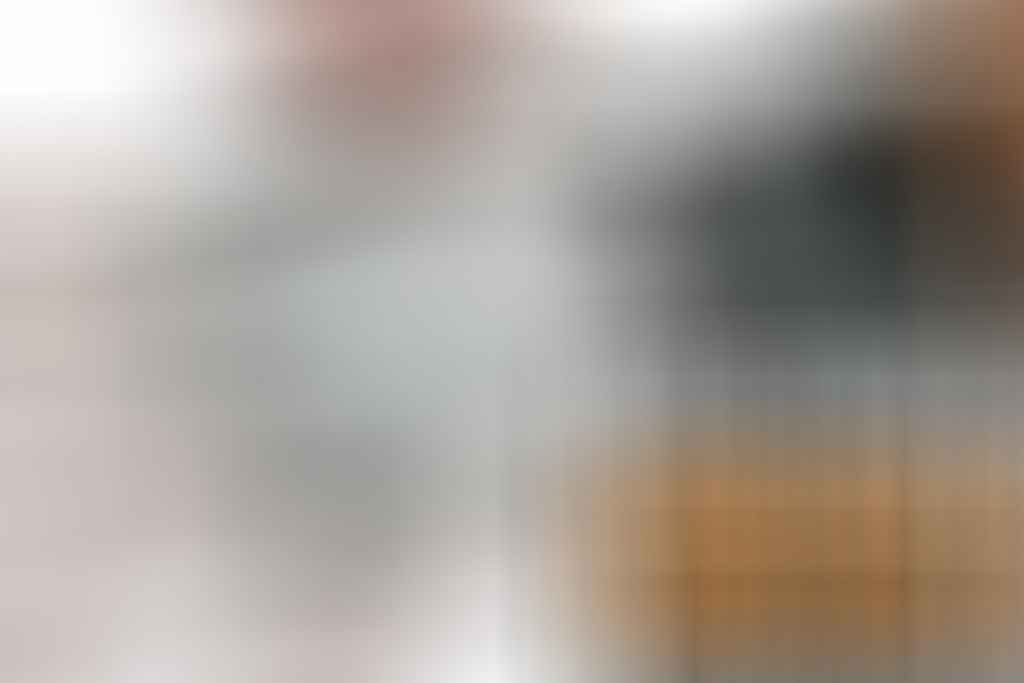 Designed by athletes for athletes, the JerkFit WODies CrossFit Grips were created to cater to the needs of CrossFitters when it comes to hand protection and support. The brand continues to receive thousands of positive reviews, further establishing its reputation for making truly reliable grips.
These grips are built with durability in mind. They're made of woven neoprene-like elastic that's hypoallergenic and free of latex. In fact, the WODies grips are hand-made in the United States to guarantee that you get premium quality protection against the bar.
These gloves feature JerkFit's exclusive GRIP-RIDGE technology which depends on the presence of a textured surface consisting of tiny grooves. These hollow grooves are able to hold more chalk than most of the other wraps, giving you a very secure grip during all sorts of high-intensity work out on the bar.
Moreover, these grips glide naturally over your skin and against the bar to better take the shape of both surfaces. This translates into reduced friction, enhanced comfort, and long service time.
The WODies CrossFit Grips offer a 2-in-1 deal. Not only do they provide impressive palm protection, but they also offer substantial wrist support using 3-inch wide flexible heavy lifting straps to keep your joints backed up.
The WODies gloves bear a 3-fingered design, so breathability isn't nearly an issue. These grips come in 6 color options: black, red, purple, green, blue, and pink.
As for the fit, the provided size chart is rather specific with measurements, so be sure to take care when deciding your best fit and always pick the smaller size if stuck between 2 choices.
Pros
Hand-made in the United States
Grip-Ridge technology offers superior grip
Lightweight
3-inch wrist strap
6 color options
Cons
Needs time to break in to get full effect and max performance
Fit Four The Gripper Callus Guard Gloves for Cross-Training
If you want to protect your hands from cuts and blisters but don't want to wear full-coverage gloves, then you might want to consider the Fit Four grip palm.
The Gripper gloves only cover the top half of the hand, particularly the callus line which takes most of the beating, to keep your skin safe and your grip secure without compromising the "feel" of certain moves and equipment.
With such a minimalist design, you won't have to deal with bulky straps or the limiting sensation of full gloves. It'll also be heaps easier to put on and take off your grips.
However, you should keep in mind that this design doesn't offer any sort of wrist support. This could be a deal-breaker if you normally have weak wrists or suffer from an injury.
As for the construction, The Gripper is made of 40% synthetic leather, 50% lycra, and 10% silicon.
The leather provides overall flexibility and durability. The lycra fabric at the top of the grip offers breathability for cool and dry hands, while the anti-slip silicone layer covering the palms gives you maximum grip against bars.
The Fit Four Gripper surely looks badass. It comes in 4 color choices: black, grey, pink, and green, to let you get a bit of customization.
The sizes go from X-Small to X-Large, but you may need to go for one size bigger as the grips tend to run smaller than expected.
Pros
Minimalist design
Solid grip
Easy to wear and remove
Anti-slip silicone layer
Reduced motion restriction
Cons
No wrist support
Sizes are a bit on the small side
Prices pulled from the Amazon Product Advertising API on:
Product prices and availability are accurate as of the date/time indicated and are subject to change. Any price and availability information displayed on [relevant Amazon Site(s), as applicable] at the time of purchase will apply to the purchase of this product.
Atercel Workout Gloves for Men & Women
Showing off hundreds of positive reviews, the Atercel Workout Gloves combine the conventional look of sports gloves with new technologies to make it ideal for CrossFit training.
They're a fantastic choice if you want your CrossFit gloves to fully cover your hands and wrists, leaving the fingers open to let you use them easily and preserve your work out "feel".
The Atercel gloves and made of lycra fabric to boost the general flexibility of your movement. The durable microfiber construction helps prolong the service time of the pair, while the built-in air vents aim to keep your palms dry and cool during your WOD.
For enhanced breathability, the inside of the gloves has a soft mesh layer that covers the palm to keep you comfortable throughout the training. The top of these gloves features a toweling panel to help you dry off sweat. Also, there's a slip-resistant silicone gel pattern on the palms of the gloves to secure your grip on the bar.
The ergonomic design of these gloves includes finger loops so you can take them off quickly. The foam cushioning serves to efficiently prevent blisters and calluses.
The Atercel gloves offer additional wrist support for heavy lifting. They come complete with velcro straps for easy adjustment of the fit.
These affordable gloves are great for CrossFitters on a budget. They're available in black or red colors, with sizes ranging from XS to XL.
Pros
Stretchy material enhances flexibility
Finger loops allow for easier removal
Toweling panel on top
Soft mesh layer on the inside keeps
ur palms dry
Ample padding
Affordable
Cons
No wrist support
On the bulkier side
small fitting
Atercel Workout Gloves
Innovative Palm Design

Unrivaled Comfort

5 different sizes (XSmall: 6.3 to 6.9 inches; Small: 6.9 to 7.5 inches; Medium: 7.5 to 8.1 inches; Large: 8.1 to 8.9 inches; XLarge: 8.9 to 9.6 inches)

pull loop system for easy removal
Prices pulled from the Amazon Product Advertising API on:
Product prices and availability are accurate as of the date/time indicated and are subject to change. Any price and availability information displayed on [relevant Amazon Site(s), as applicable] at the time of purchase will apply to the purchase of this product.
Mava Sports Ventilated Workout Gloves
A compromise between full-blown gloves and heavy lifting grips, these workout gloves from Mava Sports are praised by hundreds of athletes thanks to their impressive quality and reliable performance.
These gloves offer coverage for your entire palms, extending to your fingers and thumbs to provide maximum protection from cuts, calluses, and blisters during training and lifting weights. The fingerless design helps add more comfort and flexibility to your hand's movement, which is essential for WODs.
The neoprene construction does a great job dealing with sweat, offering moisture-wicking properties to reduce odors and irritation. The open hand design allows for better ventilation so you don't have to worry about ending up with smelly gloves.
The Mava Sports gloves feature silicone padding with an anatomically shaped pattern to give you an excellent grip on the bar. At the same time, it's not too thick that it limits your grasp. These gloves are rather lightweight, which contributes to the overall flexibility and comfort.
As for extra support, the Mava Sports gloves surely deliver. They feature wrist straps that distribute the weight across your forearms instead of just your joints, providing the needed back up to prevent wrist injuries. These wrist straps are 15 inches long, giving you enough room to adjust the fit as you please using velcro closure.
Mava Sports gloves are a solid budget option. They come in sizes ranging from X-Small to X-Large, but no other colors besides black.
Pros
Full palm protection
Good ventilation
Reliable wrist support
Adjustable velcro closure
Sturdy finish
Great value for money
Cons
No color options
Quite stiff on first use
Mava Sports Ventilated Workout Gloves
Covers the entire palm and the thumb while allowing the rest of your hand to breath

Perfect support for snatches, cleans, deadlifts, front squats, and bench press

Anatomically-shaped silicone padding designed to give you the ultimate grip.

The open hand design provides excellent ventilation
Prices pulled from the Amazon Product Advertising API on:
Product prices and availability are accurate as of the date/time indicated and are subject to change. Any price and availability information displayed on [relevant Amazon Site(s), as applicable] at the time of purchase will apply to the purchase of this product.
Contraband Pink Label Gloves
The Contraband Pink Label Gloves are another widely popular option for CrossFitter ladies searching for protection minus the restriction. They offer a micro glove design that basically looks like a regular sports glove but cut in half!
This style of construction provides coverage where it's most needed, at the callus line, while still allowing your hands to feel free during cross-training. The design also allows for better breathability, which translates into less stink.
These minimalist gloves include medium padding to give you the right amount of comfort without being too heavy or thick that it compromises your grip. Speaking of which, these gloves feature silicone rubber beads across the entire palm side, resulting in amazing traction against bars and equipment.
The Contraband Pink Label gloves are made of vegan Amara leather. It's not as durable as real animal leather, but it does offer more flexibility. Being synthetic, you can throw these gloves in the washing machine, but place them inside a mesh bag first to avoid any damage.
A neat feature about these grips is the built-in finger tabs. They let you remove your gloves effortlessly by simply grabbing and pulling on them. These gloves don't interfere with Apple Watch, so you can continue using yours if you do.
The Contraband Pink Label micro gloves come in 4 color options: black, grey, pink, and purple, with sizes going from X-Small to Large.
Pros
Made of synthetic Amara leather
Silicon beads offer a solid grip
Finger tabs help with quick removal
Highly breathable
1-year warranty
Contraband Pink Label 5537 Womens Micro Weight Lifting Gloves
Half glove or minimalist glove.

Medium padding is a great choice for most typical weight lifting exercises, rowing, cycling, yoga, and more!

Silicone rubber beads on the glove palm for a high traction surface.

Easy to grab tabs on the fingers make removing the gloves simple.

Apple Watch Friendl
Prices pulled from the Amazon Product Advertising API on:
Product prices and availability are accurate as of the date/time indicated and are subject to change. Any price and availability information displayed on [relevant Amazon Site(s), as applicable] at the time of purchase will apply to the purchase of this product.
ProFitness Cross Training Gloves
Back to unisex options, the ProFitness CrossFit Gloves are the number one choice for hundreds of athletes in need of better grip strength without losing their feel for the bar.
These gloves are made using flexible neoprene material that lets you move freely as if there's nothing covering your palms. The breathability function of neoprene works to reduce sweaty hands, keeping them dry and protected against calluses, cuts, or sores.
The ProFitness gloves feature silicone padding patterns on the palms to reinforce your grip over the bar and when you're lifting weights. The open hand design offers added ventilation and flexibility, letting you maneuver your hands for optimal execution of certain exercises.
As for the wrists, these gloves include attached wrist straps that provide extra stability and joint support during your training. This wrist wraps product boost comfort by minimizing hand tension and distributing weight. It's also adjustable using velcro closure so you can easily fit your gloves to perfection.
The ProFitness CrossFit Gloves are available in a variety of 6 colors: black, camo, red, blue, pink, and turquoise. Their sizes range from X-Small to X-large, but be careful as they can be tricky to decide.
However, the 60-day warranty allows you to replace or refund your purchase if you're not entirely satisfied with the fit.
Pros
Silicone textured palm offers excellent grip
Durable construction
Adjustable wrist wraps
Sweat-resistant
60-day warranty
Lots of colors
Cons
Sizing can be tricky
Could use more padding
ProFitness Cross Training Gloves
Flexible neoprene gym gloves with reinforced silicone-padded palms.

Breathable neoprene helps reduce sweat to keep hands dry and free from calluses and sores.
Prices pulled from the Amazon Product Advertising API on:
Product prices and availability are accurate as of the date/time indicated and are subject to change. Any price and availability information displayed on [relevant Amazon Site(s), as applicable] at the time of purchase will apply to the purchase of this product.
Thiroom Workout Gloves for CrossFit Training
Last but definitely not least, these workout gloves from Thiroom can be exactly what you need if you're on the hunt for gloves offering great protection that doesn't put a dent in your wallet.
These gloves extend to cover your hands and wrists, bearing a fingerless design that lets you move your fingers freely while feeling your skin against the bar.
They're made from microfiber leather for enhanced durability and reduced irritation. The mesh layer on the back allows for better breathability and sweat absorption, keeping your hands cool and dry when you work out.
The Thiroom gloves feature a thick and full Panda foam pad on the palm area, providing premium protection against calluses, blisters, and cuts. The non-slip silicone with honeycomb design helps improve friction for a more secure grip on the bar.
These gloves also offer impressive support and stability when it comes to your wrist joints thanks to the sturdy wrist straps. They come with adjustable velcro closure to let you loosen or tighten the fit as you please.
For extra convenience, the Thiroom CrossFit Gloves feature "Four Rabbit Ears" which are tabs that help you easily wear and take off your gloves. The gloves come in red, blue, and black colors, with sizes ranging from Medium to XX-Large.
Pros
Ample padding
Finger tabs
Beehive anti-slip silicone pattern
Sturdy stitching
Budget-friendly
Cons
Can be too thick for some hands
Prices pulled from the Amazon Product Advertising API on:
Product prices and availability are accurate as of the date/time indicated and are subject to change. Any price and availability information displayed on [relevant Amazon Site(s), as applicable] at the time of purchase will apply to the purchase of this product.
Why Should You Wear Gloves for CrossFit?
The debate of whether or not you should train with CrossFit gloves has been around since the birth of this intense fitness regimen.
A lot of avid CrossFitters can't imagine working out without their trusty gloves, but just as many others would rather bleed through their hands before getting caught wearing one!
We can get where each side is coming from, but it's time that we get to the bottom of this!
Do you really need to wear gloves for CrossFit? Or is it actually not that useful? And what are the advantages of wearing CrossFit gloves? Are there any drawbacks? Well, let's answer these questions so you can put your mind at ease.
Benefits of Wearing Gloves for CrossFit
So, why should you wear gloves during CrossFit training? Here are a couple of reasons why workout gloves are essential to your high-intensity exercise:
Better Grip
Whether you're new to the world of high-intensity workouts or a veteran CrossFitter, you need to have 100% confidence in your grip if you plan on doing bar grip exercises such as deadlifts, kipping pull-ups, bench presses, and chin-ups.
But what happens if you're not really sure that your palms can rise up to the challenge? Strength training will definitely cause you to sweat bricks, so what if your hands get too sweaty that you slip or drop something?
This is where CrossFit gloves come in handy (see what I did there?) to help you achieve a better and firmer grip. Gloves work to keep your grip surface dry, which eliminates the issue of sweaty hands.
Also, CrossFit gloves are typically made from slip resisting materials, such as leather, to boost your grip and give you extra protection against slippage accidents.
Wrist Support
Not only will conditioning and strength training have you sweating buckets, but also it can put quite a strain on your wrists.
Just think about it, practically all exercises from bench presses to push-ups will cause your wrists to twist at awkward angles that could be potentially compromising.
This is especially true if your workout routine involves dynamic barbell exercises since they require putting your wrists in positions that aren't really used in daily life, adding more load than you're normally familiar with.
Wearing CrossFit gloves is a practical solution to provide you with the much-needed wrist support so you can keep up with your training demands but with a reduced risk of injury.
Such gym gloves typically offer extra strapping that wraps around the wrist to help alleviate the strain on your joints. It also serves to keep tendons and ligaments in place so you can go about your CrossFit exercises as safely as possible.
Comfort and Pressure Relief
CrossFit workouts can get pretty tough. It pushes your muscles and body to their extreme, and then some, all with the goal of building strength and endurance. Most of the exercises are hard on the hand, putting a whole lot of stress on particular pressure points.
Let's face it, you already know all that and you love CrossFit despite the pain! But what if there was a way to ease the pressure, even a little, and make your training session a bit more comfortable? Wouldn't you want to take advantage of it?
Remember, just because CrossFit aims to make you stronger, it doesn't mean that you should enjoy the pain!
The padding on a pair of workout gloves helps distribute the pressure more evenly across your entire hand, so it's not concentrated at certain points. Gloves can also save you from feeling cold steel bars against your skin on frosty mornings.
Granted, you may think of cuts or marks on your hands as a stamp of "honor" that signifies a good workout, but the pain you feel from these injuries can prove to be a huge distraction factor that'll mess up your game.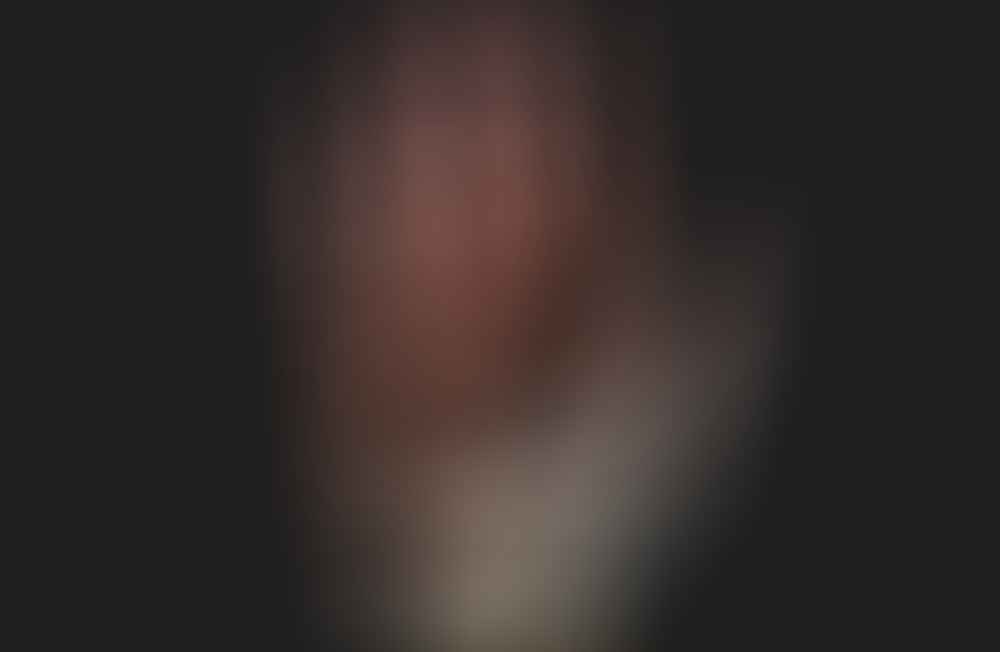 Prevents Blisters and callus
As mentioned above, CrossFit training requires a whole lot of hand gripping. This means your skin will experience frequent pinching and rubbing at certain spots, which is likely to cause major irritation.
✅ Read our guide to CrossFit Hand Care – Grip Without The Rip
Now, add sweating to the mixture, and you basically end up with a perfect recipe for blisters, calluses, as well as other skin conditions resulting from wear and friction.
Once again, workout gloves can help you with these problems. In addition to relieving pressure, gloves designed for CrossFit training (or any gym gloves really) also serve to keep your hands as cool as dry as possible. This, along with the minimal contact between your skin and equipment, significantly reduces the incidence of painful blisters and calluses.
Prevents Infections
If you practice CrossFit at the gym, then you've seen how many people share the very same equipment you use. But that's not all that they share!
There's also sweat and germs that you don't see, yet they're lingering on the bars and equipment you regularly touch.
Wearing gloves during your workout session can provide you with a layer of protection against such germs. This can notably decrease the chance of you catching a cold or a staph infection.
Drawbacks of Wearing Gloves for CrossFit
With all the evident advantages of wearing CrossFit gloves, it just seems like there couldn't be a negative side to this gear. It makes you wonder, why are some CrossFitters so against gloves? Well, it's mainly because of 2 reasons:
● Restricted Control – some CrossFitters think that wearing a pair of gloves can actually limit the "feel" that you need to properly execute a certain move or exercise. However, you can overcome this by practicing these very moves with the gloves to get used to the "feel" of the glove.
● Dependency – for some CrossFitters, the issue with wearing gloves during training begins when it becomes part of their pre-workout rituals. They worry about the day when they'll forget to bring their gloves, messing up their ritual and mindset. This can compromise the quality of your performance.
Personally, I believe such a situation can be easily avoided if you simply own a spare pair of CrossFit gloves. That way, if you leave one behind, the other comes to your rescue!
What are the Types of CrossFit Gloves?
Just like CrossFit with all its different regimens, moves, and equipment, gloves also come in multiple designs so you can pick the type that works best for your needs.
Granted, it wasn't always a possibility that you find gloves made specifically for CrossFit. In the past, you just had to make do with any kind of sports gloves you feel comfortable enough to work out in, but not anymore.
Nowadays, there are more options than ever, so let's make the choice easier and break down the types of CrossFit gloves you can come across.
CrossFit Wrist Wraps
You may already be familiar with this one if you've ever watched a powerlifter in action. CrossFit wrist wraps are really no different than the wrist wraps that powerlifters have been using since long ago.
While it's true that these wraps offer next to nothing for palm protection, they do shine in the "wrist support" department. Wrist wraps offer extensive wrist and joint support to avoid sprain injuries, which is great for CrossFitters whose workout routine often involves lifting heavyweights.
CrossFit Grips
Do you know those "open" gloves that gymnasts always wear? Well, they're called grips, and they've been tweaked and developed over recent times to give you Crossfit grips.
Such grips offer ample protection for the palm and decent support for the wrist. However, they still allow you to freely use your fingers with limited constraint.
CrossFit grips are a sort of a compromise solution for CrossFitters who want to protect their hands without losing their feel for the bar since their fingers are left uncompromised.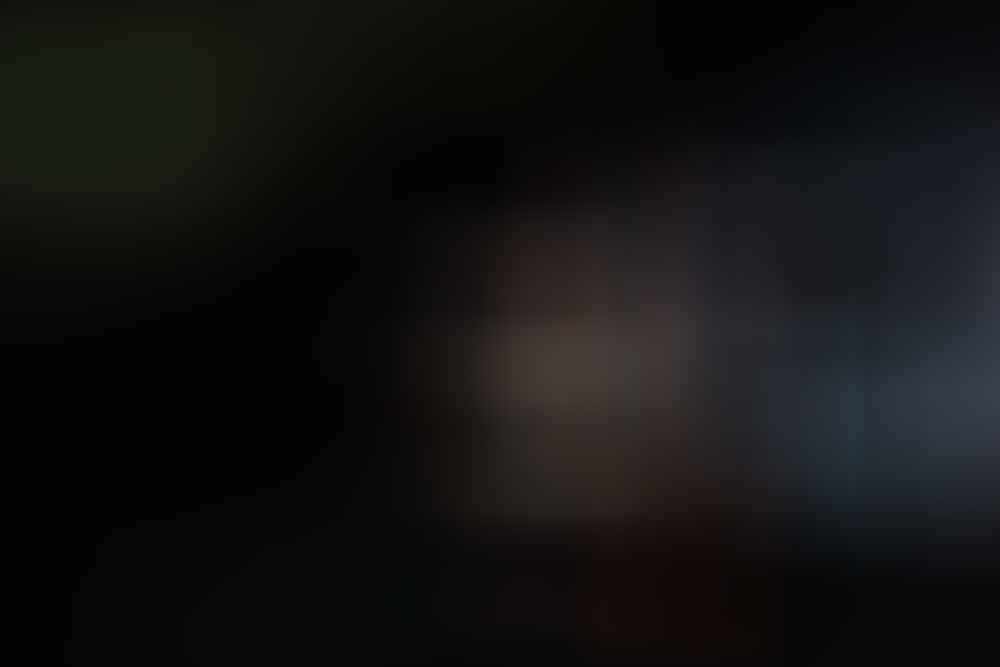 CrossFit Gloves
These gloves are an adaptation of batting gloves and football gloves that have been used by old school CrossFitters for training.
CrossFit gloves look similar to a pair of leather work gloves, but they include special features that were added to optimize your CrossFit exercise performance such as moisture-wicking and breathability aspects.
We'll talk more about these features in a minute.
How to Choose the Best CrossFit Gloves for Your Needs?
When shopping for the best Crossfit gloves, there are several factors that you should take into account before spending your money so you can make the right purchase for your needs. Here's a breakdown of the most important criteria for choosing CrossFit gloves:
Material
The first question you need to ask when you look at a pair of CrossFit gloves is "what are they made of?".
You see, CrossFit gloves aren't all made using the same materials, nor do they don't carry the same construction features.
The type of material can pretty much tell you what kind of performance you should be expecting from the gloves at hand. Also, the difference in the construction material between gloves helps set apart great options from average ones.
Leather
Leather is one of the most regularly seen materials that are used in constructing CrossFit gloves.
Whether it's real or synthetic, leather material makes for a high-quality option when it comes to high-intensity workouts. It offers excellent grip and flexibility, allowing the gloves to take on the shape and curvature of the bar, kettlebell, or barbell that you're holding onto.
Leather is also the superior choice if you're in the market for reliable durability and extended use. Don't forget though, leather gloves will usually cost you more than other materials.
Sadly, you can't throw your leather Crossfit gloves in the washing machine for a cleanup. But on the bright side, you can easily wipe your pair with a clean rag after you're done working out.
Lycra/Neoprene
On the other side, there are other materials that'll cost you less money than leather, such as lycra or neoprene. These synthetic materials are a good choice if you're a CrossFitter on a budget who still wants some decent protection for their hands.
Neoprene and lycra gym gloves aren't as durable as most of their leather counterparts, but they can be quite impressive when it comes to moisture-wicking and fighting sweat. Such gloves also allow for a decent grip on bars.
Fortunately, most lycra or neoprene CrossFit gloves are machine washable. This makes it easier for you to clean them up when the time comes.
Durability
Following up on your choice of material, you want to check the durability of your CrossFit gloves. Obviously, you want a pair of gloves that's able to survive through the hell of CrossFit training. After all, what's the point of spending money on gloves if the palms start falling apart just a month later?
That's why you should avoid buying general purpose gloves; they're just not built to keep up with CrossFit workouts. Instead, look for more specialized gloves that feature reinforced stitching and double-layered palms. Such gloves will remain intact for a much longer period.
Fit
One of the most crucial aspects of choosing gloves for CrossFit is how they'll fit your hands.
If you want to achieve optimal performance using your gloves, then they need to be a snug fit. This doesn't mean the gloves should be tight, but rather a proper size that's not too small or too large for your hands. Otherwise, the gloves just won't work for you and they'll get in your way instead of boosting your experience.
Your CrossFit gloves should allow free and flexible movement of your fingers and thumb. They should give you a full range of comfortable motion during workouts without being too loose or too binding. You don't want to end up with a non-secure grip on bars and weights, nor do you want your hand's blood circulation to be cut off!
So, how do you pick a size online? Well, you should always refer to the gloves' size chart that the manufacturer provides. This will ensure that you purchase CrossFit gloves with accurate measurements. If you're stuck between 2 sizes, you should go for the smaller to make sure you get a snug fit.
Padding
Many CrossFitters seek extra comfort when they're shopping for workout gloves. They feel like they need this additional comfort to perform certain moves.
If you relate to such a goal, then you should look for a pair of gloves that offer ample padding and cushioning.
Breathability and Moisture Wicking
Another important feature to consider before making a purchase is breathability. This translates to how well the gloves can deal with sweaty hands, which is vital if your training already suffers from such an issue.
Ideally, your CrossFit gloves should be able to keep your hands as dry and as cool as possible. They should also offer moisture-wicking properties to ensure fast drying.
Both breathability and moisture-wicking features significantly reduce the formation of odors and the presence of bacteria. Do you know what that means? Yes, no more stinky and gross gloves!
However, not all gym gloves offer the same level of breathability and moisture-wicking. So, if you feel that you really care about these advantages, then you should make it a priority to look for extra ventilation, moisture-resistant, odor-resistant, and bacteria resistant features in your future pair of gloves.
Wrist Support
Many CrossFit gloves available nowadays incorporate wrist support as one of the features that boost performance during training. Such gloves are typically equipped with wrist straps to firmly keep the joint in place.
This can be particularly beneficial if you have weak wrists or suffer from a previous (or ongoing) wrist injury.
Mobile Friendly
Let's get real, sometimes we need to do whatever it takes to keep up with our busy schedules without missing out on training sessions. Even if it means answering a call or sending a text between exercises, then so be it.
But to do this, you want to be able to easily use your fingers while wearing CrossFit gloves. Obviously, this isn't an issue if you use grips or wrist wraps, but if you want full-on fingered gloves, then you should pay attention to such a feature.
Wrap Up
Choosing the right pair of gloves for CrossFit can be quite confusing, especially with all the different brands, materials, and features available on the market. However, we're confident that once you go through our buying considerations, you'll be able to find your perfect match from our list of the 9 best CrossFit gloves.
That being said, if you're looking for gloves made of premium leather to provide you with amazing durability, protection, and flexibility, then the Bear KompleX 3 Hole CrossFit Hand Grips should be right up your alley!
But if you want something that mainly covers the callus line so you can get as much feel as possible, then you should check out the Fit Four The Gripper Callus Guard Gloves for Cross Training.